It may be an extreme example but it shows the constant struggle and uncertainty faced in the construction and engineering industries as they go about their projects.
So where are all the claims?
Yet despite this backdrop, and the continuous need for innovation and bespoke solutions, there are surprisingly few claims for valuable R&D tax credits from these sectors. In the most recent figures available from the Office of National Statistics for example (for the 2012/13 year), construction claims accounted for just 300 out of a total of 15,865 across all sectors.
It is a mystery why this number is so low for such an innovative sector. After all, British engineering firms have long been considered amongst the best in the world. One theory is that many companies take a near constant approach to R&D – so much so that they don't recognise their own innovation and therefore don't put in the appropriate claims!
How much could this mistake be costing you? Because whether you are making a profit or loss, qualifying R&D expenditure can be worth big money.
Clues for identifying R&D in construction and engineering
So what are some pointers to suggest that R&D may be occurring?
Are there specialist engineers consulting on the project? Do the contracts contain extensive indemnity and retention clauses? These typically indicate technological uncertainty – one of the key criteria for a successful claim. Stage payment contracts also suggest that technical milestones have needed to be overcome.
Real examples of innovation and uncertainty
What about some examples of innovation and uncertainty in big showpiece projects?
The Shard of Glass
The Shard stands head and shoulders over most other construction projects. One of the pioneering engineering methods they used was 'top down construction'. This involved digging the foundations while the core was being built up – a first for the UK. They proudly claim "Over one 36-hour period – employing 700 lorry-loads, one every three minutes – the team poured 5,400 cubic metres of concrete."
That's a lot of concrete!
A wonder of the modern world: The Channel Tunnel
Twenty years ago another showcase piece of construction was completed: The Channel Tunnel. This remarkable feat of engineering was proclaimed one of the seven wonders of the modern world by the American Society of Civil Engineers. It took a long time in coming. Napoleon had apparently mused over the idea, although we Brits weren't so keen on giving him easier access to our island.
A tunnel that long – and under the seabed – was unchartered territory globally; so the R&D carried out was extensive. One problem that had to be overcome was "what to dig with?" Specialist boring machines had to be designed and built. These bespoke vehicles were each 750 feet long and weighed over 1,100 tonnes. In fact together the 11 borers weighed more than the Eiffel Tower. Development of bespoke machines and tools to complete a project is a key area of claimable R&D.
Another difficulty of this mammoth project was ensuring that the two sides of the tunnel joined in the middle. Specialist laser and surveying equipment was used, similar to the guidance systems being used for London's current Crossrail project, as the Channel Tunnel was being planned, nobody was sure if it would work – a fine example of technological uncertainty. Again, an important factor in making a claim.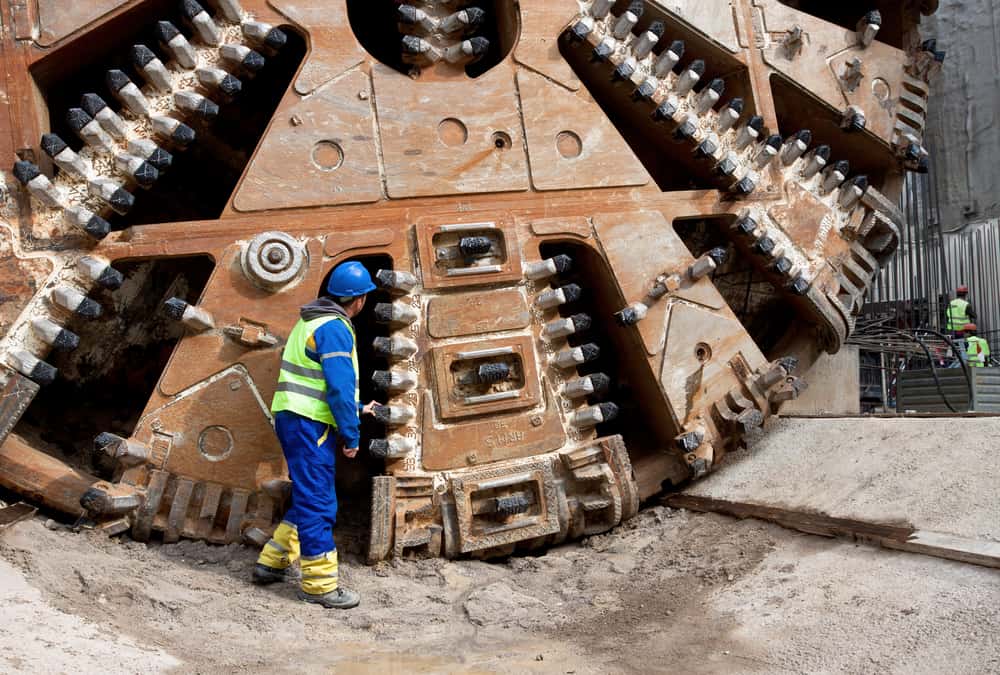 What else to consider
Both R&D tax credit schemes are relevant to the construction and engineering industry: The SME scheme, and the Large Company scheme.
The SME scheme is more generous than the Large Company scheme with the allowable enhancement being worth up to 225% of the R&D spend, compared to 130%. In cash terms this equates to as much as 33p in the £1 compared to approximately 8p in the £1 for large companies. By definition, large company claims tend to be significantly larger though, so claiming under either scheme can be extremely valuable to a business.
One word of caution to SME sub-contractors is that if the R&D they do is seen to be purely for a contracting company, they may only be able to claim under the Large Company scheme. This will be dependent on the contractual relationship though, and should be judged on a case by case basis. It's certainly not unheard of to find companies claiming under the large company scheme, when they could be taking advantage of the significantly more advantageous SME scheme.
If they can demonstrate that they can benefit from the results of the R&D in the future; that the R&D was carried out at the sub-contractor's own economic risk, then it could potentially qualify for the enhancement of the SME tax credit scheme.
Textbook examples of R&D activity in construction and engineering
So what about specifics? What kind of projects are likely to include a hotbed of claimable R&D activity? You are looking for new or improved products or processes where there is an element of uncertainty in the outcome. So there are many specific areas you could be investigating. Here are a few of the most common:
Prototyping
Packing materials for export markets
Developing materials that are greener or cheaper
Work with new combustive or fire retardant materials
The development of new equipment to fulfil a project or other commercial use
Development of new heavy metals
Improving coating methods and products
New modular off-site fabrication methods
Find out how much R&D tax credits could be worth to you
There is no doubt. Sectors as innovative as construction and engineering should be making considerably more R&D tax credit claims. R&D is happening all the time – you just have to recognise it. If you want to discuss your R&D activity with an expert to see how much tax credits could be worth to you, call ForrestBrown today on 0117 926 9022.