VIEW THE HMRC R&D TAX STATISTICS 2023
For the first time ever, the total value of relief awarded to businesses claiming research and development (R&D) tax credits has fallen. The period in question covers the COVID pandemic, so perhaps this is no surprise. However, a double digit decrease in R&D expenditure demonstrates the need for continued reform of the incentive to ensure it remains fit for purpose as a driver of economic growth.
Arguably the most illuminating update is buried in the depths of HMRC's report. The reference to an update from the Office of National Statistics (ONS) that reveals a new methodology is a big step to reconciling HMRC's statistics with those in the ONS Business Enterprise Research and Development (BERD) survey. This has major implications for the future direction of R&D tax policy.
Reduction in reported R&D expenditure
Proportion of relief awarded to top three R&D sectors
Number of RDEC claims from SMEs
Key R&D tax credit trends
As the nation faced up to the social and cultural impact of the pandemic, UK businesses also came under pressure but, despite the challenges, many continued to innovate.
The R&D statistics analysed here cover the early chapters of the COVID-19 period. Some of the key trends we have identified are expected. The value of R&D tax relief fell for the first time but the number of businesses claiming rose, signalling that businesses did not stop innovating. Others raise more questions than answers, in asking whether the data misrepresents the levelling up impact of R&D, or if the simplification of the R&D tax incentive is nearer than we think. Some trends have the potential to permanently reshape the R&D policy landscape.
Overall, these statistics offer up a compelling image of UK innovation, one of adaptation, consolidation and the seeds of recovery. There is much here to learn for business, HMRC and advisers alike, not least how to build innovation resilience.
Trend one
Did the pandemic cause a first ever decrease in the value of R&D tax relief claimed?
Headline figures show a decrease in the total value of R&D tax relief claimed (4% down from the previous year) – although the total number of claims did go up. HMRC make no comment on what factors could be behind this, raising questions about the extent of the impact the pandemic had on investment in innovation.
HMRC's tendency to focus on cost over value when it talks about R&D tax relief exacerbates the disconnect between the positive policy intent and its implementation. Through the lens of this ongoing campaign against error and fraud, these latest figures could, perversely, be viewed as success – rather than an indication that innovation took a back seat as businesses prioritised dealing with the more immediate challenges of the pandemic.
ForrestBrown has consistently called for a renewed statement of intent for R&D tax relief. This would communicate a more positive message which recognises the wider economic benefit of supporting our most innovative businesses.
Trend two
Does the skew towards London mask the levelling up impact of R&D?
As usual, HMRC's statistics show the regional breakdown of R&D comes with a caveat – the distribution is based on a company's registered address and is not necessarily representative of where R&D activity is carried out.
Taking London out of the picture provides a clearer view of the regional spread of R&D. Proximity to the capital is still a factor, with the East of England the next hotspot for R&D investment, potentially fuelled by the innovation cluster around Cambridge.
Claims are more evenly spread between other regions, although the South West is at risk of falling behind in terms of total expenditure – despite being known for its innovative start-up culture. This could be a result of expenditure by large players in the region being attributed to London HQs.
Trend three
Investment continues to consolidate in key sectors for R&D
The Information and Communication, Manufacturing and Professional, Scientific and Technical sectors continue to dominate, accounting for 70% of the total value of relief reported.
The fact that these R&D-intensive sectors are performing well indicates the incentive is delivering the desired results and is well targeted towards businesses making scientific and technological advances.
The data also shows that sectors such as Information and Communication more easily adapted to the shift to remote working necessitated by the pandemic. This contrasts with the challenges experienced in industries such as manufacturing and construction – shutdowns, social distancing and supply chain disruption.
Trend four
'RDEC for all' moves closer to becoming a reality
Research and Development Expenditure Credit (RDEC) claims increased by 7%. Counter-intuitively, this uptick in claims – using an incentive designed for larger companies – was driven by SME activity, which accounted for nearly two-thirds of the total.
There is potential for this anomaly to have been underwritten by HMRC's narrow interpretation of subcontracted and subsidised R&D, which often results in SMEs being required to claim through the less generous RDEC scheme. The high-profile Quinn case shone a spotlight on this issue, but uncertainty remains.
In the ongoing consultation on reform of R&D tax reliefs, ForrestBrown has backed bringing the two incentives together under 'RDEC for all', retaining the higher rate of relief for SMEs. This approach could bring better visibility, certainty and simplicity to the relief. Critics argue smaller companies would struggle with the complexity of adapting to RDEC. But the growing cohort of SMEs already accessing the scheme would suggest otherwise.
Trend five
Methodology update may trigger policy rethink
We have long held that discrepancies between the HMRC statistics on R&D tax reliefs and the investment in R&D reported by the Office for National Statistics (ONS) in its Business Expenditure on Research and Development (BERD) survey should be scrutinised in order to make better informed policy decisions. An ONS paper published alongside this year's HMRC statistics finally makes good on this ForrestBrown recommendation.
The ONS should investigate why there's a growing discrepancy and report this back to the public. Jumping to conclusions could unnecessarily harm the R&D tax credit incentive and the businesses that benefit from using it.

Jenny Tragner, ForrestBrown
Accountancy Today, October 2020
The paper includes some eye-catching ramifications for the future implementation of R&D tax reliefs. Previous iterations of the data showed an increasingly big gap between the ONS and HMRC figures. Changes in the ONS methodology has reversed this outcome. This raises questions regarding HMRC's hard-line approach to compliance. The scale of abuse may have been overstated.
Similarly, recent moves to exclude R&D activity carried out overseas were, in part, informed by the gap between the two sets of data. The revised figures suggest the perceived benefits of this policy change may well be outweighed by its negative impact on the attractiveness of the UK as a location from which to conduct global R&D programmes.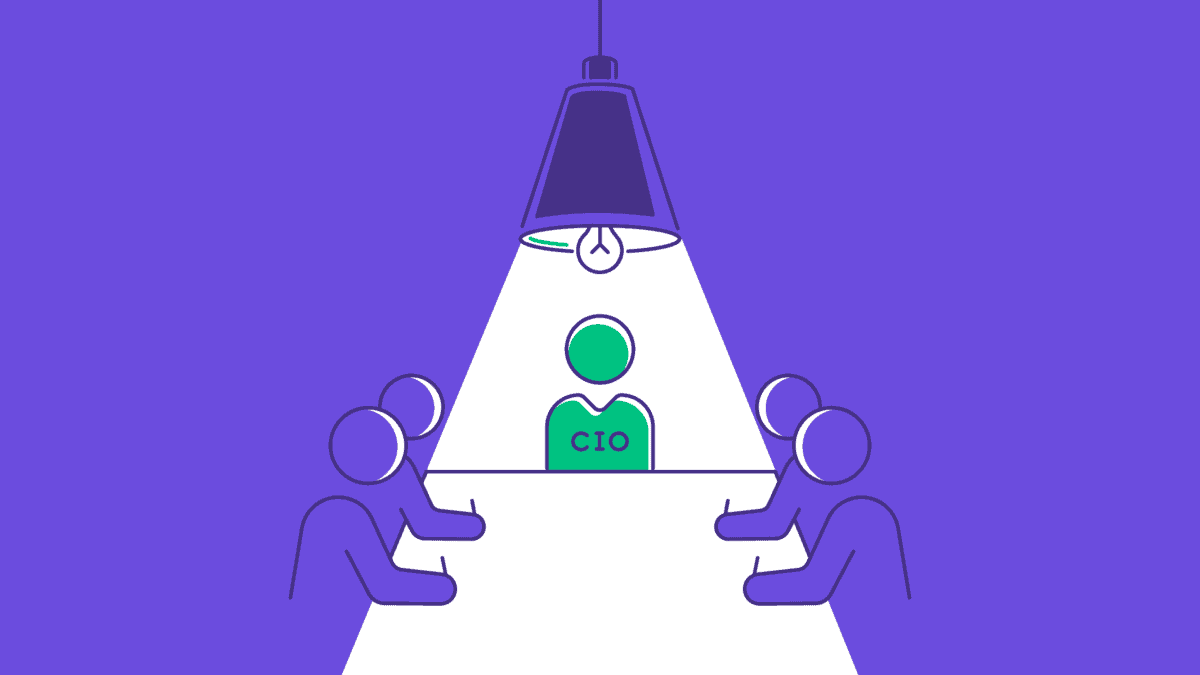 Find out more about the innovators driving R&D investment
ForrestBrown works with some of the UK's most innovative companies, giving us a unique insight into the R&D process. Our recent 'Life of a CIO' research explores how Chief Innovation Officers at companies in R&D-intensive sectors are approaching the challenges and opportunities ahead.
---
Benchmark my R&D claim
Are you one of the 84,565 businesses already investing in innovation and making an R&D tax credit claim?
If so, you'll want to check how your R&D tax credit claim stacks up against businesses in your region and your sector for peace of mind that you're making the most of this valuable source of funding.
Benchmark your R&D tax credit claim by region
How does your R&D tax credit claim compare to your peers?
And where are those businesses based? A quick note: Regional allocation is based on the postcode of the company's registered address, which might not correspond to where R&D takes place.
Benchmark your SME R&D tax credit claim by sector
The average SME R&D claim value dropped this year, but with many SMEs still claiming north of £50,000 the benefit of the incentive is being felt nationwide. Our sector-by-sector breakdown provides a snapshot of activity in industries where R&D is taking place – and gives examples of potential activities which could qualify for R&D tax relief.
A new era for R&D tax relief
R&D tax relief has now entered a period of renewal and reorientation.
HMRC scrutiny is at an all-time high and it's never been more important to proactively review your claim and sense-check the advice you're receiving. 
Download our market report to learn more about the state of play and what the government's consultation could mean for your business.
We'd love to hear from you
ForrestBrown works with businesses at every stage of their growth and innovation journey. The advice you require is unique to you and your business – and we can help you use R&D tax relief to your best strategic advantage. Get in touch to speak to one of our team of chartered tax advisers, sector specialists and former-HMRC inspectors.