We've had the Winter Olympics in South Korea, heavy snow in the UK, and a blizzard of new recruits in the first few weeks of 2018 here at ForrestBrown.
One of the driving forces behind our recruitment so far this year has been the second intake of our hugely successful tax associate programme. Launched last year, this has seen us develop the next generation of tax professionals. We do this with our own in-house educational initiative – the Learning Lab. And by supporting tax associates through their Chartered Tax Adviser (CTA) qualifications – the gold standard in tax.
Our first wave of tax associates is starting to emerge from the other side and gain promotion within the firm. So, it is fantastic to be welcoming fresh faces into the exciting world of tax at ForrestBrown.
We are all working hard to create a special culture here at ForrestBrown. This year has seen us awarded a coveted place in The Sunday Times Top 100 Small Businesses To Work For 2018. With that accolade placed proudly on our award shelves, we decided to ask our new joiners why they chose to come and work at ForrestBrown.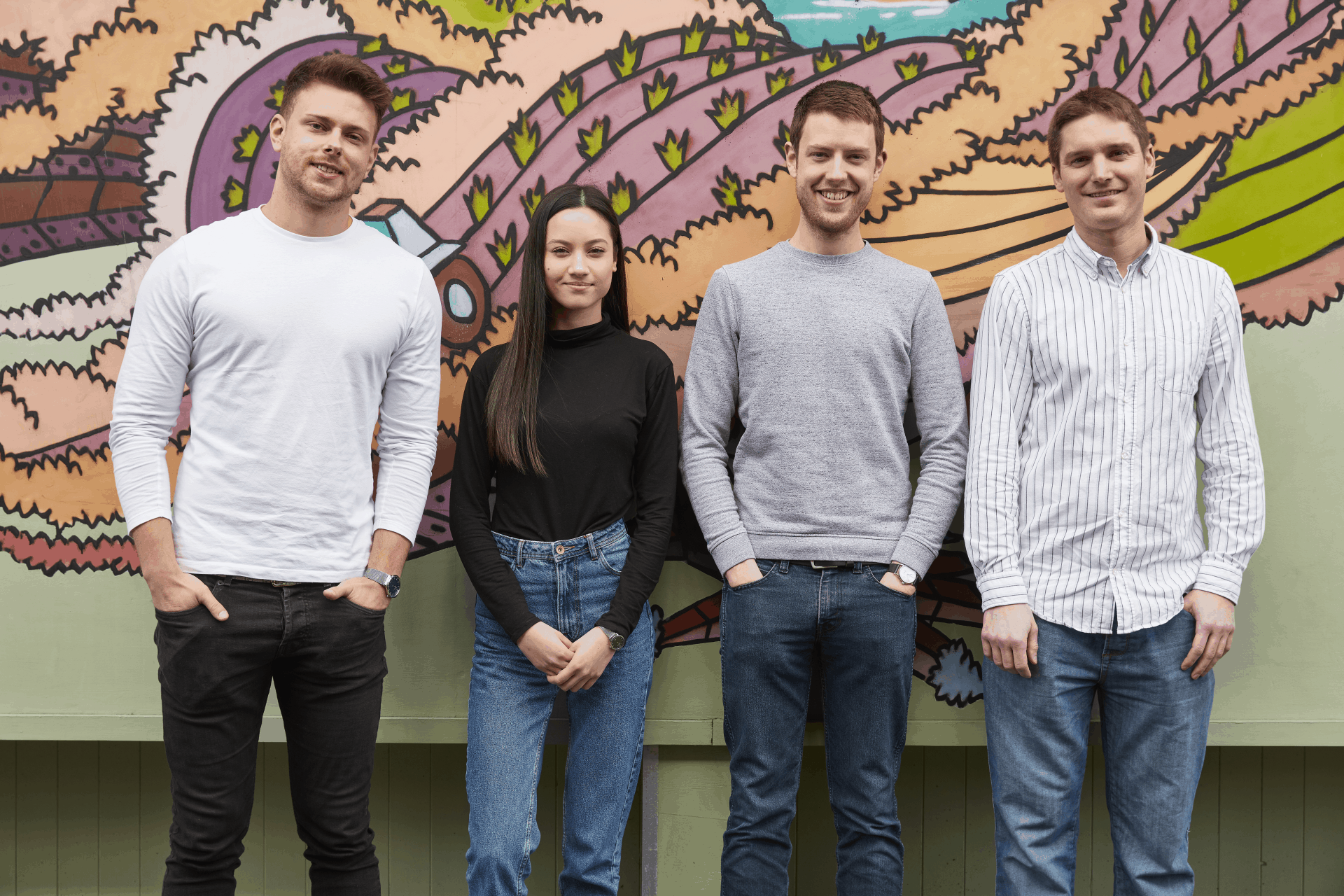 Why our new tax associates chose ForrestBrown for their professional development
Zoe Rose – Tax Associate
Zoe recently graduated from UWE with a degree in accounting and finance. After a brief stint as a finance assistant, she made the switch to ForrestBrown:
"As soon as I met the other tax associates, I knew I wanted to work at ForrestBrown. You could just tell that everyone really loves their job. I can feel the difference in employees here compared to my other work experiences. At ForrestBrown, it is easy to see the results of the work that you are doing – that you are making a tangible difference."
Julian Ford – Tax Associate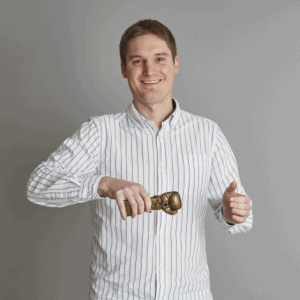 After working in London for a few years, Julian returned to Bristol, the city where he graduated. Having already gained a Master's and vocational qualifications, Julian was attracted by our approach to employee training:
"I liked the fact that ForrestBrown offered very good exam support with flexible study routes. And returning from London, I love that you can just walk around Bristol. I don't have to commute by tube, rents are far lower – it all makes for a much better work/life balance."
Harry Jones – Tax Associate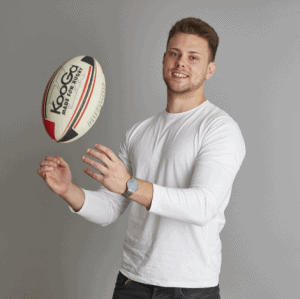 Harry is from Bristol and, after studying accountancy and finance at the University of Surrey, returned to his hometown. Having enjoyed the tax modules of his degree, he was intrigued to explore this route for his career.
"Most people who go into accountancy choose audit, but for me there was an appeal in the less trodden path of tax. When I visited the ForrestBrown office to discuss the role I was immediately impressed with what they looked like. I did my own research and it looked so interesting to be advising and working with some of the nation's most innovative companies."
Max Brough – Tax Associate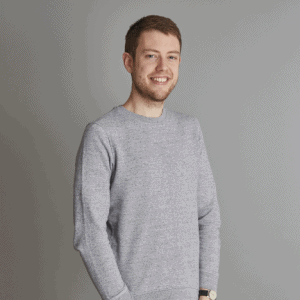 Max worked for more than seven years at Jaguar Land Rover prior to joining ForrestBrown. Such a wealth of industry knowledge was bound to help in understanding the innovation going on in our clients' businesses:
"I wanted a career change to an area where I could gain a professional qualification. Looking around, the finance industry was attractive. I zeroed in on accountancy and from there tax. Speaking to recruiters, they saw my industry experience and suggested I would be a great fit with ForrestBrown. Better still, that they valued people from other industries, and had experience of retraining them into tax. Perfect!"
Four more new joiners explain why they chose ForrestBrown for the next step in their career
But our new recruits are not all tax associates. We also have a new tax manager, a new marketing executive and a new marketing manager, and a new delivery coordinator, adding further experience to our ranks.
Joe McGurk – Tax Manager
Tax manager Joe already has his ATT qualification and experience from working within both law and accountancy firms. A quirk of fate introduced him to ForrestBrown.
"A good friend of mine, Tom, owns Usk Castle. I was over that way last summer and there were some leftover beers lying around. Tom said they were from this company ForrestBrown, who had spent some amazing time at Usk on a staff away day and night. As I was sipping a ForrestBrown beer, Tom said I should check them out because they looked great to work for, and eight months later… here I am!"
Caroline Perkins – Marketing Manager
Caroline has had plenty of big company experience, including working overseas in the exotic climes of Colombia. But it was a desire for something more entrepreneurial that brought her to ForrestBrown:
"I was attracted to ForrestBrown by its culture. Dynamic, fun with a start-up vibe – it was plain to see on their website and also during the interview. A welcome change from a steadfastly corporate world. Plus, I love Bristol. The food, the music, the people. To me, it has got all the benefits of London, but without being as crazy or expensive."
Lauralei Chapman-Ludgate – Marketing Executive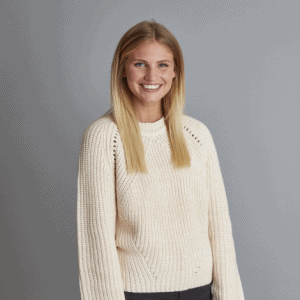 Lauralei found her calling in marketing having graduated with a law degree and working in financial services compliance. She tells us what appealed to her about ForrestBrown:
"I moved to Bristol and wanted to find a place where I could nurture my career and grow. It is not always easy given the apparent lure of London. But I felt the ambitious growth of ForrestBrown would give me that platform. And before I joined, looking from the outside in, I loved the marketing and branding at ForrestBrown – I was looking forward to working within that framework and helping to take that forward."
Jenny Crosby – Delivery Coordinator
Jenny is at ForrestBrown to bolster our delivery team, ensuring we deliver outstanding client service. Previously she has worked for a year in Australia as well as the UK. So how did this international perspective shape her views on joining ForrestBrown:
"I was told about ForrestBrown by a recruiter. I didn't know much about tax. They described the culture, the fun, the Friday beers. But digging deeper, there is a real focus on work/life balance. There are lots of companies that have a good social life – but ForrestBrown prioritises health and wellbeing. I really value being given an hour out of my working week to devote to exercise."
We are recruiting
Like what you hear from our new joiners? We have ambitious growth plans and want to hear from talented people in all business functions. Head over to the ForrestBrown careers site to find out more.