R&D tax relief claims continue to rise across the board, as the generous relief combined with an innovative and vibrant economic climate encourages uptake. More companies are becoming aware of the opportunities offered by R&D tax credits, but unfortunately we can say from our own experience, that there is a lot further to go. Many companies still believe that they are not eligible for R&D tax relief when they are, in fact, entitled to receive significant benefits under the various schemes available to them.
We think the most significant aspect of these statistics is the ongoing surge in SME R&D tax relief claims with average annual claim values almost breaching the £50k level. The number of SMEs receiving payable tax credits has more than doubled, suggesting more loss-making businesses are claiming relief, or more businesses are choosing to receive a payable cash credit above future tax savings. Continue reading for our take on the SME claims surge and our thoughts on the first RDEC statistics, or skip straight to our charts and graphs for an interactive look at the OECD statistics.
SME Claims Surge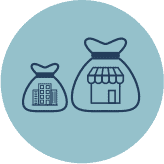 The total number of SME claims has risen from 13,140 to 16,160, approximately a 23% increase from last year. On average over the last fourteen years there has been an approximate 18% increase in SME claims per year, with figures only decreasing for the period 2005-2006. The reason behind the ever-increasing number of claims is that it is becoming increasingly straightforward to make a claim, and the headline rates are becoming more generous which is certainly encouraging more companies to take notice. The government is seeking to make explicit, conscious R&D investment an essential business tool, and the support has increased almost to the maximum limit that EU regulations will allow.
The amount claimed by SMEs has also risen dramatically, with £200 million more returning from government to business in tax relief than the previous year. The money saved by SMEs claiming R&D tax relief in total is continuing to come ever closer to the amount saved by Large Companies, helped by the continually improving rates of relief for SMEs. You can see how much SMEs stand to gain from R&D tax relief by skipping directly to our OECD statistics charts and graphs. The continuous growth suggests that there is plenty of room left for improvements, as we are often talking to SMEs who do not fully appreciate the range of activities that can qualify for R&D tax relief, are under-claiming for R&D tax relief, or simply do not realise that they could claim for R&D tax relief in the first place.
Many of the new R&D tax relief claims could find themselves under-claiming. 'Commodity' or 'compliance-oriented' R&D tax services often neglect the more interesting aspects of R&D tax relief and to some extent act as a sophisticated R&D tax calculator. Without thorough analysis of R&D activities, it is more than likely that qualifying R&D expenditure will slip through the cracks. There is, therefore, a great deal of room for improvement and often businesses who have not fully grasped the full range of qualifying activities outlined within the BIS Guidelines can find that they are under-claiming for their R&D expenditure.
While the 23% increase in SME R&D tax claims is broadly in line with the increase from previous years, there has been an enormous 127% increase in payable credit claims. The amount claimed has risen by 33%, roughly in line with expectations and reflecting the excellent value SMEs can get from R&D tax incentives, while the total payable credit amount claimed has risen by 45%.  When compared to the number of payable credit claims, pointing to a large increase in small payable credit claims. This could well be an ongoing effect from the abolition of the £10k de minimis claim level, but could also reflect the impact of the increasingly finance-savvy tech startup scene latching on to R&D tax credit claims as a great way to increase the length of their runway.
RDEC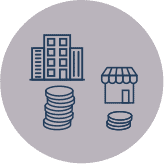 One of the most surprising aspects of this year's R&D statistics is in the early uptake of Research & Development Expenditure Credits, which were introduced to enable large companies (including loss-making businesses that weren't previously able to benefit) as well as certain SME grant recipients and SME subcontractors to recoup their qualifying R&D expenditure. The most notable point seems to be the early uptake of the scheme, the net cost of RDEC was estimated at £30 million for 2013/14 as recently as 2013, whereas the total cost of support under RDEC for the period was £580 million. This figure can likely be offset against the fall in claims via the traditional enhanced route (Large Company Scheme) which more than halved to £370 million in relief claimed, compared to £760 million in 2012/13. The amount of relief claimed under schemes for large companies has remained relatively static for some years now, particularly in comparison to claims under the SME scheme, and the introduction of RDEC certainly seems to have acted to redress that. There was an almost 25% increase in the level of relief claimed under schemes for large companies to £960 million for 2013/14 from £770 million the previous year.
Jennifer Tragner, Director, ForrestBrown commented on the RDEC statistics:
"Although the statistics can be difficult to decipher, overall it is good to see another steady increase in total claims submitted and relief claimed. Looking with particular interest at the figures for RDEC, the statistics suggest a great early take up of the new relief (which appears to be well in excess of original HMRC estimates). I've experienced a significant number of large companies taking advantage of R&D reliefs for the first time because they could not previously benefit as a result of their tax losses. This is great news as it shows that RDEC is meeting at least one of its key policy aims (providing relief for large loss makers). In addition, RDEC has proved far more attractive to SME subcontractors and grant recipients than the old large company scheme ever was."
OECD Charts
Use the dropdown menu to view another chart.
It seems like JavaScript is disabled or inaccessible on your device. To interact with our charts and view legends, you must access this page from a device with JavaScript enabled.
Regional Analysis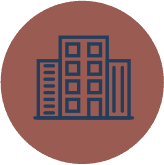 Big winners from this year are London and the East of England, up significantly from last year, while the South East continues to attract a significant amount of research and development.
It's important to note that the stats for regional analysis only take account of the registered address of the company – so London may be over-represented, and there may be more claimed-for research and development in Northern Ireland than shows up in the data.
Northern Ireland in particular is experiencing somewhat of a boom in R&D. Last year, there was a 16% increase in R&D spend by companies with their resistered office in Northern Ireland, while this year there was even more good news as R&D claims increased by 25% in total value, and approximately 20% in total number.
Despite this, the statistics are definitely suggesting a large number of claims in London and the South, and also significant numbers of R&D tax claims in the North West.
The North West is home to significantly more claims than the North East, and the West Midlands are home to significantly more claims than the East Midlands. R&D tax relief in Birmingham and Manchester is probably contributing to the significant number of R&D claims in the West Midlands and North West respectively. Both Birmingham and Manchester contribute a lot to the UK's research and development as very populous and dynamic cities with strong claims to the title of second city (a mildly contentious debate which we're not going to touch here!).
Meanwhile, the South West (and particularly Bristol) continues to make a significant contribution to the UK's R&D, in keeping with a long tradition as a research and development leader.
The great divide between the regions with many claims and the regions with fewer claims could be the result of strong networks, as R&D tax claims are often substantial enough that they encourage companies to share the good news. It's not necessarily that companies in these areas carry out so much less R&D, as much as the circles they move in are different, and they might not have been told about the myths about grants and R&D tax credits or have otherwise been told that they won't qualify. We feel there is still a lot of qualifying expenditure going unclaimed in Northern Ireland, Scotland and the North of England in particular!
The United Kingdom Vs The World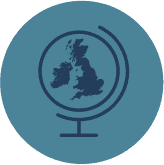 In the past, the UK has previously been called on to improve its spending in terms of research and development. There has definitely been room for improvement in the recent past, as you can see by comparing the United Kingdom's expenditure on R&D as a percentage of total Government expenditure to that of the rest of the European Union. However, these latest statistics are encouraging and give us confidence that the UK is moving in the right direction in terms of R&D tax policy.
The OECD has called for a general increase in direct governmental support to young businesses engaged in R&D, with OECD Director of Science, Technology and Industry Andrew Wyckhoff calling them "the future of the knowledge economy".
While there is room for improvement in R&D tax credits, in terms of research and development the United Kingdom is a world leader. Ranked first in the world by field-weighted citation impact [PDF download], with just 4.1% of researchers the United Kingdom accounts for 15.9% of the world's most highly cited articles. Interestingly, Scotland has the highest field-weighted citation impact within the UK, probably because of its many Universities and proud history of invention, thought and discovery acting as a draw for academics. There may well be many Scottish companies who would qualify for R&D tax relief who are not claiming.
The UK is also strong across research domains, with good cross-sector knowledge exchange and international collaboration. In fact, if you compare our gross expenditure on R&D with our research output, and then compare that with other significant research countries, the UK is an enormous outlier – we simply appear to get much more research for the price than other countries.
There are a number of possible reasons for this disparity – the UK can draw on a wealth of resources, a history of invention and prestigious institutions, for example – but one factor that would help to explain the gap would be businesses under-claiming or failing to claim for R&D tax credits in the UK because they have been told they don't qualify for R&D tax relief.
Which Sectors Are R&D Winners In 2015?
It isn't just big pharmaceutical companies and hi-tech companies that claim large amounts of R&D. We've commented on all sorts of industries that can generate significant R&D tax relief, from R&D in eCommerce to R&D in the food industry, but the report goes deeper.
If you don't work with R&D tax day in, day out, like we do, you might be surprised to see sectors such as Education, Agriculture and Admin And Support Services claiming any amount of R&D tax relief. In truth, these sectors can be genuinely innovative. Agricultural research and development, for instance, is a largely non-negotiable ongoing-concern driven by efficiency and constant pressure from powerful political bodies such as the EU. Education is increasingly open to disruptive newcomers, as innovators from Coursera to Khan Academy pile on the pressure. Meanwhile, as the global economy becomes ever more service-oriented, the Admin And Support Services sector encompasses ever more of the B2B market in every sense, and medium-to-large companies certainly need research and development. Finally, up to half of all R&D claims could potentially relate to internal software projects. 'Sector' is based on what the company does, essentially the SIC code which covers their core activities, and not necessarily the nature of the R&D project. R&D intensive IT or software projects can often account for a lot of the R&D activity in the more unexpected sectors.
It's likely that the demands of a much more widely distributed customer base and the promise of eCommerce has driven the wholesale and retail trade up to £85 million in R&D tax claims, but the real winners this year are in the Manufacturing sector. The reason they are able to claim so much more than others is partly due to the nature of the work, but the gap is also exaggerated when other sectors don't realise that they are fully capable of claiming for their own research and development work. £635 million claimed in R&D tax relief, up from £490 million claimed last year, means that R&D tax relief represents a valuable and substantial investment in our manufacturing sector, at just the right time.
Startups (or venture capitalists) have been beginning to invest heavily in research in the health sector, as hot tech trends such as big data, the internet of things, wearable technology and 3D printing have seemingly converged by chance on this space. The ability to easily make complex, custom and potentially intelligent devices, patches and even prosthetic limbs to help people with serious medical problems is hugely inspiring. So far, it looks as though the health sector has not benefitted as much as the increased interest would suggest, as total claims for the sector are the same as last year – it could well be that the flurry of startups entering the health sector are failing to take full advantage of R&D tax credits.
The ForrestBrown View
At ForrestBrown, we're excited about the potential for Large Companies, SMEs and startups across all of the United Kingdom. The tech sector is booming, and manufacturing companies are really starting to take advantage of the R&D tax relief they are entitled to, with a nearly 30% increase in total amount claimed year-on-year.
Lisa-Marie Smith, Director, ForrestBrown commented:
"The headline statistics make for great reading, with SME claims up 23% and the overall value of support claimed under all schemes increasing by £380 million. One of the most interesting aspects is what it tells us about underlying research and development activity in the UK, with the total level of qualifying expenditure at £14.3 billion, an increase of 7% over last year. I would expect next years statistics to continue to demonstrate the increases we're seeing, and maybe even escalate as the impact of the increase in the value of the payable tax credit takes effect."
We think that a lot of companies who are claiming R&D tax credits may still have barely scratched the surface in terms of how much R&D tax relief they may be entitled to, but seeing the increased awareness is really heartening, and we have great hopes for UK research and technology over the coming year!
If you think you might qualify for research and development tax relief, we can explain research and development tax relief either online or over the phone. Get in touch and see if we could help your business claim more R&D tax relief!
Sources:
Sources for the data we have used in this article.
https://www.gov.uk/government/uploads/system/uploads/attachment_data/file/460042/RD_Tax_Credits_Statistics_September_2015.pdf
https://www.gov.uk/government/uploads/system/uploads/attachment_data/file/356382/Research_and_Development_Tax_Credits_-_August_2014.pdf
http://www.ons.gov.uk/ons/rel/rdit1/gross-domestic-expenditure-on-research-and-development/2013/index.html
http://www.ons.gov.uk/ons/rel/rdit1/gross-domestic-expenditure-on-research-and-development/2013/tsd-gerd-2013.html
https://data.oecd.org/rd/gross-domestic-spending-on-r-d.htm
https://data.oecd.org/rd/triadic-patent-families.htm#indicator-chart
http://www.oecd.org/innovation/inno/researchanddevelopmentstatisticsrds.htm
http://www.scimagojr.com/countryrank.php