After gaining his ACA qualification, Nick worked for the Corporate Tax team at BDO – looking after the tax affairs of a broad portfolio of companies. He then joined the in-house tax team of Grosvenor Estates – specialising in property – working in Mayfair. Here Nick became proficient at using Excel for tax reporting and compliance purposes.
Despite the thick carpets and luxury setting, Nick yearned for the countryside; and with eyes on family life, he made the decision to move to the West Country. Having settled in Bridgwater, Somerset he had a brief stint at Computershare before being recruited by a specialist tax software firm in Reading: Tax Automation Ltd. Although a tough commute it was an interesting and highly specialised role in which Nick further enhanced his already advanced understanding and application of Excel.
But with a young family – two under two! – a role with less travel time became increasingly appealing. And ForrestBrown is a great match for Nick's background. As well as taking on a client caseload – with a bias towards fintech – we envisage him using his understanding of Excel to bolster and drive forward our own internal processes.
Before Nick and his wife had children he was a keen cyclist, film enthusiast and enjoyed a generally active social life. That's all changed now – as many will know from their own experiences – and sleep or a gentle walk with the dogs, alongside family time, is what appeals. He does hope to get back into cycling when the children are a bit older, and recently invested in a new home cinema system so a hint of the old life may be returning. After two weeks at ForrestBrown, Nick commented:
"The location, the culture and the interesting client work all stood out to make ForrestBrown an attractive place to work. I'm looking forward to getting stuck into R&D tax credits and applying my experience in Excel to the business's internal processes."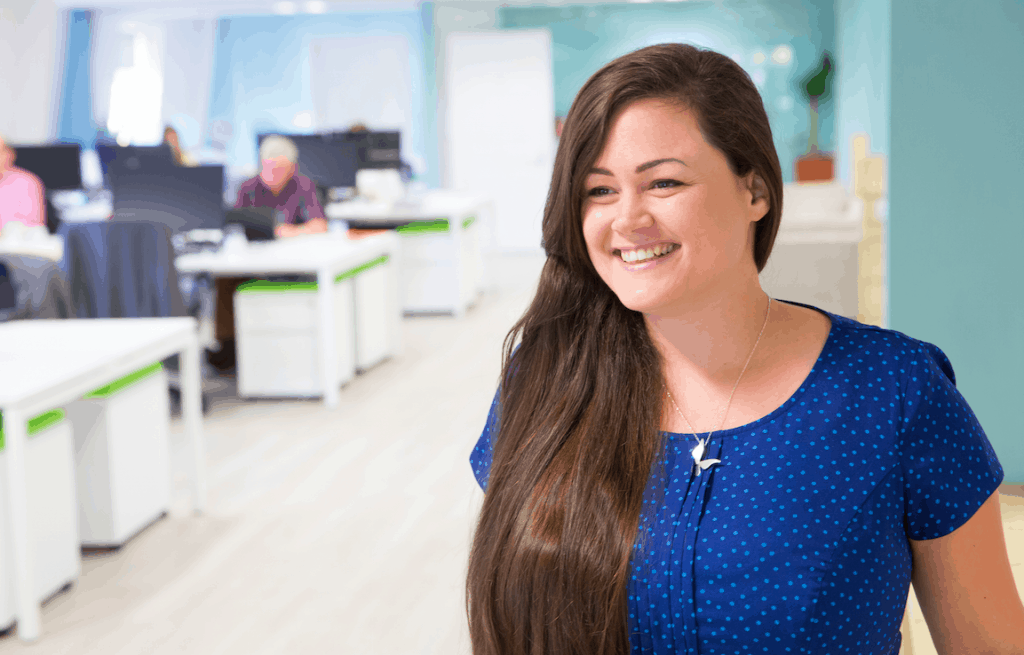 Clare studied Aeronautical Engineering at Imperial College London – as well as living in Milan for six months while she completed her dissertation. But it was London in which she stayed. She took her ACA and CTA qualifications at BDO whilst working on a Corporate Tax and Mergers & Acquisitions brief. She moved on to Ernst and Young where she worked with mid-tier and Private Equity backed companies and, given her engineering background, had a soft spot for businesses with a scientific slant.
Up next for Clare came a big change as she took a job working in-house for a company in the oil and gas sector – specialising in sub-sea engineering. This was a fast-paced, diverse and highly commercially driven role. It saw Clare drafting contracts, taking an active role at the negotiating table and having to manage the tax dealings for the Group's companies across many borders. She travelled to Nigeria, attended board meetings and advised on the tax implications of tender proposals.
Wanting to move a little closer to friends and family, Clare relocated to Bristol. She joins ForrestBrown as a Tax Manager where her engineering background and experience in oil and gas means she will be able to offer added value to clients in those sectors. With some prior experience in R&D tax credits, Clare is looking forward to putting them front and centre:
"R&D is so important for companies, the UK economy and, in fact, the development of the whole world. It's great to be involved and working with innovative companies."
Having escaped some of the hustle and bustle of London, Clare is hoping to take advantage of Bristol's extensive cycle network. She is also planning to resume her university pastime of hockey. She's interested to see she has a Milanese colleague at ForrestBrown, as she has been meaning to brush up on her Italian and this presents the perfect opportunity.
Managing Director of ForrestBrown Simon Brown extended the pair a warm welcome:
"It is a pleasure to welcome Clare and Nick to the team. With each having sector specific experience, I'm certain they will provide great service to clients in those sectors as well as the wider pool of innovative companies across the UK."