2017 has been a landmark year at ForrestBrown. We have delivered over £75 million of benefit for our clients – and there have been plenty of things to celebrate along the way. We turned four years old, settled into new office space, and welcomed 20 new team members – growing our team-size to more than 50.
Looking back on the year's successes, both in-house and on the red carpet, I believe fully that we are creating something truly special as a team.
An award-winning team
We picked up five awards during 2017:
Director Lisa-Marie Smith won Taxation's 'Rising Star' award.
I was incredibly flattered to be named IOD South West Young Director of the Year and win Business Leader's Entrepreneur of the Year award.
ForrestBrown scooped the legal and financial category at the first Bristol Life Awards; and finally,
We won 'Accounts and Tax Adviser of the Year' at the British Small Business Awards.
These awards recognized our tax expertise, outstanding client service and sustained entrepreneurial spirit. To come out on top against such formidable competition is a testament to a job well done by the whole ForrestBrown team.
But, looking ahead, we're delighted to have already been shortlisted for two employer brand awards in 2018. I've got my fingers crossed for more causes for celebration in the coming months.
A new year, new faces, new opportunities
2017 took our team to over 50 strong. Last year we hired 15 new tax-team members: our seven new tax associates will be the first to go through our new tax associate training programme.
The tax associates have already enjoyed lots of exam success, and I have enjoyed seeing them develop as they work towards their chartered tax adviser qualification – the gold standard in tax.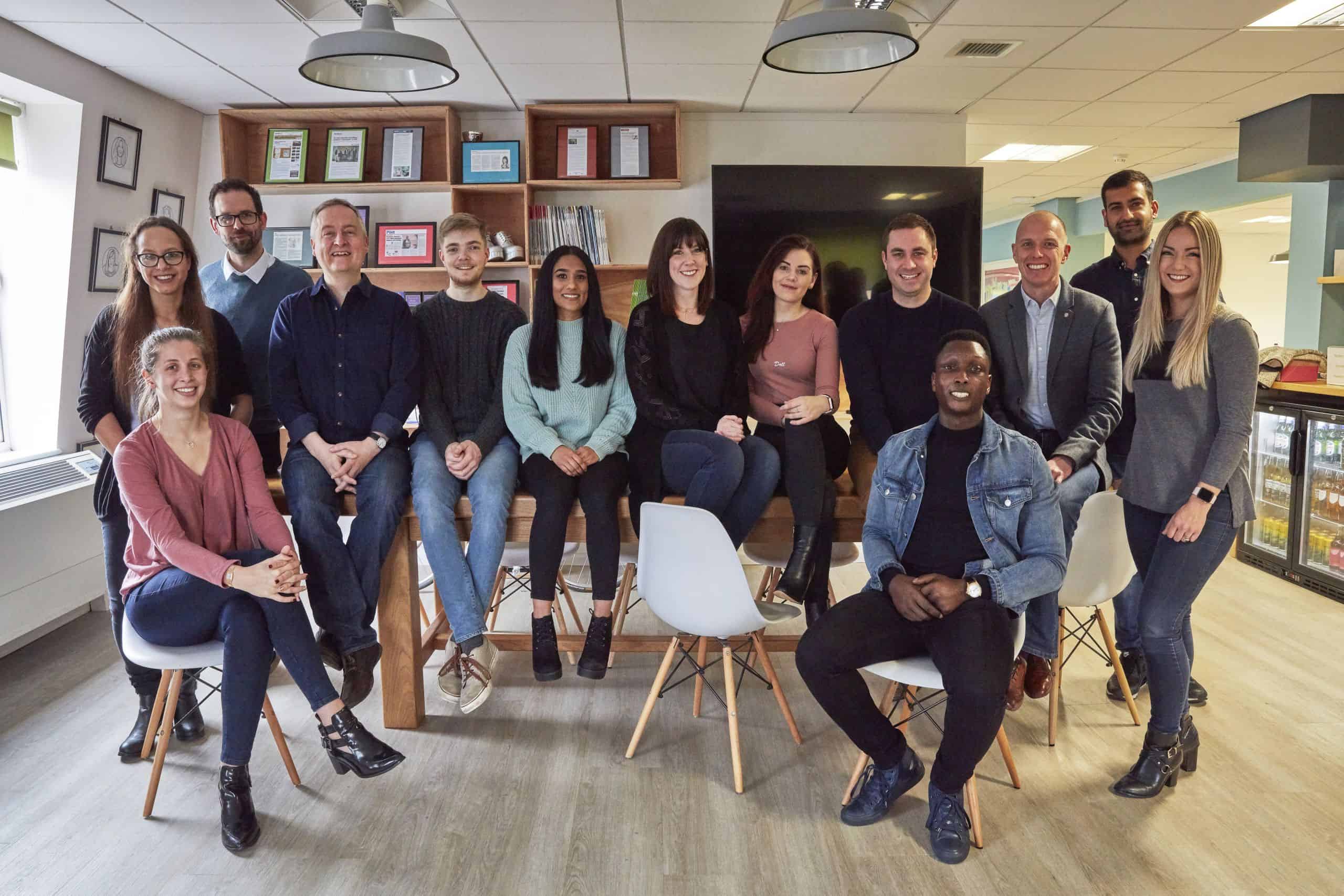 As well as working towards their professional qualifications with our support, each of them also undertakes our very own in-house training programme, the Learning Lab.
2017 saw our first graduates from our Learning Lab. Two of our original tax associates, Ele Theochari and Rebecca Fry, have now been promoted to tax consultants. Congratulations!
In addition to our seven new tax associates, 2017 has also seen us welcome: one senior tax manager, five tax managers, two tax consultants, a marketing executive, and a front-of-house co-ordinator. You can see them all in the photograph at the very top of this blog.
Technically speaking
Alongside our new tax associate programme, we have increased the firepower of our in-house technical specialists. We were joined by two new industry experts: Tom Heslin (a former software developer), and Pete Beavis (a former rocket and materials scientist). Tom and Pete bring a wide range of industry knowledge and expertise from their respective sectors to our clients' R&D tax credit claims.
Mind Matters
2017 also saw us hold our first charity day. Earlier in the year, one of our colleagues tragically lost his 23-year-old son, Max, after a battle with psychosis and an autism spectrum disorder.
For this reason, we decided to host our first charity day for the Max McGhee Memorial Fund in aid of Headlight Mental Health Charity. The day was planned to coincide with World Mental Health Day and activities included a tai chi lesson, a bake sale and mindfulness sessions.
But we don't like to do things by halves at ForrestBrown. For that reason, we also held a not-a-pub quiz, Mind Matters, for 150 people from local businesses around Bristol.
It was a truly inspiring evening and together we raised a total of £8,167. It was fantastic to see so many people come together and raise both funds and awareness for a profound cause. You can read more about this memorable evening, in our ForrestBrown puts the fun into fundraising for Headlight.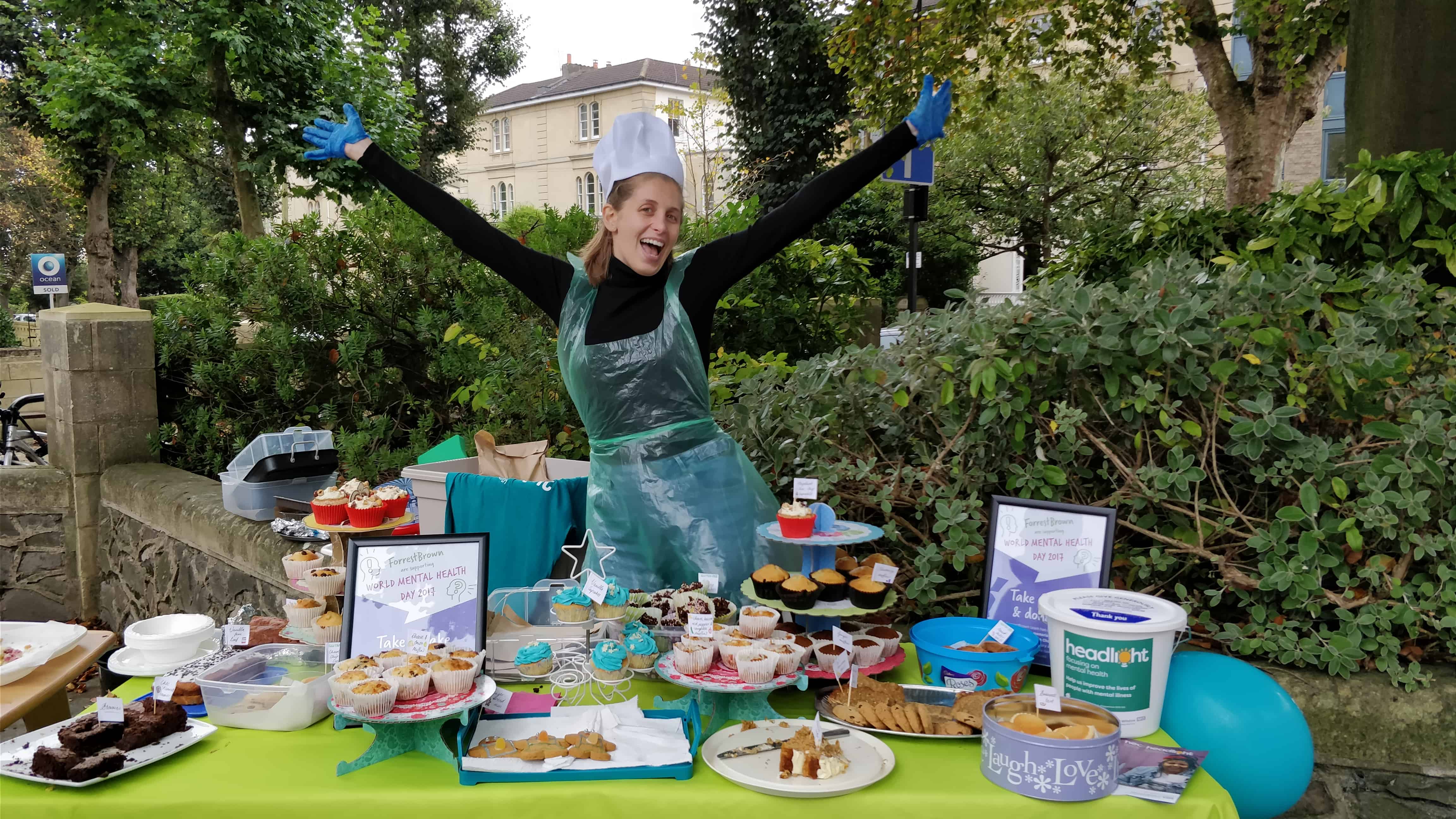 Sustainable growth: ForrestBrown's commitment
Earlier in 2017 I wrote about the importance of taking time to reflect on our achievements. We work with more and more companies each year and we are fortunate to share in their growth experience through the R&D incentive. For me, this period of reflection helps ensure that our own growth is both sustainable and enjoyable.
To this end, beginning in 2018, for each claim we submit we will plant a tree with environmental charity Tree Aid. This way, ForrestBrown's growth will be matched by the real-world growth of a plot of sustainable woodland. More on ForrestBrown's forest later…
And the growth continues. We're still looking for bright, dedicated individuals to join us in 2018. We consistently set ourselves high standards – so if you take pride in the work you do and always strive for excellence then we'd love to hear from you. You can get in touch via our careers website.
Happy new year! I can't wait to see what 2018 brings.