It's been an exciting year at ForrestBrown, and our business continues to grow across the UK. R&D tax relief remains our primary focus, and we delight in serving our clients whether they are an exciting start-up or a multi-national company.
We are meeting the complex and emerging challenges of our market head on and will continue to do so in the coming year by evolving the advice and services we offer through FB Consulting and beyond.
Collaboration has emerged as the theme of our year. Important partnerships with industry associations, accountants and other intermediaries remain key elements of our practice. This year, that collaboration has extended to policy and we have continued to lead the way in making the argument for stronger industry regulation and professional standards.
Our people continue to drive our quality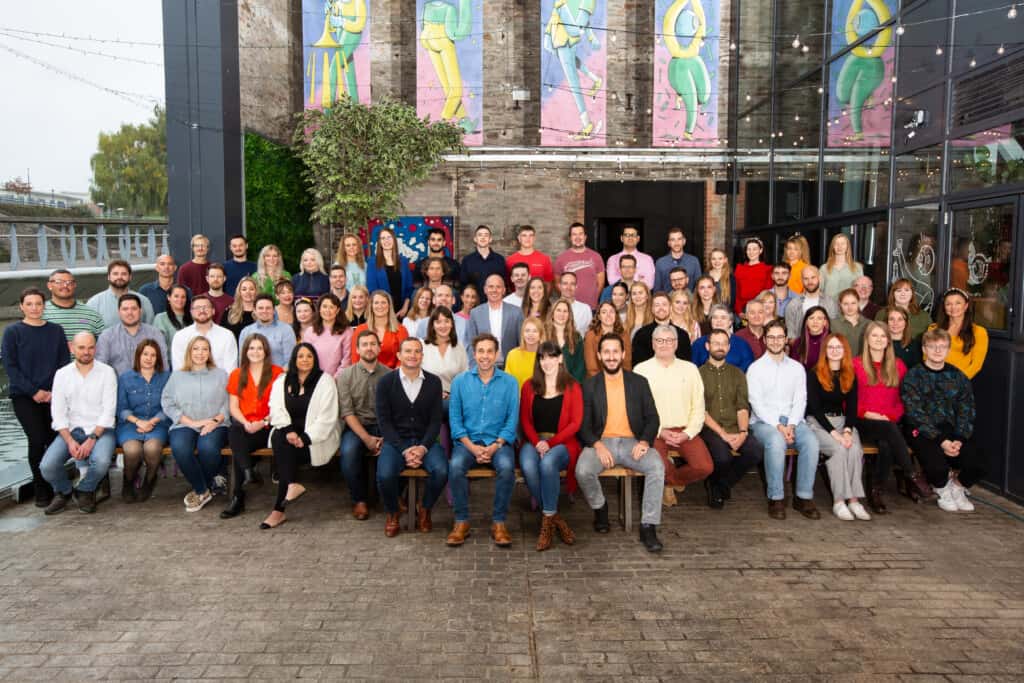 As market conditions evolve, so do our clients' and partners' needs. What allows us to continually go beyond expectations is the focus, scale and breadth of our technical expertise. It's this unique combination that means our ability to deliver specialist and valuable advice is unrivalled. 
We have continued to celebrate our teams' successes. Earlier this year, Jenny Tragner was promoted to Head of Policy and Tom Jones became a director. We also welcomed David Byrne to the team as a director to strengthen our offering to complex group and multinational companies. We are committed to developing our team to the highest standards, and this year we were delighted to promote more than 30 individuals in recognition of their high performance.
David leads our London office, which we have started to grow proactively in the last year. Like for many, the pandemic was an opportunity to consider how we serve our clients and partners. One of the answers for us is geographical diversification to give our clients better access to our experts. For example, our team in London are based at Tower 42 and specifically support large and complex businesses.
It has been over a year since the opening of our third office, in Glasgow.
ForrestBrown has long had clients and partners in Scotland, but by opening our first Scottish office we're now able to provide dedicated local support – especially to those growing businesses in the engineering and energy sectors.
Despite this exciting growth, our home, and our headquarters, continue to be in Bristol which is an exciting melting pot for innovation, entrepreneurship and creativity.
The future of R&D tax relief
The Chancellor's Autumn Statement saw significant changes made to R&D tax relief. Whilst the government reaffirmed its commitment that R&D spending will increase over the course of the parliament, a 'rebalancing' of the rates of relief between the SME and RDEC regimes will bring challenges and opportunity for innovative companies in both the short and longer term.
The same week that saw the Chancellor give his statement at the despatch box, Director and Head of Policy Jenny Tragner gave evidence to the Finance Bill Sub-Committee of the Lords Economic Affair's Committee. Jenny shared learnings from ForrestBrown's experience leading the industry. It was occasion for her to promote the benefits of the incentive and provide recommendations to enhance its effectiveness.
2022 was also a chance to bring together senior business leaders, academics, and policymakers for roundtable events to survey and discuss a rapidly changing world for innovative companies.
In April we partnered with Bright Blue for a roundtable event in the heart of Westminster for a discussion on 'Financing the future: reforming R&D.' In November, we saw fit to bring together a similarly compelling and insightful group to Tower 42 – home for our London office – to explore the fundamental role innovation tax incentives can play in overcoming unprecedented economic headwinds.
We look forward to continuing our important work in this area and crucially, supporting our clients in this new era for innovation funding.
Hearts and minds
This year, our team chose the British Heart Foundation (BHF) as our 2022 Charity of the Year. We helped to raise money to support their vision for a world free from the fear of heart and circulatory diseases. BHF research cures and treatments, to give people more time with the ones they love.
ForrestBrown also teamed up with Bristol Works, an organisation which brings employers together with young people to help shape the future workforce. Members from across the team at ForrestBrown got involved in the local community through activities ranging from school visits to mentoring young people, and we look forward to further involvement in 2023.
We also continued to grow our metaphorical ForrestBrown forest with our partner TREE AID by planting a tree for every R&D tax relief claim that we submit.
Looking forward to 2023
ForrestBrown will continue to help shape the future of the incentive, working with government on the ongoing reforms and consulting on improving standards for innovation tax incentives.
We remain your trusted partner for best-in-class R&D tax advice – helping our clients and industry partners to navigate a changing landscape, by protecting R&D intensive businesses, helping them to secure the funding their innovative deserves.
Each year brings new milestones and 2023 will see a very special one for ForrestBrown. We look forward to celebrating it with you soon.
In the meantime, merry Christmas and a happy new year!