It's the promise of the Internet of Things, embodied in the smart city. In the ideal smart city, the strengths of public services, infrastructure and data are supported and enhanced by private companies and local community groups. It encourages communication and collaboration for the benefit of everyone involved, resulting in a more technologically-enabled city that is also much more human.
We could end up incorporating complicated technology into the everyday processes we all take for granted, leading to significant improvements in our understanding of public health and vastly improved functioning of public services.
Bristol Is Open

Bristol Is Open is one of the most comprehensive attempts at creating a smart city. It comprises everything from a citywide operating system to widespread hardware, to open data, to the super-fast fibre connecting most of the parts together. In fact, this fibre service is so fast that competition laws would make it nearly impossible to run as anything other than a research project.
Bristol is a city with a number of creative technology projects, and a lot of community-driven environmental research and development shows that the essential appetite for creating change through technology is here. It's also a city with the technical know-how to back up its creative aspirations with core skills across hardware, software and engineering.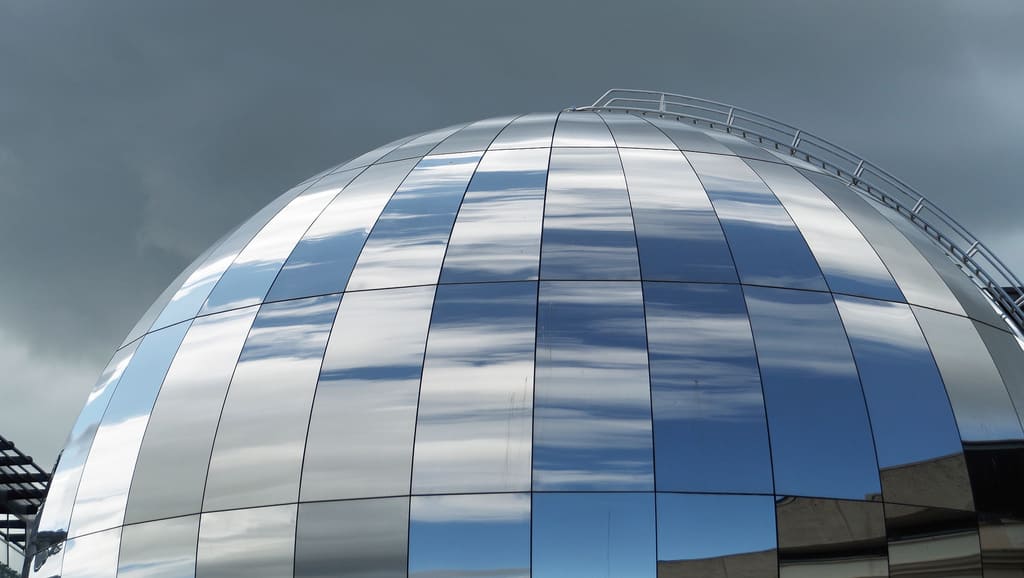 Planetarium by Matt Buck
As the largest city in the South West of England, Bristol is an important hub, and the success of Bristol Is Open should pave the way for even larger projects.
In the meantime, Bristol Is Open is actively seeking partners, and since this sort of work is full of research and development opportunities, we are too! If you're interested in getting involved with Bristol Is Open, contact us to discuss your eligibility for research and development tax relief. Possible partners range from OEMs, through app developers, to community organisations.
From Glasgow to Guangzhou
The smart city model has spread widely already, with Milton Keynes starting its own MK:Smart project that is already yielding promising projects using sensors to help manage everything from parking places to leaky water supply systems. It can boast influence and support from names as large as Indian IT company Tech Mahindra, a company with a revenue measured in billions and income measured in hundreds of millions.
The model arguably originated, in the UK at least, in Glasgow, where £24 million in funding supported advances designed to aid the city's stretched and struggling health services. It is hoped that generated data around health and lifestyle could explain or partially explain the so-called "Glasgow effect", a mysterious case of lower life expectancy within the city that can't currently be convincingly explained by our statistics around violent crime or poor living conditions.
From Glasgow to Bristol all the way in the South West, and from there possibly further abroad still: authorities representing Guangzhou in China have expressed interest in using Bristol's project to test their own Internet of Things project. With potential global influence, this is a pioneering project that will likely mean that a lot of developers working with the smart city will qualify for research and development tax relief.
Until then, there's Cambridge to look to as a source of Internet of Things invention, with chip manufacturer ARM and the IoT experts at CSR PLC making Cambridge into one to watch where smart city innovations are concerned.
A question of terminology
Much of the terminology around smart cities is overloaded with meaning from other sources, like "big data" or the "internet of things". Many writers even make a little stretch to argue that a significant portion of a smart city is "cloud computing", or that another significant portion is its near-antithesis, "distributed computing". It makes it almost impossible to avoid writing about the concepts without having them sound a little on the buzzword-y, hype-first product-later side of tech.
The truth is that smart cities make use of these concepts in ways that make them meaningful again. We're not talking about using Hadoop to process a few GB of data – we're talking about using specially developed, unique hardware and software architectures to enable the processing of enormous quantities of real-time, inter-related data.  We're not talking about cloud computing or distributed computing in isolation, but a practical combination of the two concepts, that might be called "fog computing" if a label was needed.
At their core, smart cities are deeply practical responses to deep-rooted problems and issues we all face. Paul Wilson was quoted on TechWorld as saying that "we're not trying to make smart cities… lives are more important", and this cuts to the heart of the issue. Smart cities have the potential to be genuinely original, groundbreaking centres of research and development for many industries, and being distracted at this early stage by what they're called or what name we can apply to their component parts seems to slightly miss the point.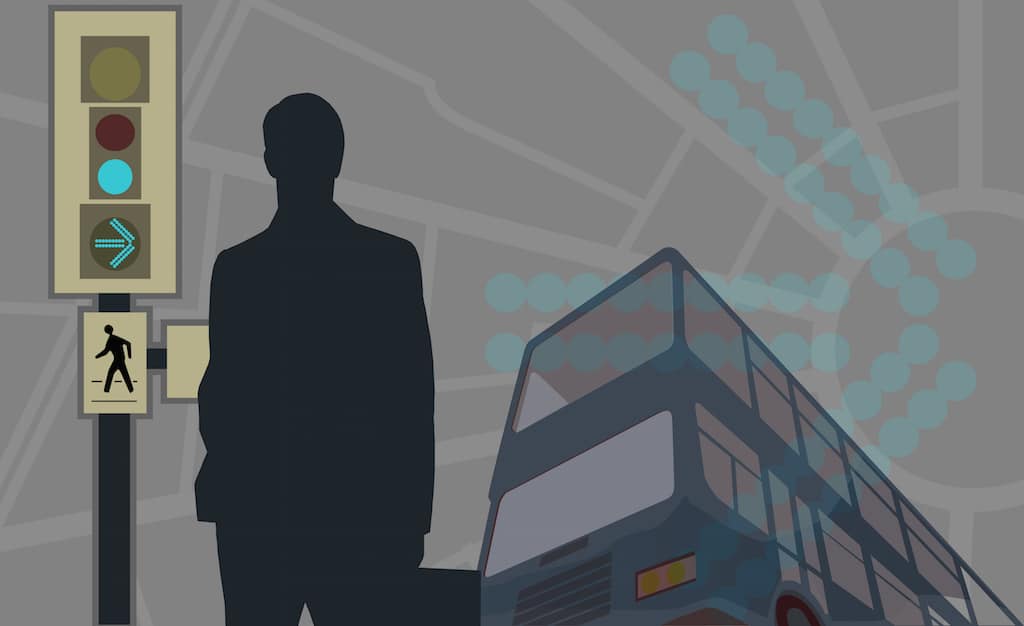 Smart city funding
Smart cities are often funded directly. The government awarded £24 million to Glasgow's smart city project, while MK:Smart is partly funded by the Higher Education Funding Council for England, and further funding may arrive from private parties interested in the potential of the platform.
Smart city funding also arrives indirectly, though, and it's important to take note of this. A lot of Internet of Things technology is likely to be backed by reliefs and funding designed for innovative and disruptive start-ups, from EIS or SEIS relief to R&D tax credits to Enterprise Management Incentives. This all contributes to the success of start-ups that cater to or build on the smart city platform, granting smart cities a lot more support than even their substantial amounts of direct funding would suggest.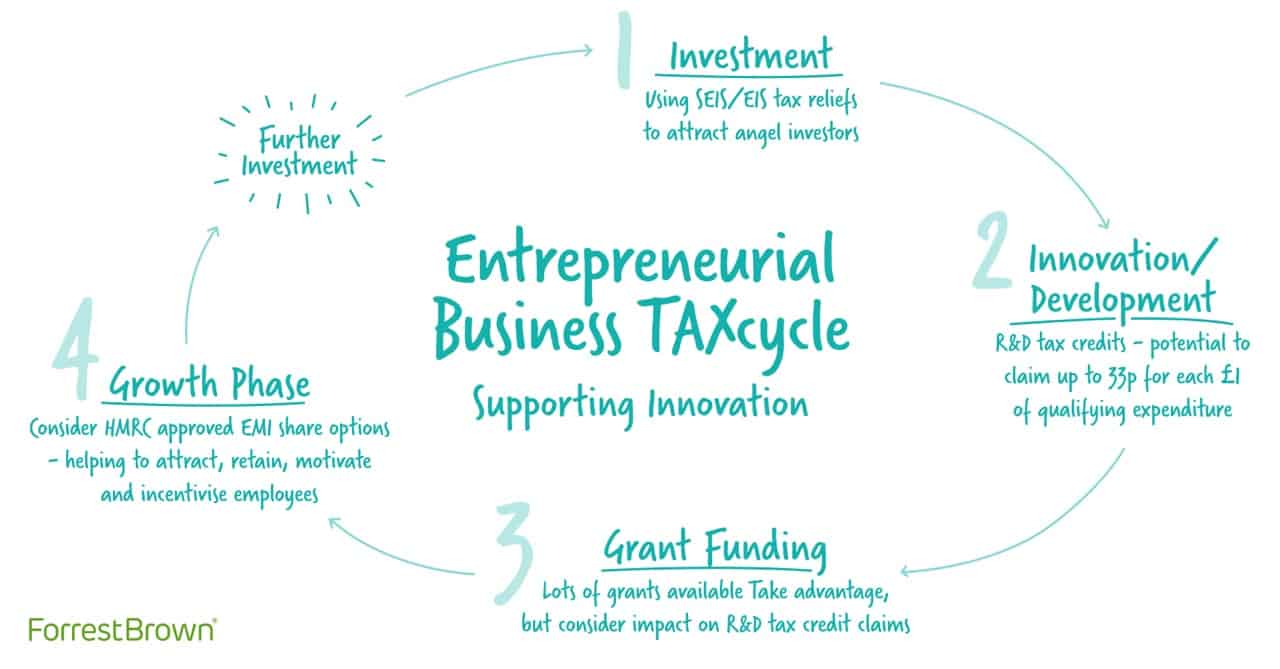 New technology means R&D tax relief
The new technologies involved in building companies, processes, software and hardware for the smart city means that it is an area with a lot of R&D tax relief available to be claimed. As R&D tax specialists, this is something we have a lot of experience in, so whether you're running an Internet of Things startup or a large established business that's becoming more involved with such things, give us a call or drop us a line and we'll be happy to talk through your options.
If you're not sure whether or not you would qualify for R&D tax credits, we're more than willing to discuss your specific situation over the phone. We often find that businesses have been wrongly informed that they do not qualify for R&D relief when they're clearly eligible, so don't let past experiences put you off!