'Net-zero' is a phrase that's been used a lot in recent times, especially with the COP26 UN Summit recently concluded in Glasgow. The summit's aim was to accelerate humanity's action on climate change (and achieving net-zero is central to this).
Intuitively, we understand what 'net-zero' means – but without nuance. The UK has a well-publicised net-zero target set for 2050. This deadline is codified in law (the UK being the first major economy to take this step).
It's easy to view net-zero as confined solely within the energy and renewables sector. Indeed, energy is a core area for reducing the UK's carbon emissions. Energy supply accounts for over a quarter (26%) of our emissions.
But net-zero emissions by 2050 means a broad reduction in carbon emissions across the entire economy. In particular, this includes sectors such as agriculture, construction and manufacturing.
Net-zero and R&D
In most scenarios, environmental impact must now be considered for every new product, process, or service. This issue is prevalent in every sector and location. And often, meeting our environmental commitments requires research and development (R&D).
Through innovation and technology, the UK can become more sustainable while also creating jobs and economic growth. That's why the government has placed R&D front and centre in its environmental strategy.
Projects which actively seek to contribute to our net-zero goals may be easily identifiable as R&D. However, environmental considerations also add complexity to a broad range of projects, which can trigger R&D as well.
For example, a component in your product is no longer suitable due to environmental regulatory changes. If finding a suitable replacement is technically complex, you may be carrying out R&D. The focus of the project needn't necessarily be 'sustainability'.
R&D is central to achieving net-zero. And if you're a UK business innovating your products and processes to make them greener and more sustainable, you could receive valuable funding.
Find out more
Net-zero as part of the product lifecycle
Commercialising your R&D (and thereby profiting from it) is a step-by-step process. This can take a long time and affects various steps in the product lifecycle. Net-zero regulation has significant implications all throughout this process.
The catch is that R&D tax relief concerns R&D for tax purposes. The 'for tax purposes' is the crucial bit here. HMRC has a clear definition of what it considers qualifying R&D. That is, what costs are and do not apply to your claim.
Qualifying R&D occurs in specific parts of a broader R&D process. Net-zero is nested within this process too.
A helpful way to conceptualise net-zero within the R&D process is by using CADMID (Concept, Assessment, Demonstration, Manufacture, In-service and Disposal). CADMID is a widely recognised model of a product's lifecycle from concept through to final disposal, which is particularly adopted by the MoD.

CADMID pushes us to consider the product lifecycle, which is particularly important when it comes to net-zero. For instance, qualifying R&D might begin at the conceptual stage when assessing technical feasibility.
At this point, you may ask questions like:
What environmental considerations are relevant?
What regulatory obligations must be met?
How does net-zero affect the proposed supply chain?
But net-zero factors into so much more than this. We must consider the design of our products, things like materials, capital equipment, logistics and supply chain. How we produce items are epicentres for net-zero considerations.
It's perhaps the last two steps of CADMID that are most easy to overlook. In-service means lengthening the life of a product by facilitating design and repair. Products that last longer and can be used, again and again, are better for the environment. Making products serviceable might be R&D, especially if doing this wasn't technically obvious at the product design stage.
As for disposal, this is a design element you should consider early on. Many product categories are notoriously single-use, non-recyclable or difficult to safely dispose of. Improving these facets of your product can be R&D.
Net-zero in practice: Real examples from ForrestBrown clients
---
Vaccines with infinite life
Currently, 50% of vaccines are thrown away because of cold chain (i.e., refrigeration) issues. This company's technology thermally stabilises vaccines and removes the need for refrigeration. This decreases waste and energy use.
Total benefit: £40,000
Better batteries for electric vehicles
Lithium-ion batteries are common but the materials used to make them are becoming increasingly precious as demand outstrips supply. This company developed ways to improved the storage capacity of alternative sodium-ion batteries to allow them to be suitable for electric vehicles.
Total benefit: £175,000
Design with natural materials
This company designs and re-engineers consumer goods to be sustainable and environmentally friendly. One of its projects is a sustainable air filter made of natural materials.
Total benefit: £60,000
---
A specialist R&D tax relief adviser can assess your R&D and help you measure innovation for tax purposes. Of particular importance is an adviser with a sector-specific understanding of your work.
Learn more
Why is net-zero important?
Fundamentally, net-zero is about our contribution to climate change. It doesn't mean zero emissions. Instead, net-zero would mean the UK has attained a balance between the amount of greenhouse gas produced and the amount removed from the atmosphere.
The Paris Climate Agreement outlines net-zero as: "a balance between anthropogenic emissions by sources and removals by sinks of greenhouse gases". Anthropogenic means 'human-made'.
The 'sinks' bit of that sentence is pivotal. Our Earth naturally removes carbon from the atmosphere. Our oceans, forests and vegetation soak up and store CO2. Our planet is actually amazing at removing carbon from the atmosphere.
The aim is not to eliminate emissions entirely. Instead, the issue is that – in crude economic terms – demand has outstripped supply. We emit more carbon than our environment can effectively mitigate. Net-zero entails curtailing our emissions to more manageable levels.
Meet ForrestBrown's net-zero specialists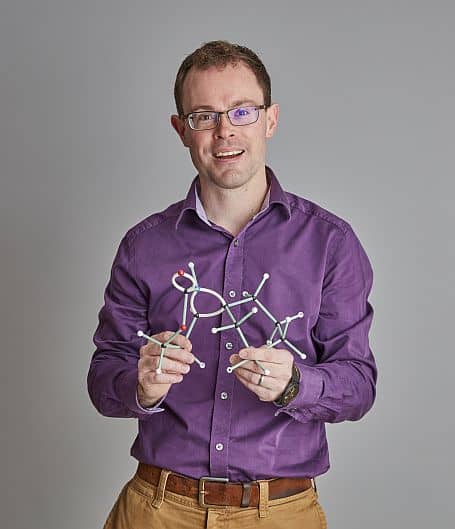 Pete is a chemicals and materials specialist at ForrestBrown and a chartered scientist. He supports the tax team in their work for companies in the chemical, pharmaceutical, manufacturing, engineering, and food sectors.
If you're investing in efficiency or adapting for net-zero, Pete will help secure vital funding to expand your efforts. No change or project is too technical. He is a conduit between you, our tax team and HMRC.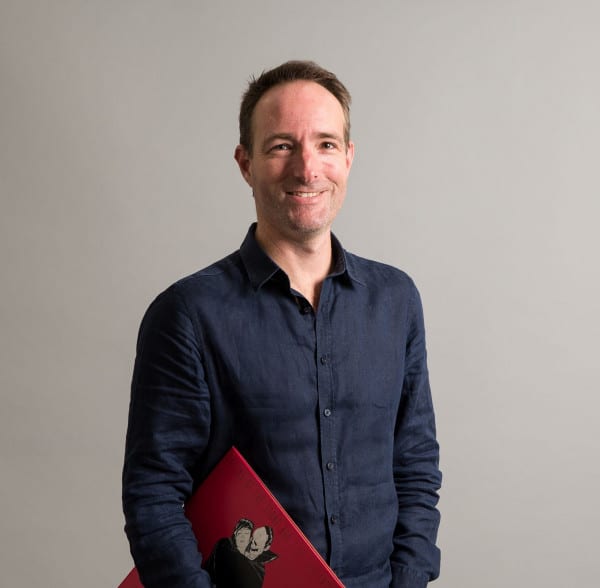 Before joining ForrestBrown, Gareth spent 20 years immersed in structural engineering, working across the globe. Gareth supports our R&D tax credit practice and clients with his extensive technical knowledge.
With a keen interest in sustainable design, he gained further accreditation in green building principles and worked on several renewable energy projects.
Gareth has an on-the-ground understanding of net-zero and renewables R&D. And he helps you (and our tax team) make the most of your green R&D projects.
ForrestBrown's green commitment
ForrestBrown's founding ethos is grounded in a belief that innovation benefits us all. That's why our sole focus is R&D tax relief: It's a powerful mechanism that helps UK businesses push boundaries, grow, invest, and hire.
In the context of the climate crisis, innovation takes on more existential importance. If we're to meet our climate commitments and create a more prosperous society, R&D is essential. And we're proud to play a part in these efforts.
But we understand that all businesses must now do more. One way our planet eliminates carbon is through its forests. That's why we support TreeAid. For every R&D tax relief claim we submit, we plant a tree in Africa's drylands.
Thus far, we've planted over 11,000 trees with TreeAid's help. The climate crisis is a global one. And our work can't end at the UK's borders. We will continue to cultivate the ForrestBrown forest while supporting UK businesses at home.
Are you actively working towards net-zero in your business?
You may be doing R&D. ForrestBrown is the leading R&D tax relief consultancy in the UK and is best placed to help you secure your strategic advantage, propelling your net-zero projects forward. We'd love to hear from you to discuss more about your business and its needs.