With all the nitty gritty travel arrangements being taken care of by the highly competent team at Bristol Media there was only the SXSW schedule to contend with; surely that can't be too hard!
SXSW is made up of four parts; Interactive, Film, Music and Education. I was only interested in the Interactive part. In 2017, for the Interactive part alone, there were 3,093 speakers, 1,377 sessions and 37,660 delegates from 82 countries! I was going to be there for 5 days. I could probably manage, on average, 4 sessions a day which meant I had to choose 20 sessions from 1,377!! As you can imagine, it's a bit of a hit or miss process. I also had no real agenda; I am interested in Virtual Reality (VR), Artificial Intelligence (AI) and driverless cars, all of which were big themes at this year's event.
It is difficult to describe how large SXSW actually is. Austin is a city of about 800,000 people and yet this event seems to take over the entire city. As well as the enormous conference centre, South by takes over most of the downtown hotels. Sponsors like Dell, Sony, IBM and Armani have pop-up stands on almost every corner demonstrating their latest products whilst offering you free beer and free food surrounded by free ear-splittingly loud music. SXSW is a 24 hour event. After the day sessions have finished, the bars and restaurants open up to continue the socialising and networking at one of the many parties. You could actually spend the whole week eating and drinking for free, without seeing a single session!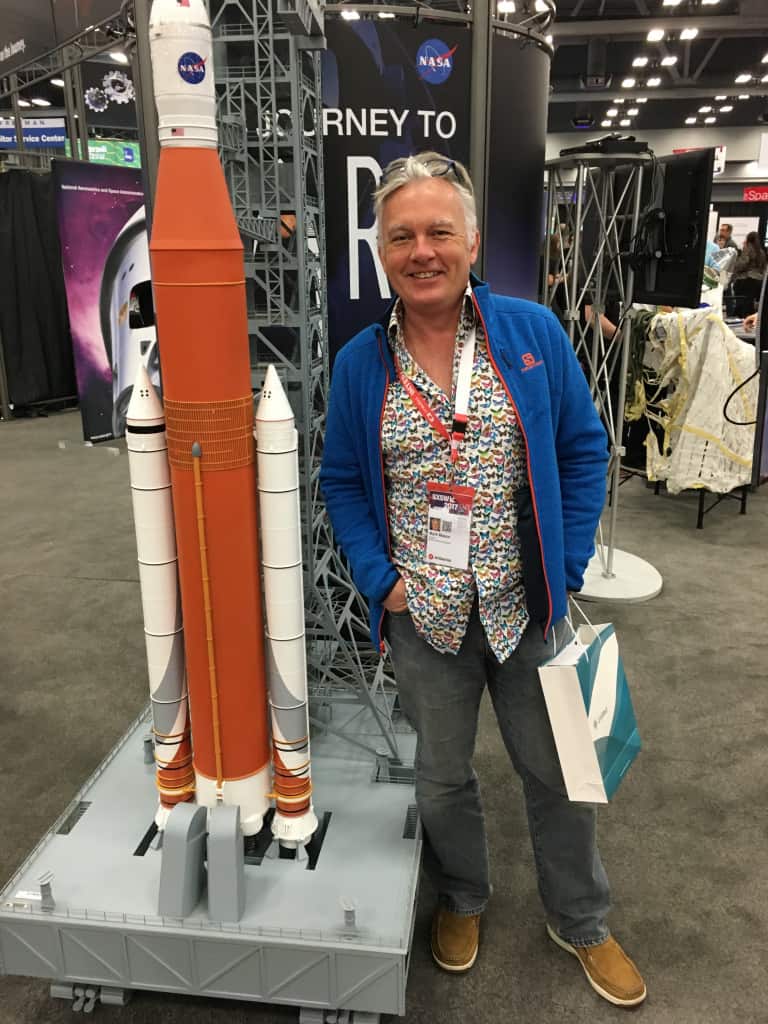 With 40 thousand or so delegates some of the sessions are heavily 'over-subscribed'. But in fact you don't subscribe, you just turn up and get in a line. And there are some fabulous speakers at SXSW, some of the best in the world. But if you want to see them you have to turn up early, very early. And this is where you have to be very organized. But, if you don't get in, there's always something else to go and see, and very often, some of the sessions that you happen to 'fall' into turn out to be some of the best. Where else would you be able to listen to an astronaut from NASA talking about their imminent (2028) trip to Mars or Casey Neistat describing how he has become one of the World's most prolific vloggers?
The overall sense of SXSW is that you are, for one week, at the epicenter of everything that is new and exciting in tech/digital/start-up. And it's that proximity to hundreds of bright young millennials, full of ideas, energy and enthusiasm, that is really intoxicating. If there was ever a frontier for the 'New World' then this would surely be it.
I can't say I came away from SXSW with any particular earth-shattering insights. But there were a lot of interesting talks – it's a little like binge watching TED for a week! I certainly think it has made me appreciate the UK's standing on the world stage a little better. And it has made the future of driverless cars, missions to Mars and artificial intelligence all seem a little closer.
If you asked me if I would I go again? Hell yea! See you there next year suckers!