ForrestBrown has announced a trio of changes to its senior management team as our sector gears up for a market shake-up.
With immediate effect, Sara Brigden becomes ForrestBrown's new Managing Director. Sara succeeds our founder Simon Brown in this role. Simon will now be Chairman of the business. Simon will be joined by Lisa-Marie Smith as ForrestBrown's new Vice-Chair.
As Managing Director, Sara will lead the business, its operations and drive performance to deliver our agreed strategy to 2024 and beyond. Speaking about her new role, Sara said:
It's a real honour to be taking the business forward at a time when there's a real sea change underway in the sector. The new leadership structure at ForrestBrown coincides with the changing market conditions for the wider R&D tax landscape.

As a result, I look forward to leading the charge as we not only navigate HMRC's new approach to R&D tax relief, but also continue to champion a very necessary level of increased professionalism in the industry. I think that being at the forefront of this is really powerful for ForrestBrown.
Sara joined ForrestBrown in 2016 as Marketing Manager and quickly progressed to Head of Marketing, before becoming a Director in the leadership team. Prior to working for ForrestBrown, Sara accumulated considerable experience working both client-side and agency-side. This included a role at the World Economic Forum in Geneva, working on their prestigious Annual Meeting in Davos-Klosters.
Meanwhile Simon Brown becomes Chairman of ForrestBrown. In his new capacity, Simon will be moving into an advisory role that will allow him to split his time between working closely with ForrestBrown's US parent company, alliantgroup, guiding the management team, and building new external relationships with key opinion-formers and clients.
Simon founded ForrestBrown in 2013 having identified an acute need from innovative companies for highly targeted R&D tax credit advice. Over the last eight years, Simon has worked tirelessly to deliver his vision with his team of over 130 staff to offer unmatched technical expertise to the industry whilst helping innovative businesses grow.
During this time, ForrestBrown has been an unrivalled success, completely disrupting its market, supporting thousands of UK businesses, and delivering over £500 million to enable them to continue to develop.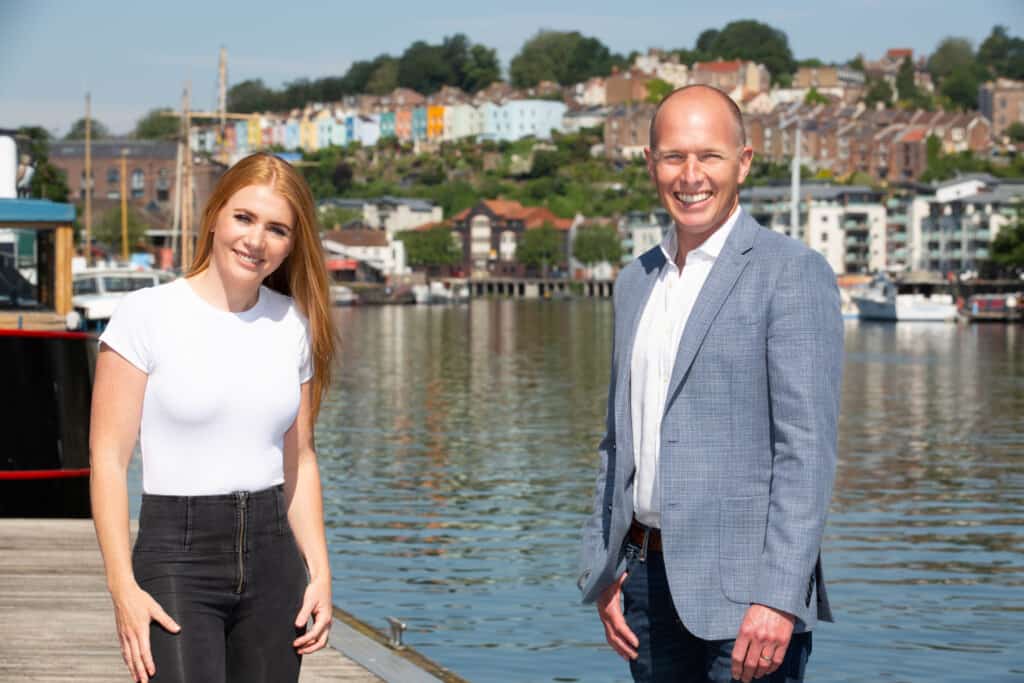 Co-founder Lisa-Marie Smith has also been appointed Vice-Chair of the company. Lisa-Marie, who is both a chartered tax adviser and a qualified solicitor, previously worked as a Director in the leadership team, most recently heading up the company's R&D tax credit practice. Lisa won Taxation's Rising Star award in 2017.
In her role as Vice-Chair, Lisa will continue to work alongside Simon, while also supporting Sara and the management team to help shape ForrestBrown's future and its continued growth.
Commenting on the changes to the business, Simon said:
I'm immensely proud of the strong foundations that we've built over the last eight years, and thoroughly enjoyed being part of the alliantgroup family for the last three, but now's the time for change to ensure we continue to move forward.

With strong credentials and an appetite for success, Sara is the natural successor to take the company forward as we look to harness fresh energy and ideas to keep the business evolving.
Lisa added:
As our business expands further, we'll now be concentrating on cementing ForrestBrown's premium position as the UK's number one R&D tax relief consultancy in the UK. Together with Simon and Sara, we'll focus heavily on providing unmatched specialist expertise and advice to our clients to enable them to grow and innovate.