Brewing in Britain
One attitude to brewing in Britain can be summed up nicely by this quote from eccentric 16th century medicine-man and lapsed monk Andrew Boorde:
"Ale is made of malte and water; and they the which do put any other thynge to ale than is rehersed, except yest, barme, or goddesgood, doth sophysticat there ale. Ale for an Englysshe man is a naturall drinke. Ale muste haue these properties, it muste be fresshe and cleare, it muste not be ropy, nor smoky, nor it must haue no wefte nor tayle. Ale shulde not be dronke vnder v dayes olde.
Beere is made of malte, of hoppes, and water; it is a naturall drynke for a doche man, and nowe of late dayes it is moche vsed in Englande to the detryment of many Englysshe men … for the drynke is a colde drynke. Yet it doth make a man fatte, and doth inflate the bely…"
Translated roughly, Boorde thinks of real ale as being fresh, clear, designed to be drunk warm and made of nothing but malt, water and yeast. Beer, a terrifying foreign invention of the Dutch, has bitter hops in it, and is cold and gassy, inflating the belly.
We mostly don't think of beer and ale as being different in these ways now – and don't tell Boorde, but modern cold and gassy lager beer from the continent is usually much less hoppy than what we now think of as typical British ale. However, you might well have seen similar opinionated rants about beer among the drinkers you know. Get a pale ale fan and a bitter enthusiast in the same room to see what we mean!
South West breweries: Land of hops and glory
Of course, with hindsight, the addition of hops to a drink was a great innovation that allowed for beer that lasted longer than five days. British brewers have always been adept at brewing innovation – they are able to adapt to new trends due to a natural tendency towards experimentation, independence and the unique, and the introduction of these strange alien 'hops' was no exception to that rule.
In modern British brewing, this tendency towards experimentation has yielded great things. It looks set to continue revealing great things for the foreseeable future. There has never been a better time for people in the South West to enjoy a variety of bold flavours in their beer, with unexpected tastes and delicious new brews emerging on a nearly monthly basis and pubs on hand to sell and celebrate them.
Alex Major, landlord of the UK craft beer pub, The Famous Royal Navy Volunteer, thinks that brewing in the UK has a rich history and a bright future, telling us why he's so excited about brewing in Britain and the South West in particular.
"The amount of talented brewers in the UK and their willingness to try new things and keep the high standard of the beer they produce – It is the home of beer! The number of breweries and more importantly the amount of excellent breweries. All trying to push the industry towards an inventive, exciting, ever changing market place.
The South West, in my opinion is the heart of the UK brewing scene, with so many amazing breweries, such as, Wild Beer, Moor, Wiper and True, Arbor, New Bristol, for example. Along with the number of venues taking on the 'Craft Beer' scene and the lovely people of Bristol trying something new. Innovation wise, there are new hops, malts & yeast being developed all the time and a committed bunch of brewers willing to push the boundaries."
The Famous Royal Navy Volunteer is one of the key South West pubs helping local and craft breweries by seeking out and supporting the best and most interesting beers available.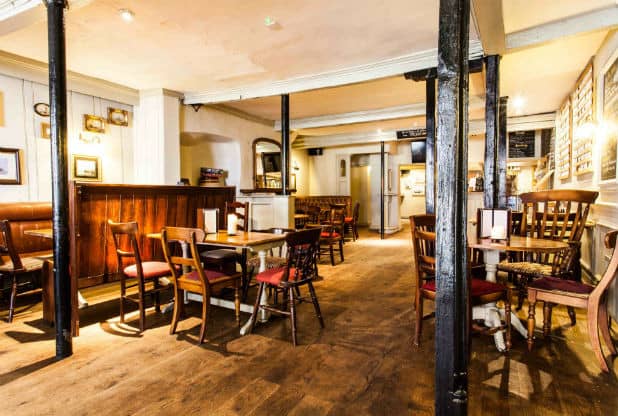 The South West has had a long and fruitful relationship with alcohol, with many of its fine pubs and inns owing their existence, in one way or another, to 18th and 19th century smuggling.
The stories of notorious smugglers such as Hans Breton – who did pay duty on the one unending barrel of brandy he owned – and Jack Rattenbury – who presented himself as a swashbuckling adventurer – show the extent of the cultural impact of the practice on local towns. Inns and cask-making quickly became extremely valuable to the local economies, with smugglers' inns like the notorious Jamaica Inn continuing to attract tourists to this day. Even many local beers bear the names of locations that would have been well known to smugglers and related 'wreckers', including Doom Bar, the extremely successful bitter from Sharp's.
Now, of course, the South West relies more on local, home-grown brewing and ingredients to craft its award-winning beers, with genuine innovation growing from grass-roots movements. The often fiercely local spirit lends itself very nicely to making new discoveries and breweries going their own interesting ways.
With that background in mind, these are some of the most innovative brewing companies in the South West!
Wiper and True
Wiper and True are notable as the first nomadic brewery, travelling from place to place and bringing the joy of innovative craft beer along with them.
Their offerings are similarly versatile, often changing with the seasons. Although they're interested in exploring the unknown, they've also got a solid understanding of the history and science of brewing, resulting in unhopped gruits standing alongside weird, interesting, fruity ales.
Due to their unique approach to brewing as a process as well as brews as a product, Wiper and True are uniquely well placed to innovate.
Bath Ales
Best known for Gem and the delicious Dark Side, Bath Ales also offer exotic and specialty ales, all requiring special care and attention in the brewing.
Much of Bath Ales' innovation comes from their sophisticated, efficient brewing equipment. This equipment is right on the cutting-edge and doubly so when it comes to independent breweries.
With locally sourced ingredients wherever possible, they're a great example of the independent local spirit that requires a lot of resourcefulness and much resolving of uncertainties around the biological or chemical interactions between ingredients.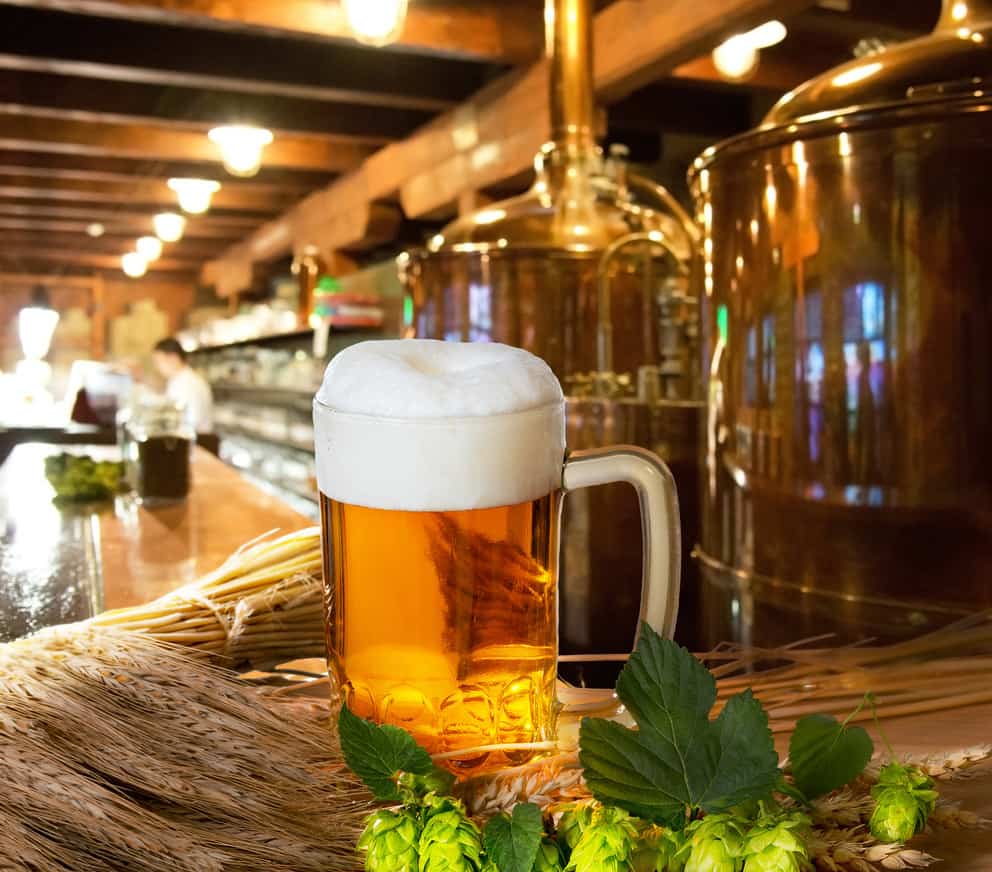 Box
Box Steam Brewery is a lovely brewery based in Holt, just outside Bath, that focuses on its steam-powered heritage and connections with famous Bristol engineer and inventor Isambard Kingdom Brunel.
Its ties to the South West firmly established, Box Steam Brewery also happen to make some really excellent beer, with a fine selection that caters for a broad range of tastes.
Arbor Ales
Arbor Ales are an extremely experimental Bristol brewer with wonderful flavours for diverse drinkers. They've been described as everything from 'terrific' to 'rough around the edges' to 'slightly yoghurty', and are always worth checking out for something genuinely different and often delicious.
One for the brave, but fans often rave about their delicious beer for hours on end.
Ramsbury
Ramsbury brewery – based, unsurprisingly, in Ramsbury – boasts of the long history in the area of exceptional beer and excellence in commercial brewery.
Their website cites the Wiltshire Directory of 1791-97 as saying "Ramsbury is noted for the excellent beer of which there is a great consumption in London", and they certainly continue in this vein.
Sourcing all their crops as locally and transparently as possible gives them unique challenges and opportunities, making their beer naturally innovative and outstanding in their field.
The Wild Beer Co
The Wild Beer Co have an unswerving focus on taste, meaning they'll do anything to get the taste they want and they've got the brewing chops and determination to accomplish it.
While some of their beers won't be to everyone's tastes, any one of their beers could easily be your next favourite.
The Wild Beer Co are definitely getting involved with some cutting-edge beer research – they'll use anything from fantastical fruit to strange, unknown yeasts.
They're making a huge amount of noise already. Their beers have been featured in Vice, and there is a lot of buzz around their quirky brews.
Moor Beer Co
Moor Beer Co are the head cheerleaders for unfined beer in the United Kingdom, and their influence can be felt throughout the South West.
Unfined beer sometimes requires different considerations when it comes to storage and transportation – although the tradition of unfined beer goes back an awfully long way, contemporary storage and transportation concerns require original research to combat.
The passion of Moor Beer Co for unfined, cloudy, hazy beer comes through strongly on their website and in the quality of their products.
New Bristol Brewery
The New Bristol Brewery is a small brewery that does everything the hard way – often by hand – and the results speak for themselves.
They often push the boat out, creating new and unusual beers with intriguing combinations of high quality ingredients.
Sharp's
Doom Bar is still an amazing beer if you get it from the right pubs, and deserves its spot as one of Britain's most well-known bitters. However, Sharp's should also be congratulated for their experimental work with Rick Stein to create Chalky's Bark and Chalky's Bite, innovative beers that incorporate bizarre flavours such as ginger and fennel into the mix.
Sharp's contribution to innovation in brewery isn't just in its beers, though. They also research and investigate many ways of recycling and maximising the efficiency of their process, resulting in impeccable environmental credentials and (again) a focus on local ingredients sourced from the South West.
Could R&D tax credits prove a lifeline to South West breweries?
Like other food and beverage producers, local breweries often depend on innovation to survive. In addition to the desire to innovate in terms of taste, texture and aroma of a typical beer, smaller and local breweries are forced to innovate in all of their processes in order to survive.
Quite simply, effective methods of mass production do not always scale down, while home brewery techniques very rarely scale up. A new approach, a new design and new equipment are often needed, and for these to be reliable or successful it is essential to resolve technical uncertainties – will this new method work? Will it work quickly and efficiently? Will it introduce weird and undesirable tastes to the mix?
Often, these new approaches will require some degree of research and development. This is where HMRC, so often the adversary of South West brewers, steps up as a potential saviour.
R&D tax credits are a possible lifeline to breweries in their startup phase, and a useful tool to breweries that continue to both innovate and expand.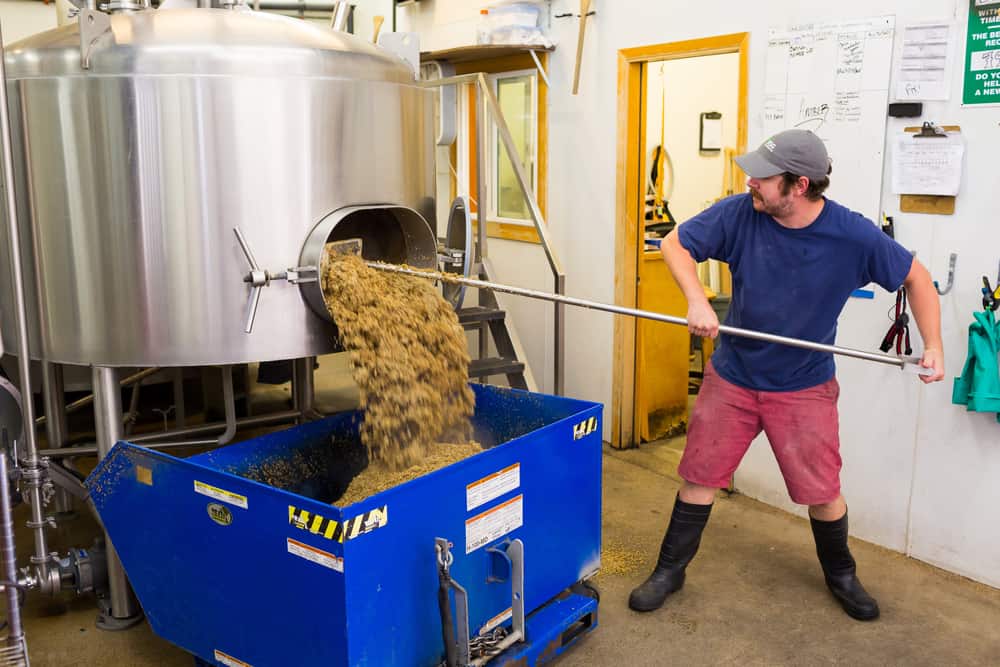 What areas of brewing might count as R&D?
As hinted at earlier, resolving scientific or technological uncertainty is key to determining whether or not a project counts as R&D. For a much more in-depth discussion of your specific situation, you'll need to get in touch with our experts and see if we can help. However, there are some general things to look out for as a brewer that might indicate a substantial R&D tax claim lurking in the ledgers:
You've developed a unique process or product that very few competitors would understand how to replicate without a great deal of work and experimentation. It may be more efficient than alternative techniques or have a smaller carbon footprint.
You're a brewery in circumstances that are very unusual or unique, and have chosen to develop processes to work around or exploit these circumstances.
Much of your equipment is bespoke or is integrated in a complicated or challenging manner.
You frequently introduce new products and product lines to your line-up.
You utilise brewing research services such as the Campden BRI research centre within your product development process.
You use unconventional ingredients that require special treatment – for example, how will you introduce antiseptic or preservative properties to a gruit beer? Is it even necessary? Are there uncertainties around the biological or chemical interactions between ingredients?
You have successfully reproduced historical drinks that are no longer understood or known by modern brewing professionals. From barrel-ageing techniques to experimentation with unusual types of yeast or hops.
These are broad topics – in practice, R&D tax claims and the specific amount that you can claim are circumscribed by specifics, so getting the help of an R&D tax specialist is important if you've got a potential claim of substantial size.
R&D tax relief can be especially valuable for innovative South West breweries, with many smaller and micro-breweries based in the region, strong ties to historical brewing, and an emphasis on local ingredients.
Should your brewery be on our list?
Should your brewery be on our list? If you think it deserves a spot, don't be shy – get in touch and we'll be happy to talk about your inventive brewery.
Additionally, if your brewery is interested in R&D tax credits, wherever you are in the UK, then we can help – again, use our contact page to find our details and give us a ring or drop us a line.
The South West is full of exciting, inventive breweries, making us very excited for reasons that go far beyond R&D tax credits!