ForrestBrown's people are what sets us apart. We pride ourselves on the quality of our team and how they come together to deliver the UK's leading R&D tax relief advice.
Whether we are delivering full end-to-end R&D tax relief claim support, managing the resolution of an HMRC enquiry, advising on the potential R&D tax implications of a transaction or any other tailored consultancy service, our clients have access to a multi-disciplinary team that is best-in-class.
Our Day in the Life series shines a light on the people and skill sets that make ForrestBrown the best.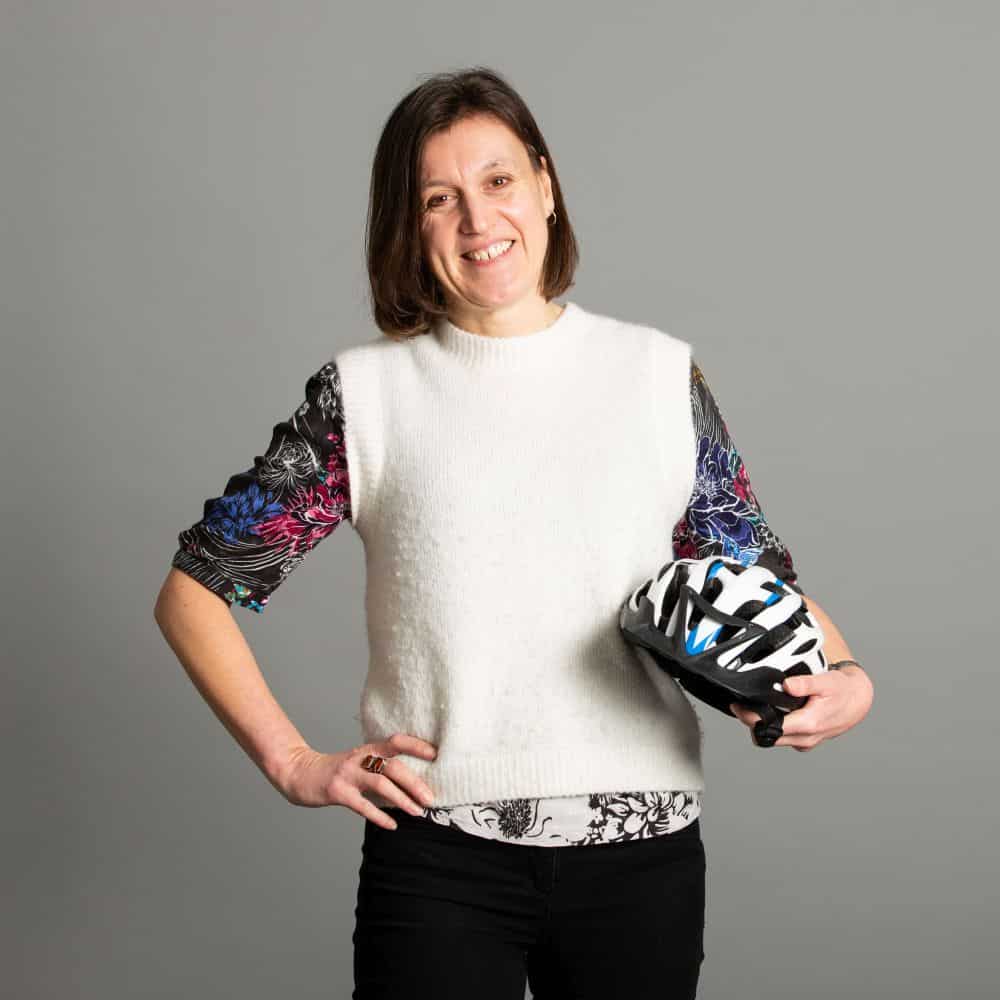 Meet the expert: Rebecca Wass
Career background: More than 20 years as a tax adviser, with early specialisation in corporate tax for large tech businesses at PwC. After gaining in-house experience at a computer software business that produced Alphatax, Rebecca then joined Grant Thornton for 12 years, before bringing her wealth of expertise to ForrestBrown in 2016.
Role at ForrestBrown: Senior Tax Manager.
Key responsibilities: Quality assurance reviews, client advisory work, delivery of in-house training.
Meet Rebecca Wass
In our second edition of A Day in the Life, we meet Rebecca Wass, a chartered tax adviser, senior tax manager and quality assurance specialist at ForrestBrown.
Rebecca has worked in corporate tax for over two decades, beginning her career in the Big Four where she advised large technology and manufacturing companies (among many others). Following her time at PwC, she moved into industry, working in-house at the computer software company that built market-leading tax calculation software, Alphatax.
After returning to professional practice, Rebecca chose to specialise in R&D tax relief and brought her expertise to ForrestBrown.
In her quality assurance (QA) role, Rebecca is responsible for a number of client cases, often dealing with our most complex engagements. Our QA specialists spot opportunities to optimise claims and ensure that any potential risks are identified, managed and communicated clearly to our clients. Rebecca maintains an excellent working knowledge of current HMRC practice, to be able to give our clients relevant feedback on any questions HMRC might raise and how we have dealt with these within the work we have carried out.
At ForrestBrown, we pride ourselves on providing exceptional tax advice to our clients in a way that is easy for them to understand, with practical recommendations and a proactive approach. Working in quality assurance is far from a final-stage, check-box role. I'm interacting with clients right from the beginning, getting to know the business so that I can identify any typical risk areas which might interest an HMRC inspector. I'm there to advise the client every step of the way
Rebecca also has a passion for learning and development. She leads ForrestBrown's in-house training programmes, ensuring everyone in our business invests in continuous professional development. Rebecca actively shares her knowledge with the wider team, ensuring that every one of ForrestBrown's tax advisers can benefit from her experience across a broad range of corporate tax issues.
My day: Rebecca Wass
Pre-work
My day starts with the school run. This can be chaotic, but it certainly wakes me up in the mornings. After that, I cycle into the office. I like having the time to really clear my mind, re-energise and get ready for the day ahead.
09:00
In the morning I meet with the QA team, where we'll plan our schedule for the week. This is a good opportunity for us to raise any specific technical issues we're dealing with on live cases and share solutions. Our aim is to ensure that we adopt the best strategy for our clients and this often involves collaboration between team members.
The ForrestBrown team is varied in terms of background. It's refreshing to work with such interesting and interested people. Perhaps it comes with specialising in R&D: our work itself is so varied and we're lucky to work with so many truly brilliant clients.
10:00
It's fair to say that everyone at ForrestBrown contributes to our clients' success. We work as a cohesive team. This morning I join a kick-off call where a member of our business growth team introduces me to a new client, alongside the rest of the client team.
This particular client has a complex group structure, and so after asking a few questions, I'll consider some key things we'll need to understand and what information we'll need to gather for their R&D claim.
At a time when we're seeing an increase in HMRC enquiries, it's important to identify potential risks as early as possible, so that we can provide clear advice. In my time, I've identified some common points which HMRC often raise when reviewing an R&D claim. Having this insight means we can help spare our clients any unnecessary headaches should an enquiry occur.
I'm constantly problem-solving for my clients, making sure I understand their business and R&D projects so that I capture all the necessary information to deliver clear and accurate advice.
11:00
ForrestBrown recently challenged HMRC in a First-Tier Tax Tribunal case on behalf of one of our construction clients. Happily, with our help the case was successful. This morning I'm delivering a presentation to the whole ForrestBrown team to discuss the technicalities of the case. I'll lead an open discussion about what this result means for our clients and the wider R&D tax industry.
MIDDAY
Lunch is usually sociable at ForrestBrown (social distancing restrictions permitting). Today I meet with Ed Neale, who has recently joined our team from HMRC. It's interesting to hear about his experience and I take the opportunity to ask for his views on a couple of client engagements I'm working on at the moment.
We know that HMRC has increased its R&D compliance team quite substantially in the past couple of years, to tackle potential abuse of the incentive. It is therefore more important than ever that businesses accessing relief ensure that they understand what they are claiming and why. A reputable R&D tax adviser will work with you to ensure you are enquiry ready.
13:00
I sit down to review a claim for a software company which has been prepared by a colleague. This independent QA review process is an important part of our work. The client team have carried out a detailed review of the client's commercial contracts to determine the relief available for each R&D project identified. This is particularly important when it comes to software claims, as HMRC have recently demonstrated increased scrutiny in this particular sector.
There are a couple of details about the project that I'm curious about – so I give one of our software specialists a call to understand more about the kind of programmes the client built, and how they compare to other technologies.
Our sector specialist team is an incredible source of knowledge and expertise for us and for our clients. Not only can they easily interpret very complex technical projects, they're also brilliant at extracting the precise strands of technical information that HMRC inspectors will be looking for, and ensuring these can be described accurately without too much technical jargon.
I love working with this team. Their knowledge really supplements my analysis as a tax adviser, and their genuine enthusiasm for our clients' projects is infectious.
14:30
I have a call with a manufacturing sector client. I've had a lot of experience working with these kinds of companies, which helps me to make practical suggestions for their R&D tax systems and processes. This client is looking ahead to the information we'll need for next year's claim and wanting to make sure everything is optimised to make the process as efficient as possible.
I make a few initial suggestions to the Finance Director, and we agree to explore some different ways to capture key data in a later meeting. In the meantime, we arrange for a ForrestBrown team to deliver a refresher training session about R&D to the client's project leadership team, so that they can be comfortable that R&D projects are being identified as the accounting period progresses.
17:00
I've set aside some time towards the end of the day to think about learning and development. I start planning the next technical session for the tax team.
I've always been passionate about teaching and I find it so rewarding to see people grow in both ability and confidence. People at ForrestBrown share a natural curiosity and they regularly approach me with both questions and suggestions for new training content – which makes this part of my job easy!
18:00
The working day's ending, so I make sure my call notes from the day are all saved and check my diary for tomorrow.
There are a couple of interesting new client calls to look forward to, so I have a quick scan of their websites to get a feel for their work. Then I pack up and head down to the bike store. It's dark by now as it is winter, but again, it's nice to have this time to clear my head before I go home. It takes a bit longer on the way back – but it's worth the detour to avoid the hills!
ForrestBrown – Partner with the best team
Experienced tax advisers like Rebecca are here to spot opportunities others miss. They think about your R&D strategically, and make sure you receive the very best advice. Rebecca is just one of the specialist advisers at ForrestBrown who are dedicated to delivering to our clients.
Get in touch
If you want to learn more about the difference working with ForrestBrown's expert multi-discplinary team can have for your business, get in touch today.