The growth and investment in science parks is fuelling innovation and technological progress throughout the UK. Due to their collaborative culture, they are extremely useful to companies performing complex research and development (R&D) and seeking to overcome technological and scientific uncertainties.
The UK Science Park Association (UKSPA) supports approximately 4,000 companies by providing innovative environments. Its purpose is to be the authoritative body on the planning, development and creation of science parks and other innovative locations.
But what are science parks? Simply put, they are business innovation centres that provide pioneering SME's, or research divisions of large companies, with a dedicated, specialised base of operations. These act as creative hubs, nurturing and encouraging technological and scientific advancement.
According to UKSPA guidelines, a science park must:
Encourage and support the startup and incubation of innovation-led, high growth, knowledge-based businesses.
Provide an environment where large businesses can develop specific and close interactions with a centre of knowledge creation for their mutual benefit.
Have formal and operational links with centres of knowledge creation such as universities, higher education institutes and research organisations.
Many of these companies also have the potential to qualify for R&D tax credits due to the strides they are making.
ForrestBrown is a champion of UK innovation, specialising in the optimisation of claims for R&D tax credits. In this article we take a glimpse at these centres of innovation – focusing on the south of England – giving an insight into the types of research they are cultivating.
To jump ahead to a specific science park, click the links below:
Science and technology parks in the South
1. Future Space at UWE
Location: Bristol
Known for: Having opened in 2016, UWE Bristol's Future Space supports businesses working in robotics, digital and creative technologies, health tech and biosciences.
Future Space's occupants are able to access support from business advisers to assist with the growth of their company, alongside access to the research community at UWE.
Esoterix, a resident of Future Space, has recently developed a new and improved transport modeling system. This gives a dynamic insight into where people are moving to, from, how and why, in much finer detail than previous transport modeling systems.
The system is comprised of 'agents', which are personalities generated from various data sources rather than actual people. Although this data is anonymised, it gives an accurate depiction of movement around a city.
Another notable advancement unearthed at Future Space is a new sensor designed to help reduce the carbon footprint of planes. Intercede Ventures has developed a sensor using lasers, light beams and mirrors that can detect how clean an aeroplane is, helping major airlines reduce their carbon footprint.
As dirt accumulates outside of an aircraft, extra friction causes an increase in fuel consumption. This has previously been hard to detect, but the R&D completed by Intercede Ventures has managed to resolve this issue, overcoming a significant technological uncertainty.
Key companies: Esoterix, Intercede Ventures, eXmoor Pharma Concepts.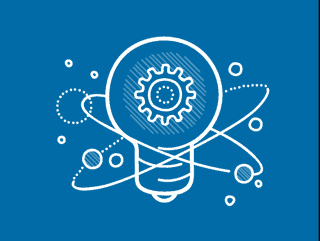 2. Exeter Science Park
Location: Exeter
Known for: As a member of UKSPA, Exeter Science Park (ESP) opened in 2015 and has considerable resources on its doorstep – such as the Met Office and the University of Exeter.
The science park's residents tackle the technological and scientific uncertainties within:
Food security,
Biosciences,
Climate change and sustainable futures,
Medicine and healthcare,
Materials and manufacturing.
Dashboard is a company at the forefront of industrial process, infrastructure monitoring, communications and enterprise cloud technologies. It has overcome industrial challenges in complex production processes by creating Dashboard Analytics. This innovative platform gives the user the ability to monitor serious process variables for early detection of irregular process conditions.
This pioneering technology works through continuous real-time monitoring, informing operators of unusual situations – simultaneously pre-empting a problem before it becomes a serious issue. Incidents such as petrochemical pipeline leaks from structural failure, corrosion, vandalism or theft can now be monitored and reported around the clock. This R&D has been valuable for businesses seeking to maximise their equipment whilst reducing operating costs.
Key companies: Dashboard, Securious, RX info.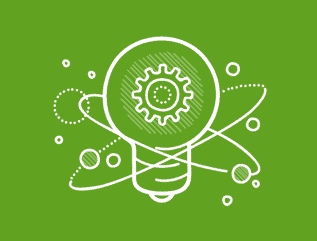 3. Somerset Energy Innovation Centre
Location: Bridgewater
Known for: The Somerset Energy Innovation Centre (SEIC) is a major hub of collaboration and innovation, supporting companies that are integral to the low-carbon energy chain supply. Applying its expertise, this innovation centre supports companies in developing capability, pushing scientific boundaries and encourages the collaboration of likeminded companies.
Based at SEIC is the South West Manufacturing Advisory Service (SWMAS) – a group of manufacturing and business development experts seeking to transform the manufacturers of the South West into pioneering companies. Partnering with ambitious production companies, SWMAS help to boost their efficiency, productivity and enter new markets with innovative products.
SWMAS has facilitated the development of companies such as Future Advanced Manufacture (FAM), which produces a range of high-precision components for the aerospace, oil and gas, marine and defence industries. FAM has successfully developed bespoke resin transfer mould frames for Dowty Propellers.
Through extensive prototyping, FAM incorporated the mechanical parts of the frame with hydraulic and electrical systems. This resulted in the creation of an innovative, updated version of mould frames, guaranteeing optimum quality and maximum efficiency.
Key companies: Future Advanced Manufacture, Suresense Technologies, Pulse Roll Label Products.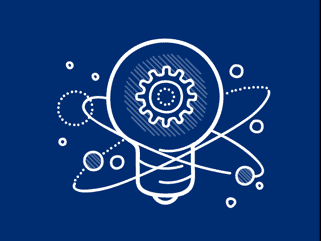 4. The SETsquared Partnership
Location: Bath, Bristol, Exeter, Southampton and Surrey.
Known for: Established in 2003, the SETsquared Partnership is a collaboration between five research-intensive universities: Bath, Bristol, Exeter, Southampton and Surrey.
As a result of its university affiliation, SETsquared offers a wealth of expertise, new ideas, technologies, specialist facilities and access to students and graduates that can help companies fulfill their R&D potential.
Apitope, a previous associate of SETsquared, has developed a pioneering peptide treatment that has the potential to transform the lives of Multiple Sclerosis (MS) sufferers.
Currently undergoing clinical trials, the peptide therapy will overcome the challenges presented by autoimmune conditions. MS is caused by the immune system attacking healthy proteins. Through targeting the parts of the immune system that cause this condition, the therapies being developed by Apitope will address the root cause of a number of autoimmune diseases.
Another company in partnership with SETsquared is Medcura Technologies, which has created a software package to compound workflow in hospital pharmacies. This platform improves processes, minimises error and costs, and increases efficiency.
This has been accomplished through working in a secure, web-based, wireless system. The platform uses newly developed technology to manage the entire process involved in the preparation of patient-specific medication doses.
Key Companies: Apitope, Medcura Technologies, Bac2.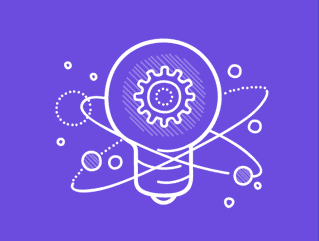 5. Bristol & Bath Science Park
Location: Bristol
Known for: Spread over 59 acres, the Bristol & Bath Science Park (BBSP) utilises every inch of its campus to support companies performing science and technology research.
Foldr, a software, cloud computing and online storage company working out of BBSP, deliver remote access solutions for cloud-based storage. Foldr has developed a platform that acts as a gateway between servers, cloud services, and devices such as computers, tablets and smartphones.
Unlike other platforms, Foldr's innovative program can be integrated into an existing virtual platform, alongside network shares and cloud services to thousands of users in minutes – simultaneously requiring no modifications to the current network.
Another resident of BBSP is Cubik Innovation (CI), a company that designs and manufactures electronic products for a range of industries. CI recently developed a connection unit to sit within line marking machines used in stadiums and football clubs.
This unit acts as a connection point for the various components of the system – such as the battery, pump, charger and trigger. The unit also holds the protection fuses – so if an unexpected mechanical fault occurs, the unit isolates the power to the system, preventing irreparable damage and improving the safety for the user.
Key companies: Foldr, Cubik Innovation, Unify Communications.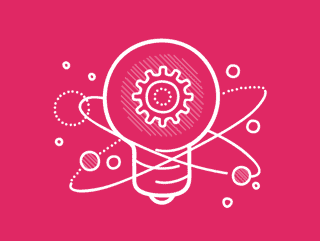 6. Bristol Robotics Laboratory
Location: Bristol
Known for: Bristol Robotics Laboratory (BRL) is the most comprehensive technology innovation centre for robotics research in the UK. Its primary objective is to understand the science, engineering and role of robots and embedded intelligence – particularly the technological uncertainties regarding adaptive robotics.
An ongoing collaborative R&D project at BRL is the study of the consequences of a stroke, including the essential part of regaining basic hand movements – such as pinching or grasping an object.
BRL has developed a parametrically designed exoskeleton. This comprises of a four-bar mechanism for supporting the opposition movement of the thumb. This one-of-a-kind exoskeleton is based upon the average human hand, and can be customised and adapted within a CAD environment.
Assessments of the exoskeleton on healthy subjects, and those affected by a stroke, have produced promising results. The device is comfortable, with natural grasping motions enabling subjects to perform a range of hand movements and complete a variety of tasks. Through further development, BRL intend to make domestic exoskeletons a viable option, thereby changing the day-to-day lives of stroke victims.
Key companies: Dronex, Perceptual Robotics, Walk to Beat.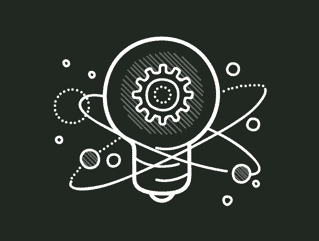 7. Hethel Engineering Centre
Location: Norwich
Known for: The Hethel Engineering Centre (HEC) is an industrial hub dedicated to supporting the growth and success of high performance engineering and manufacturing companies throughout the East Anglia region.
Metal protection developer, Oxifree UK, provide asset preservation and innovative, cost-effective solutions to corrosion. McVitie's Cake Factory approached Oxifree to trial a coating of their product Oxifree TM 198 on a number of bearings that suffered from water ingress, due to high-pressure washing. It was uncertain whether this would be effective, but the task was assigned to see if Oxifree's products would be suitable for future use across further UK sites.
To ensure they were protected, and to prevent any further cases of water ingress for ten years, a 4mm coat was applied to each bearing. This coating was deemed a great success because bearings usually have to be replaced every two years. The innovative application of this technology has great potential to create cost savings across multiple group sites.
Key companies: Oxifree UK, Corum Technology, Recoil Engineering.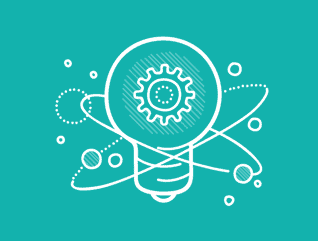 8. Exeter Innovation Centre
Location: Exeter
Known for: Situated in one of the UK's leading research universities, Exeter Innovation Centre (EIC) provides office and laboratory solutions for science, technology and research based business.
A company that has operated out of EIC is AI Energy Solutions (AIES), which produces bespoke engineering packages for the oil and gas industry. Part of the Arabian Industries Group, AI Energy Solutions perform R&D that delivers first-rate solutions to technological uncertainties within the oil and gas industry.
In the oil industry, nutshell filters are used for the removal of fine oil droplets and solids from polluted water streams. AIES developed the AIES Nutshell Filter, which serves as a tertiary treatment to reduce oil and solids concentration to minimal levels, meeting disposal requirements.
The AIES Nutshell Filter acts as a downflow filter, resulting in dirty backwash water exiting out the bottom of the vessel through the backwash line. This has resulted in highly efficient oil and solids removal, minimal backwash water volumes and significantly reduced operating and maintenance costs.
Key companies: AI Energy Solutions, Route Shoot, Rezcomm.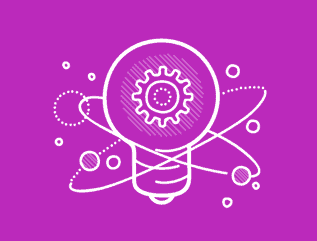 9. Ocean Village Innovation Centre
Location: Southampton
Known for: Managed by Oxford Innovation, which started Europe's first innovation centre, Ocean Village Innovation Centre (OVIC) provides office space for dynamic, pioneering companies.
Founded in 2015, Popcorn Learning Media (PLM) resides at OVIC – and its recent activities revolve around its ambition to revolutionise the world of education. PLM provide consultancy services, digital courses, qualifications and training.
PLM has recently worked alongside the National Health Service, delivering innovative results such as succinct animated videos that examine various aspects of social media. This approach was tailored to the NHS's requirements, which wanted to make sure its employees used social media in conjunction with its guidelines.
The videos were complemented with magazine-style guides to cater to people who prefer to read.
PLM additionally produced a range of posters and digital materials to be used when marketing the course. This would build intrigue whilst also maintaining consistency between offline and online courses.
Key companies: Popcorn, MarineSpace.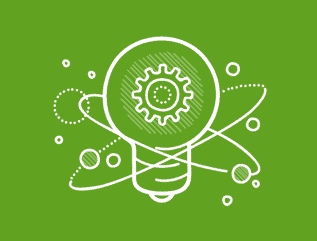 10. University of Southampton Science Park
Location: Southampton
Known for: University of Southampton Science Park (USSP) aims to be one of the top university-linked science and innovation campuses in the UK. It focuses on developing its scientific ethos through the expansion and growth of high-quality technology companies.
An occupant at USSP is Fibercore, a business specialising in the production of unique optical fibre products. These are used throughout a diverse range of industries. Fibercore work closely with its clients to find the best solution to overcome their technological uncertainties.
Fibercore's products are commonly used throughout the telecoms industry, with it designing bespoke fibres to give manufacturers a competitive advantage. Fibercore has developed an erbium doped C-band fibre, offering exceptional performance, alongside an L-band erbium doped fibre with high absorption. These are tailored for small package size Raman amplifier depolarizers.
With its fibres often being used in harsh environments, Fibercore has developed unique coatings to accommodate for a wide temperature range, and to cope with a variety of chemical environments. Fibercore's scientific research has also resulted in the adjustment of the glass chemistry to tackle surroundings with hydrogen or radiation.
Key companies: Fibercore, Multiple Access Communications Ltd.
Other UK science parks
Although the above covers a wide range of companies and science parks operating within the south of the UK, this list is far from exhaustive. If you represent a science park, innovation centre, tech incubator, or a company operating within one, please do get in touch with your successes and we will include them too.
Science park funding and R&D tax credits
Businesses performing genuine R&D can qualify for the UK government's R&D tax credit incentive. But at ForrestBrown, we have found that the main reason why companies do not make a claim is due to a lack of awareness of the incentive.
Companies operating out of science parks are, by their nature, more likely than average to be conducting research and development. They are also more likely to be aware of R&D tax credits – and may have even claimed them in the past.
ForrestBrown specialises in optimising R&D claims, ensuring that our clients receive the appropriate amount of money to reinvest in R&D and expert staffing. Optimising your claim is the best way to ensure that you gain the most support for your R&D projects.
R&D tax credits and grant funding
If your company has received state funding, this may reduce the value of a future R&D tax credit claim. If you are considering a request for grant funding, we advise that you get in touch with us before you apply. You can read more on some of the issues encountered by science park tenants in relation to R&D and how to avoid them.
With our extensive knowledge and expertise of the UK's R&D tax landscape, we offer bespoke advice to help you decide on the best course of action for your business – whether this is the immediate benefit of grant funding, the retrospective payment of R&D tax credits, or a combination of the two.
Find out how we can help
Our robust process to optimise claims has resulted in millions of pounds of R&D tax credits being awarded to our clients. To find out more, contact us or call our team of qualified tax advisers on 0117 926 9022 for further information.