The survey suggests that more UK businesses are investing in innovation now than they were at the turn of the decade, and I am inclined to agree.
I have always considered myself incredibly privileged to work with so many genuinely innovative businesses and talented innovators and inventors since I set up ForrestBrown nearly three years ago.  Privileged because I have the opportunity to glimpse into the future as I see and hear about new ideas, processes and products. I have always viewed the availability of the research and development (R&D) tax credit scheme to UK businesses as a very positive tax incentive, one that in my opinion undoubtedly encourages them to continue to push their boundaries and even disrupt their market place.
It was therefore reassuring that only a few minor announcements relating to the R&D tax credit scheme were made in the Chancellor's 2016 Budget last month.  Reassuring as it's a sign the Government and HM Revenue & Customs' are happy that this scheme is achieving what it intended to do: stimulate growth in the UK economy by encouraging innovation.
That is certainly backed up by other noises we hear from the upper echelons. In a report published in October 2015, David Gauke – the Financial Secretary to the Treasury – proclaimed his delight in learning that there had been a 19% increase in small and medium-sized businesses (SMEs) accessing the scheme in 2013-14: 15,000 firms claiming £800 million. The report itself was focused on how the promotion, design and support infrastructure of the R&D tax credit scheme could be improved.
I was particularly pleased to see the publication of the Government's Business Tax Road Map alongside March's Budget. In it the Government made clear their commitment to use the tax system to support the nation's SMEs as they grow, recognising them as the backbone of the economy.
R&D tax credits are an important part of this jigsaw for innovative SMEs, and of course something we at ForrestBrown have a special interest in. At the time of writing we are approaching advising on our 1,000th claim, and being so close to the innovative companies who qualify, we can witness first-hand the difference this government support makes.
When I meet with entrepreneurs I often have to explain why the R&D tax credit scheme exists, particularly when I am confronted with 'that all sounds too good to be true, Simon'. But it's simple really. By allowing innovative businesses to benefit from a reduction in their corporation tax bill or to claim a cash credit in exchange for surrendering their losses to HM Revenue & Customs, many businesses are able to accelerate their new product development, expand their team with highly-skilled staff and new operations, open new offices or facilities – all as a direct result.
It should also not go unnoticed that the Government has something to gain too.  A 2015 working paper from HMRC evaluating the R&D tax credit scheme found that for each £1 of tax foregone as a result of an R&D tax credit claim, between £1.53 and £2.35 of R&D expenditure is stimulated. It really is a good news story all round.
So, has the Government created a healthy, vibrant business ecosystem in which innovative companies have great opportunity to thrive?  Well, I think so. And I see ForrestBrown as a positive part of that ecosystem, on hand to advise companies as they grow and help them make the most of the government support that is available. A key point of differentiation for us is the quality of our tax team. The service we offer is built around a large team of qualified tax professionals – this is not the norm when it comes to R&D tax credit service providers. This quality is reflected by our second nomination as best independent tax consultancy in two years at Tolley's Taxation Awards 2016.
So with all the signals from Government indicating that they will support small business for the foreseeable future, we urge SMEs to continue innovating and make full use of all the incentives available when doing so.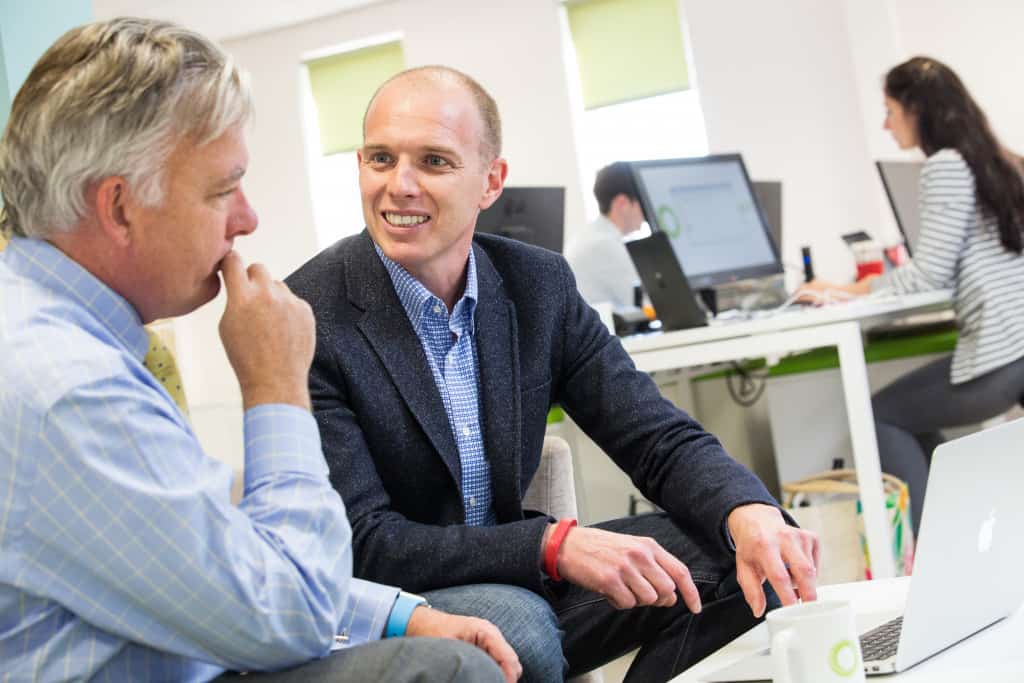 Simon Brown, Managing Director, ForrestBrown