ForrestBrown took their place among the night's winners at the inaugural Bristol Life Awards in April 2017. Over 600 people gathered to celebrate the best of Bristol in a grand marquee at the Lloyds Amphitheatre on the Waterfront.
The winners included familiar faces on the Bristol scene such as the Michelin-starred Casa Mia, Pieminister and Upfest; and other businesses that are quickly making a name for themselves like Bristol Nordic Walking, Flamingo Chicks and Bristol Energy.
Financial Firm winners
In a fiercely contested Legal and Financial category, packed with many impressive businesses including Bristol heavy-weight Hargreaves Lansdown and KPMG, we came out top.
"A bespoke, clever company…"
Summing up, the judges had this to say about us:
It's doing something different and supporting local and increasingly national businesses. A bespoke, clever company that is continuing to develop its offering and grow rapidly.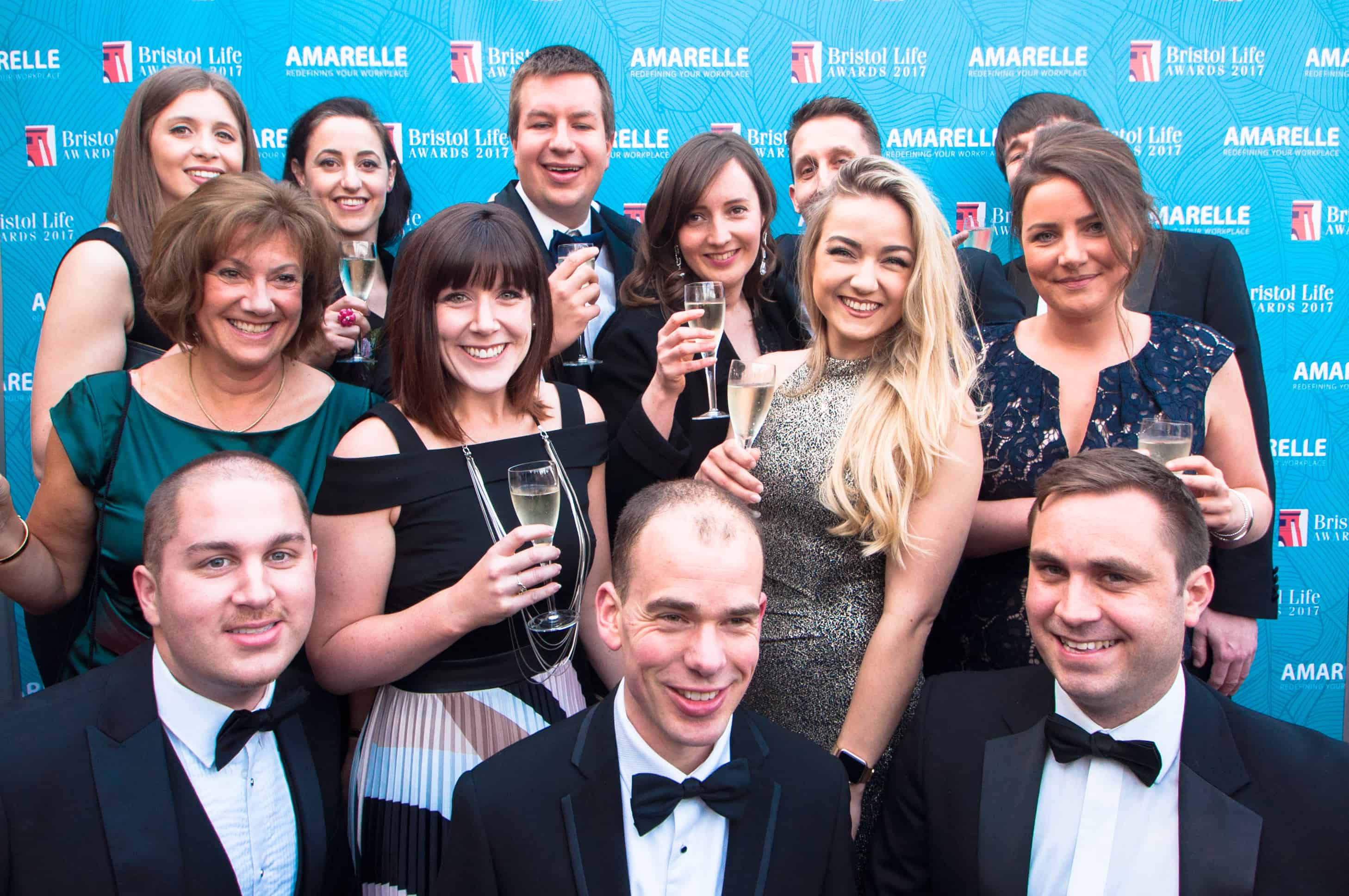 The team (including the 20 who came to the awards) are proud of our Bristol heritage. It feels extra special helping the wonderfully innovative businesses right on our doorstep, as well as all the ones further afield.
In the last year, we have grown to nearly 50 employees, delivered more than £50 million for our innovative clients in 2016 and now help over 100 businesses a month.
Our founder and managing director, Simon Brown, was delighted to be collecting another accolade, having won several prestigious local and national awards since 2013:
To win the prize for best Financial firm is fantastic. It is really satisfying to have established ourselves so positively within the Bristol community, as well as in the wider taxation sector nationally. A huge congratulations to my whole team and a big thank you to all of our clients and partners!

Simon Brown, Founder and Managing Director, ForrestBrown