In truth the move had become a necessity, with our growth over the past few years leading the ForrestBrown team to take over almost every spare inch across the three floors of our previous premises. We were literally bursting at the seams!
But now, with 3,500 square feet of bespoke space – designed by Utopia – we can comfortably house the 20-plus complement of staff we will have by the end of the summer. And with room for the inevitable further growth!
The office itself is open plan, with generously proportioned workstations and plenty of breakout spaces. We have been very particular in retaining our values, identity and workplace atmosphere. These are purposefully more in tune with the innovative and creative companies we serve than with the typical tax consultancy you may imagine.
The team are encouraged to make use of the sofas, tables and chairs, or perch on stools in the kitchen/diner if they are having an informal meeting or need some space to make a phone call. We have a bank of meeting rooms for more private discussions. There is also an impressive 15-foot dining table for communal dining. We like to think we have all bases covered in providing a creative, dynamic and professional space in which the company and its employees can thrive.
Located on Whiteladies Road in Clifton, Bristol, we are a stone's throw from an abundance of cafes, shops and restaurants, making it a pleasant place to pop out for lunch or to meet clients locally. We are connected to Temple Meads via Clifton Down Train Station, and with the city centre down the road, and Filton and the motorways of north Bristol up the road, we are well connected to Bristol and beyond.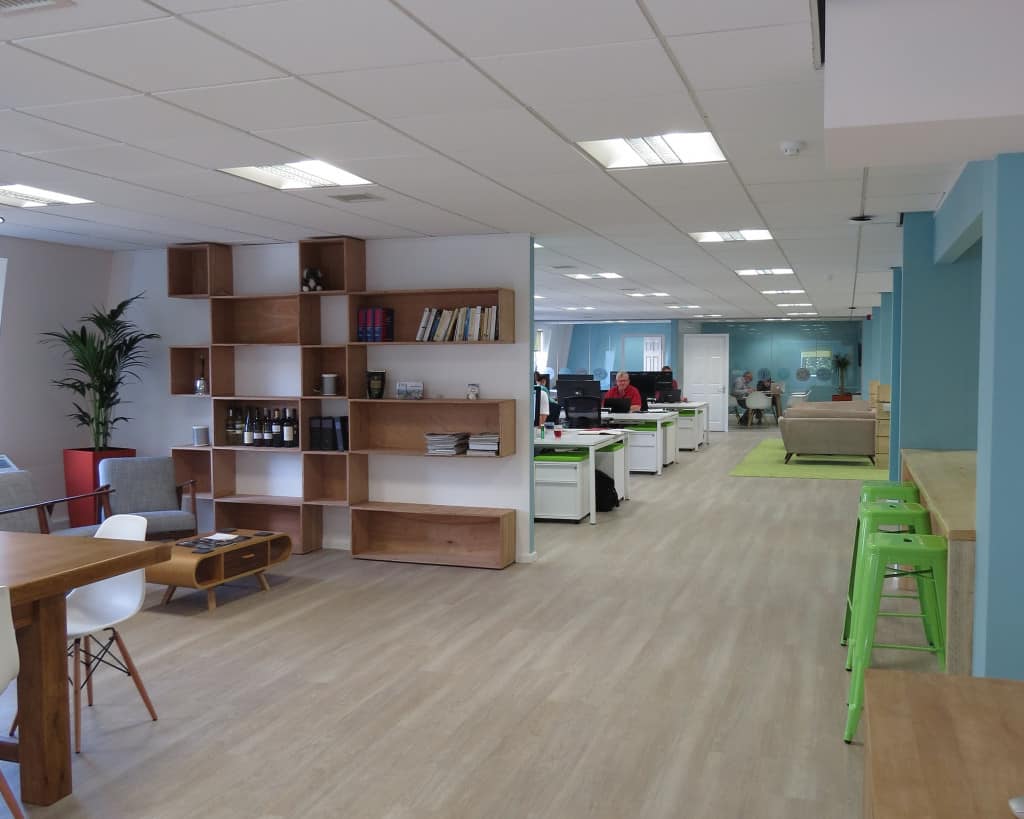 Bristol is of course the European Green Capital of 2015, and with the increasing numbers of staff choosing to cycle into the office we have taken care to provide staff with a shower and changing rooms so they have the freedom to walk, jog or cycle into work: positives for the environment and employee well-being.
On Thursday the Bristol Post will be judging its Annual Business Awards. We are excited to have been shortlisted for the Start Up of the Year. Whether or not we win, this fantastic new office space is a great testament to our remarkable growth.