We are over the moon to announce that Lisa-Marie Smith, one of our directors, was last night recognised as Taxation's Rising Star at the Taxation Awards 2017.
The Taxation Awards are widely considered one of the most prestigious awards in our industry: picture, if you will, the Oscars of the tax world! The Rising Star award is given to an individual who, while not yet at the height of their career, is rapidly making a name for themselves in the tax world. Lisa-Marie fought off stiff competition from luminaries at MHA MacIntyre Hudson, Menzies LLP and Maurice Turnor Gardner LLP.
Last night was particularly special for Lisa-Marie: not only did she win this very well-deserved accolade, but did so on her 30th birthday! What a brilliant way to celebrate the end of a very successful decade.
Lisa-Marie's influence on ForrestBrown
Lisa-Marie has gone from strength-to-strength. She left a solid career in corporate tax to join ForrestBrown – then an unknown start-up. She helped Simon Brown, our managing director and founder, to build the business from scratch: a firm that today is almost 50-strong and advising 100 innovative businesses each month.
And in that time, Lisa-Marie has worked her way up from tax consultant to director. We showcased her long list of accomplishments in our previous blog, Lisa-Marie Smith shortlisted for "Rising Star" award.
Mark Mason, serial entrepreneur and ForrestBrown's executive chairman, summarises Lisa's journey at ForrestBrown to date:
Lisa-Marie is undoubtedly the pacesetter of the business, within Simon's framework. She showed an ability to spot a good business opportunity in coming on board with Simon's project, and backed herself to succeed. She has continued in the same spirit throughout her career at ForrestBrown.

Mark Mason, ForrestBrown Executive Chairman
A hugely positive effect on others
For anyone who has had the pleasure of meeting Lisa-Marie, it's not an encounter you are likely to forget – her energy is contagious. The ForrestBrown team have rallied for Lisa-Marie, and she is the first to acknowledge that this award is not just a personal one: it represents a real team effort. Tax manager Emily Williams, explains the kind of impact Lisa-Marie has had on the team:
Lisa-Marie is incredibly enthusiastic and motivated, which can't help but to rub off on you! I've learned from Lisa-Marie how to work more efficiently, with a real focus on getting things done. She takes a genuine interest in what motivates people and is very generous, taking time to support me in my professional development.

Emily Williams, ForrestBrown Tax Manager
ForrestBrown's second taxation award in two years
Simon Brown, the driving force behind ForrestBrown, is Lisa's chief supporter.
Congratulations Lisa! To say I am delighted is an understatement. I truly believe that ForrestBrown would not be what it is today without Lisa-Marie. She told me on day one that she would never let me down, and she never has. To win our second Taxation Award in as many years, particularly as a specialist tax firm, is more than I could ever have hoped for.

Simon Brown, ForrestBrown Managing Director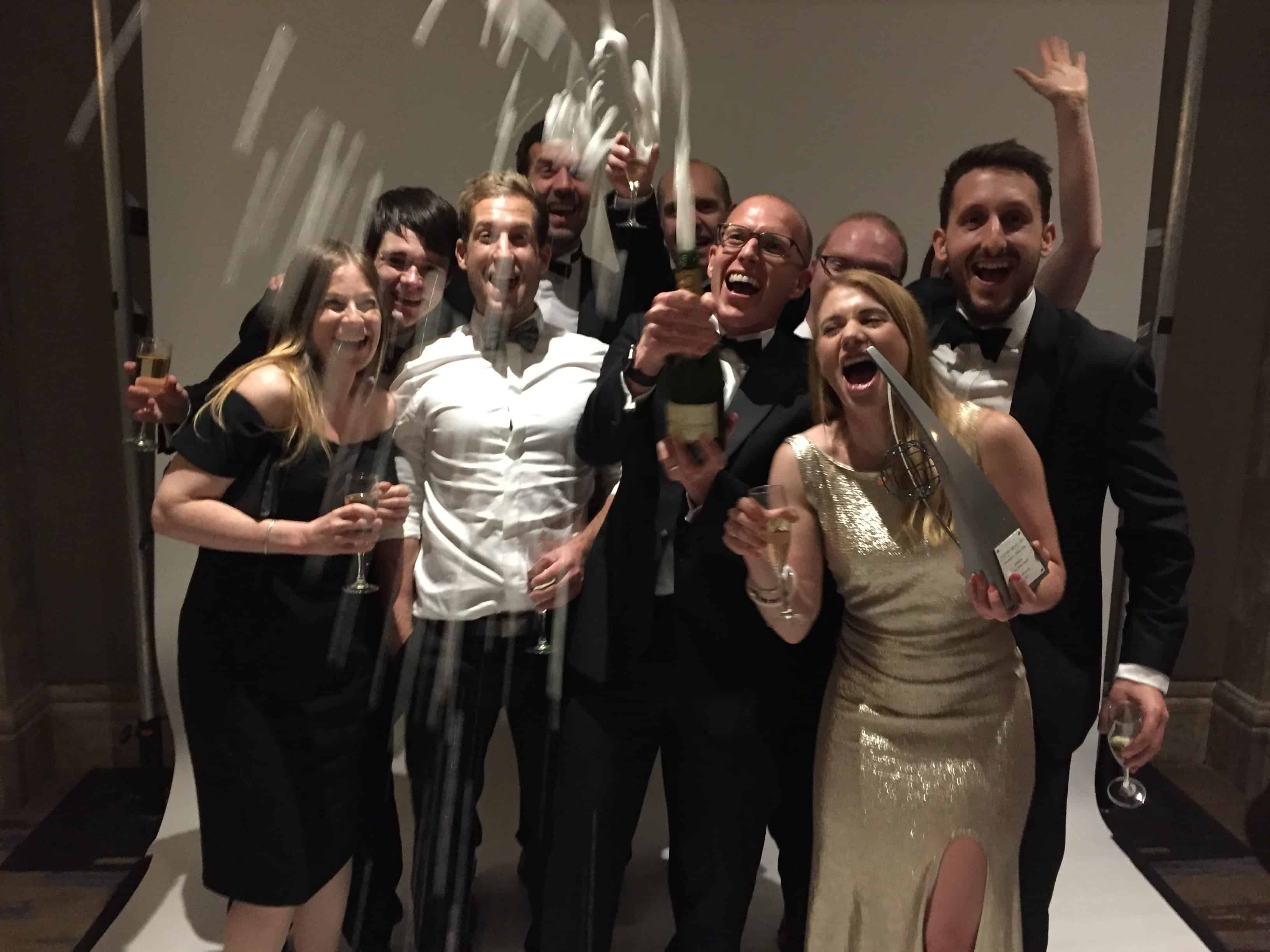 Lisa-Marie has always been our Rising Star, but now she has a trophy to prove it!
… and now we're off to rest our voices, and our heads, after cheering Lisa-Marie on at last night's awards!