I am delighted to announce that our director Lisa-Marie Smith has been shortlisted for the "Rising Star" award at the 2017 Taxation Awards.
Lisa-Marie was my first employee at ForrestBrown. She actually walked away from a solid career in corporate tax, aged just 26, to take a chance on an unknown start-up. She saw the opportunity to help innovative businesses grow and backed herself to run with it.
As a brand-new business back then, I desperately needed someone with the enthusiasm, tenacity and entrepreneurial spirit that she possessed. I remember her telling me "I won't let you down" – and she never has.
Since 2013, I have seen her develop professionally and personally. Through hard work, talent and determination she has grown with the company from tax manager, through senior tax manager to her current position of director.
In that time, she has learnt new skills, travelled the country educating innovative businesses about R&D tax credits and developed other members of our team – through mentoring and management.
One of her achievements that I'm most proud of is that she has firmly established herself as a thought leader in the digital sector. Last year alone, Lisa-Marie took part in more than 20 industry events, and had two articles published by The Drum. Just last month she authored another, Unlocking innovation budgets: How to tap into R&D tax incentives before it's too late.
I'm proud to say that clients and partners alike have a very high opinion of Lisa-Marie. Here is what some of them had to say:
Lisa-Marie has been wonderfully proactive with our business and has improved our bottom line significantly through her initiatives.

Sebastian Conran, CEO of Sebastian Conran Associates
I spend much of my life talking and meeting senior people in the digital industry. Without exception, all of those who have had dealings with Lisa-Marie have spoken highly of her and her company. In this ultra-cool world, Lisa-Marie is most certainly one to watch.

Phil Jones, Founder, Podge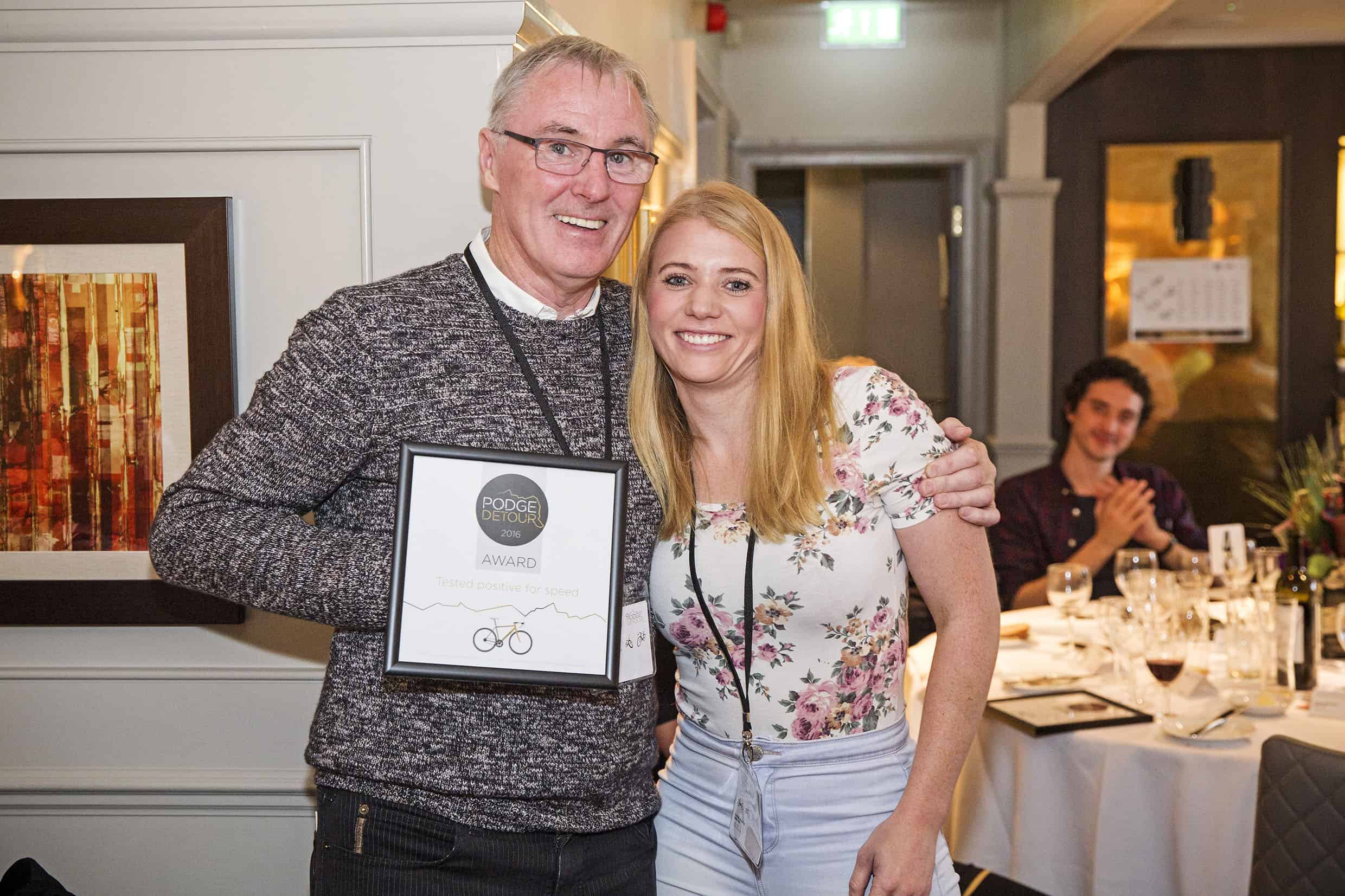 She is a credit to the profession and if there were more people like Lisa-Marie working in tax, the industry would be a better place.

Peter Hoole, co-founder of Cact.us
Trust me, there are many more.
I am sure you will all join me in congratulating Lisa-Marie, but this is very much a team effort. Without all the great team work along the way Lisa-Marie's story wouldn't have been as compelling and she is the first to acknowledge that.
I genuinely believe this business wouldn't be what it is today had Lisa-Marie not called me up and politely pestered me. With the restrictions of the corporate tax world lifted when she joined us, she has simply flourished and I've been incredibly proud to watch that happen.