We commissioned Management Today to undertake an in-depth survey of UK business leaders to discover their attitude towards innovation and research and development (R&D) tax credits. The revealing results are presented to you in this report, which is the first of its kind in nearly ten years.
Key findings:
Overwhelmingly, UK businesses value innovation and plan to innovate in the next three years.
Strong evidence shows there is a lack of understanding around R&D tax credits, particularly in terms of the definition and what qualifies.
The number of companies intending to claim R&D tax credits is set to double from 20% to 40%.
Companies who do claim R&D tax credits almost always report a positive impact, both in terms of their financial position and future innovation.
The importance of innovation to British business
Our report reveals business leaders' current attitudes to innovation and takes a look at the top areas targeted for development. Responses were collected from the length and breadth of the UK, coming from some of the most senior professionals within large organisations as well as SMEs, across a wide range of sectors.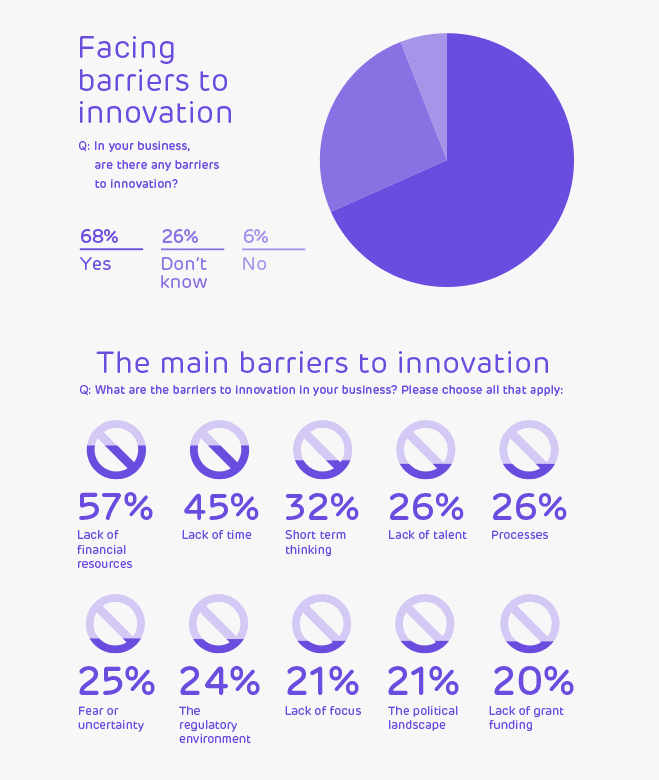 Understanding who is eligible to claim R&D tax credits
Only 1 in 5 companies confirmed they claimed R&D tax credits. This report drills down into the reasons why there is such a drop off between the number of companies who innovate and those who make a claim. It also explores the confusion surrounding the definition of R&D and the value of R&D tax credits.
The surprising impact of R&D tax credits
Companies who have claimed R&D tax credits share their experiences, telling us about the process and how, in many cases, they were surprised by the amounts they received. The vast majority of companies stated that R&D tax credits are an important part of the financial position of their business.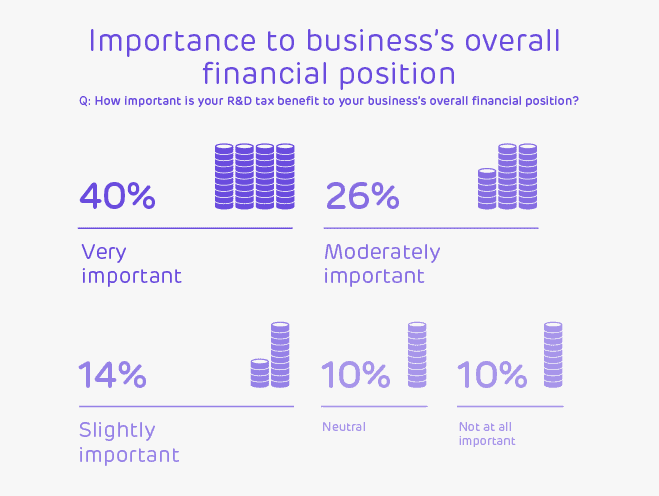 If understanding of R&D tax credits can be spread there is a real opportunity for businesses to overcome barriers to innovation. In doing so they can create a virtuous circle for themselves that facilitates further innovation and growth.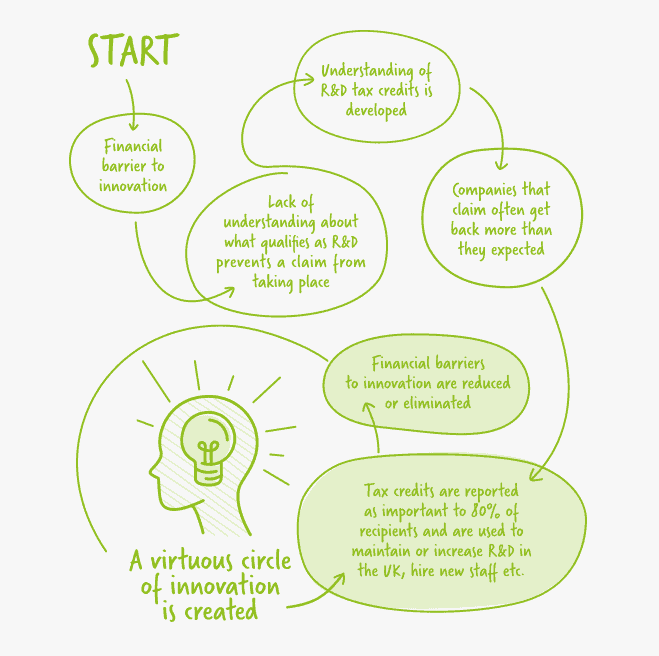 About ForrestBrown
ForrestBrown are a large, specialist team of Chartered Tax Advisers, working exclusively to help innovative businesses claim R&D tax credits in the UK. We are currently advising 100+ companies a month across all sectors and last year recovered more than £25 million for innovative UK companies. In 2016 we were judged the 'Best Independent Tax Consultancy' at the prestigious Taxation Awards.