The construction sector is changing. The Hackitt Report and subsequent "Building A Safer Future" Implementation plan, digitisation, BIM and off-site manufacturing are all influencing methods and approaches to new building.
Our thought-leadership event series, Changing the way we build, placed a changing sector under the microscope. Together with construction specialist law firm, Clarkslegal, we revealed how new regulation is driving significant opportunities and risks for construction businesses. We also examined the established source of funding that has been hiding in plain sight.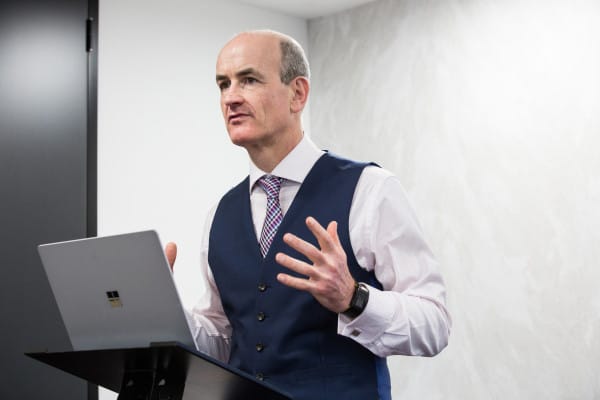 The golden thread in construction
The 'golden thread' identified in the Hackitt Report runs through three of the most important contemporary construction industry developments, namely: reform of The Building Regulations 2010; BIM, and the Construction Sector Deal.
Reform of The Building Regulations 2010
First on the agenda was the Hackitt Report. Dame Judith Hackitt's Review of Building Regulations and Fire Safety was commissioned in the aftermath of the Grenfell Tower tragedy. Its purpose was to examine the regulatory framework of construction design, build and maintenance. It focussed on the ongoing use of buildings, initially that of occupied high-rise (over 30m) buildings.
In her report, Dame Hackitt concluded that the existing regulatory framework was not fit for purpose and made a substantial number of recommendations – 53 in fact. One of these recommendations was for a 'golden thread of information' about buildings to be adopted – a 'digital-by-default' standard of record keeping during a building's lifecycle. She was referring to Building Information Modelling (BIM).
---
Buildings Information Modelling — The impact of BIM
BIM is the processes of collecting, modelling and exchanging information throughout the lifecycle of a built asset. The principle is not a new one. Other industries, aerospace for example, have had those sorts of processes in place for some time. The Hackitt report said that BIM would provide more standard digital record-keeping for the design and construction of buildings. It would also ensure information is maintained and updated throughout the period of the building's operation. Of the many benefits to this, enhanced safety would be foremost.
Following the government's 2011 mandate, BIM has been obligatory on centrally-procured public sector projects in the UK since 2016. As the sector has become familiar with BIM and its benefits, private sector uptake has also increased.
Five things to consider in your BIM contracts
As a specialist construction law firm, Clarkslegal is being asked more and more by clients, consultants and contractors to advise on the legal implications of BIM. They are typically asked:
How should BIM be incorporated into the contract?

What are the copyright issues that flow from BIM and how can they be addressed?

How can people protect themselves by limiting liability?

Which parties are responsible for the data at different stages?

Which parties are relying on the data – and are they entitled to do so?
---
Construction Sector Deal
The Construction Sector Deal is part of the government's Industrial Strategy. It paves the way for investment into, and development of, the construction sector. As part of it, government funds have been set aside for innovation in construction and money already awarded has gone into a diverse mix of projects. These range from: the use of off-site manufacture in housing developments; to AI in design and even new piling technologies.
R&D tax credits are explicitly named in the sector deal as the means to help construction firms fund projects making construction greener, safer, smarter and cheaper.
More and more fascinating changes are in store for the construction sector, especially as it seeks to solve some of its more persistent challenges.
---
What challenges does the construction industry face?
To prompt discussion, we started each of our events with a poll to identify the issues at the heart of the construction industry. The results speak for themselves:
Nearly half of companies attending (45%) said that the biggest threat to the industry's success in the next five years is ignorance of guidance. That is, 'Regulatory guidance not always being read, or being misunderstood and misinterpreted.' The industry's most significant challenge, according to our audience, is the skills gap. 60% said they lack the skilled technicians they need in order to succeed.
Funding the future of construction
R&D tax incentives can help to overcome these challenges. Firms can use R&D tax credits to fund projects by meeting the costs incurred. Established in 2000, R&D tax incentives are an established source of funding and are not dependent on EU funding in any way.
R&D tax credits shelter profit from tax or provide a cash credit. They are worth up to 27p in every £1 spent. The average claim value for an SME in 2020-21 was £53,663 and for a large company £225,298. The incentive can be claimed every year and for up to two years retrospectively.
Why does the government invest in R&D tax credits?
The government's aim is to encourage private sector investment in innovation. The reason for this is simple: for every £1 spent on R&D tax incentives, up to £2.35 in extra R&D investment by UK companies is stimulated.
This is because businesses often spend the benefit they receive on funding the next big push in their R&D work. This can involve hiring new skilled staff, expanding their premises, or investing in new machinery. The UK economy benefits from this increased productivity as a result. The Construction Sector Deal aims to increase total research and development (R&D) investment to 2.4% of GDP by 2027.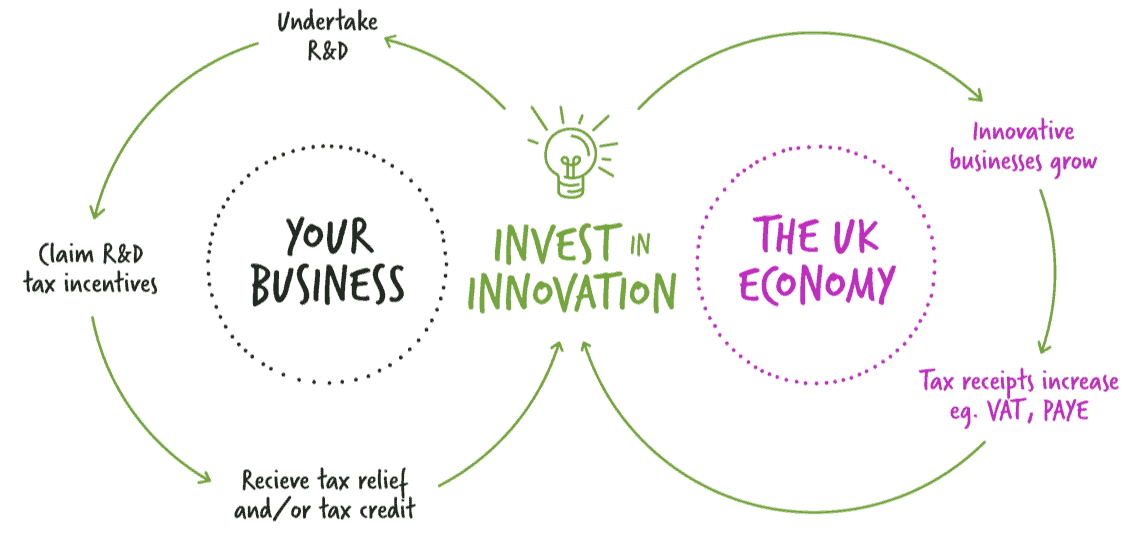 What counts as R&D?
In construction, R&D takes place in all different types of firms: structural-, civil– and electrical engineers; materials experts and suppliers; HVAC businesses; housing developers; architects; construction manufacturers and contractors.
The sector is also full of challenges and technical uncertainty that require inventive solutions. R&D activities usually relate to the innovative use of materials or overcoming bespoke problems on site. So, if you are experimenting with new or improved materials, processes or techniques – it's likely your business could benefit.
Look out for the following three indicators of R&D activity:
Project

R&D can occur within a particular construction project for a client. It can be an internal project as well.

Advance

Have you created a new or improved on an existing product, process or system?

Uncertainty

Anywhere there's a technological uncertainty, anywhere where there are people involved in problem-solving.
How do I know if my work counts as R&D?
You can begin to consider your work in terms of R&D if you:
have made an improvement to existing technology;
can provide examples of the iterative improvements made, problems faced, or technological dead-ends encountered;
have reached a point where all the underlying technological uncertainties have been resolved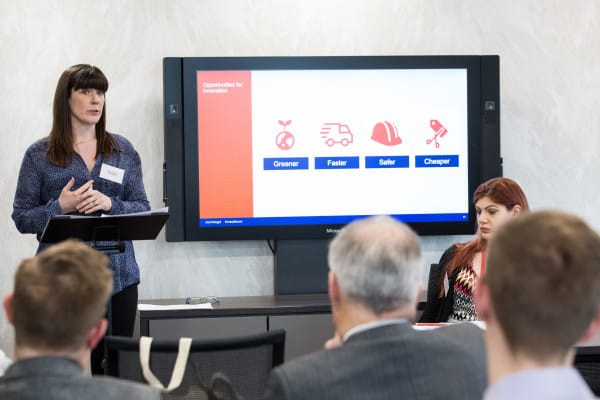 To help construction firms, ForrestBrown identified four opportunities for the construction industry; a way of thinking about whether or not their work might qualify. The advice was, if you're seeking an advance in one of the following categories, you're probably carrying out R&D that would qualify for R&D tax credits.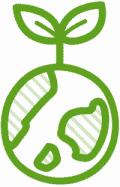 Opportunity 1: Greener
Have you been asked to deliver a project in a more energy-efficient way? The expectation and demand now is for better performing materials and buildings, built at a lower environmental cost, without risk of harm to wildlife or pollution of air or waterways. One civil engineer client of ForrestBrown repaired a 1970s weir close to wildlife conservation activities and this project was full of R&D.

Opportunity 2: Faster
Are you tasked with building faster than ever before? Perhaps you've had to pivot to meet additional scope after the project has begun. One ForrestBrown client was able to offsite manufacture a curved concrete structure and then assemble in situ to save time and money (rather than wait for various cement segments to 'go off,' before progressing). This was significant R&D.

Opportunity 3: Safer
Are you trying to improve safety standards? Whether it's to meet new health and safety requirements or your own guarding against injury on site. There's a lot of R&D in safety, during both a building's construction and occupied phases. One ForrestBrown client claimed R&D tax credits for their class 0 fire-retardant paint for doors. The paint was safe but also needed to maintain the correct aesthetic and meet stringent regulatory standards.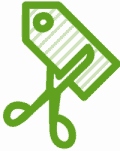 Opportunity 4: Cheaper
Are you trying to build more cheaply? This might include efficiencies of scale like offsite manufacturing of fully- or part-assembled components. You might be exploring different materials for improved cost or minimising disruption to other infrastructure. ForrestBrown has a structural engineering client who developed new ways of directional drilling to avoid the closure of key roads. This was R&D.
Construction digital transformation
Construction's digital transformation is already underway. That's evident in the rise of BIM and the data that BIM creates. BIM processes – generating developed digital designs and associated non-graphical information – are critical for other construction processes such as offsite manufacture. Data from drone, robotic, and LIDAR surveys on site can be fed into BIM models and used to help develop designs taking account of site constraints and also verify construction progress.
R&D is not limited to digital transformation technology like this but there is a big R&D opportunity in these sorts of digital solutions. This view was supported by our audience, who saw digital technology as the #1 opportunity for the construction industry (56%).
Find out more about Digital Transformation and R&D.
Digital construction technology
The use of artificial intelligence (AI) in construction is limited but is increasing. A number of solutions are being developed to: produce costs estimates, develop programmes, rationalising and forecasting activity sequences, auto-generate initial designs based on site constraints and initial requirements e.g. occupation density and specific room requirements.
Where once teams of people might have performed row-by-row inspection for maintenance, now this has taken to the skies. Drones fitted with precision instruments are being deployed to monitor and survey from above.
Construction is obviously incredibly labour intensive, with concern regarding a shrinking labour force and growing skills gap within the construction industry. Portable robotic arms can be brought on site to perform almost any repetitive physical activity, whether laying bricks, setting out and tying rebar, or moving materials. Rovers can now carry out site inspections, to check welds for defects or compare construction progress with designs.
Perhaps more than any other new technology, BIM – and the technological developments that rely on and feed into the data created by BIM processes – is really beginning to take off. A common question we receive is, 'Does BIM count as R&D?'
The answer is that BIM does not qualify in and of itself. Typically, there are a few BIM software packages that are ready to use straight out of the box.BIM is, however, a reliable indicator that R&D may be taking place. The 'data exhaust' created by BIM is often used to create something genuinely new, improved or better.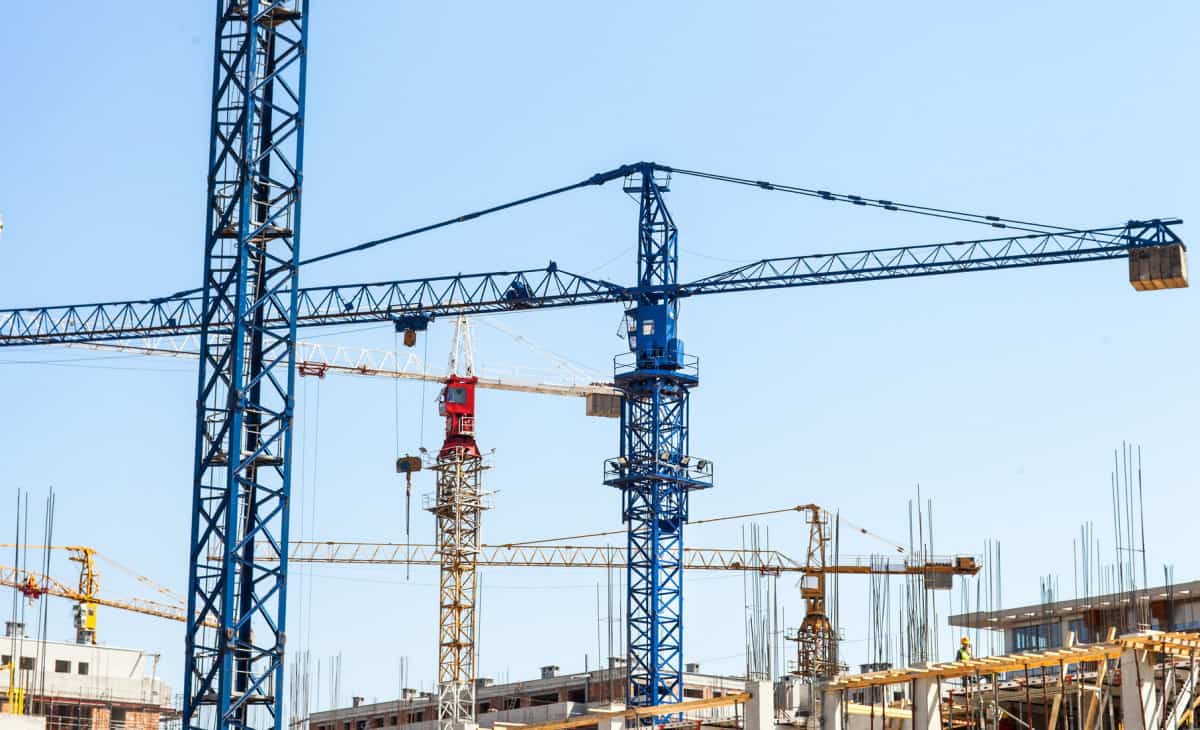 Find out about our R&D tax credit services for construction industry