From using your mobile phone to check-in at the airport, to a key card opening your hotel room, TravelTech companies are striving to make travelling frictionless. So, what is powering these technological innovations? It is many of the usual suspects when it comes to R&D: big data, mobile technology and the Internet of Things among others.
A range of technological challenges are being overcome by TravelTech companies in the UK, with various organisations performing exciting research and development (R&D). Many of these companies are likely to qualify for the UK government's R&D tax credits incentive – an initiative devised to encourage innovation within the UK.
ForrestBrown specialises in optimising these claims for companies performing genuine R&D. Several types of expenditure can qualify, including staff costs, materials, software and utilities. The money recuperated is highly valuable for SMEs, enabling further investment in developing TravelTech.
The types of R&D currently being performed within the TravelTech sector include:
Using big data to scan for competitive flight prices.
Developing apps that help tourists navigate their way around new cities.
Integrating technology with hotels to improve operations and customer service.
Creating VR experiences in cities around the world.
So whilst Airbnb has transformed how we book our accommodation and Uber has shaken up the world of transport, we've taken a look at some of the innovative companies developing travel and tourism technology and transforming how we see the world.
---
TravelTech Market
Tech labs up and down the country are accommodating companies that are performing TravelTech R&D. One of these is London & Partners, who have set up the TravelTech Lab. This is a creative space designed to nurture travel start-ups performing R&D in the industry.
Other workspaces and travel labs, such as The Trampery, act as a tech-savvy environment, facilitating the growth of small companies. By providing a creative, collaborative environment, these hubs nurture technological advancement.
Although advances and technological developments in travel and tourism are being made, there are still many challenges and uncertainties that need to be overcome. The use of APIs (application programming interface) is an integral part of TravelTech – particularly for price comparison sites. However, APIs are not often openly accessible to TravelTech start-ups, meaning the information and data they receive is limited.
Connectivity in TravelTech
The Internet of Things (IoT) is the linking of everyday devices to the internet. And whilst homeowners are beginning to introduce the IoT into their homes (e.g. Samsung's smartfridge), it is also presenting new opportunities in the TravelTech sector.
A company creating innovative TravelTech products is Bluesmart. Through combining modern technology with traditional luggage, they have developed a suitcase that possesses ground-breaking features.
The Bluesmart carry-on suitcase connects to the user's phone. Bluesmart is controlled through an app on a smartphone, allowing the user to lock and unlock the suitcase, weigh it, track its location and charge a phone. Powered by a global SIM card, this enables the suitcase to be tracked through GPS. This means no more hanging about at the airport, trying to find lost luggage!
Cloud technology and travel
The potential of a cloud passport was considered by Australia in 2015 – a prime example of technological developments in travel and tourism. The aim was to store passport information, such as the traveller's biometrics and personal details, in the cloud. This would enable document-free travel, significantly reducing passport and identity theft among other benefits.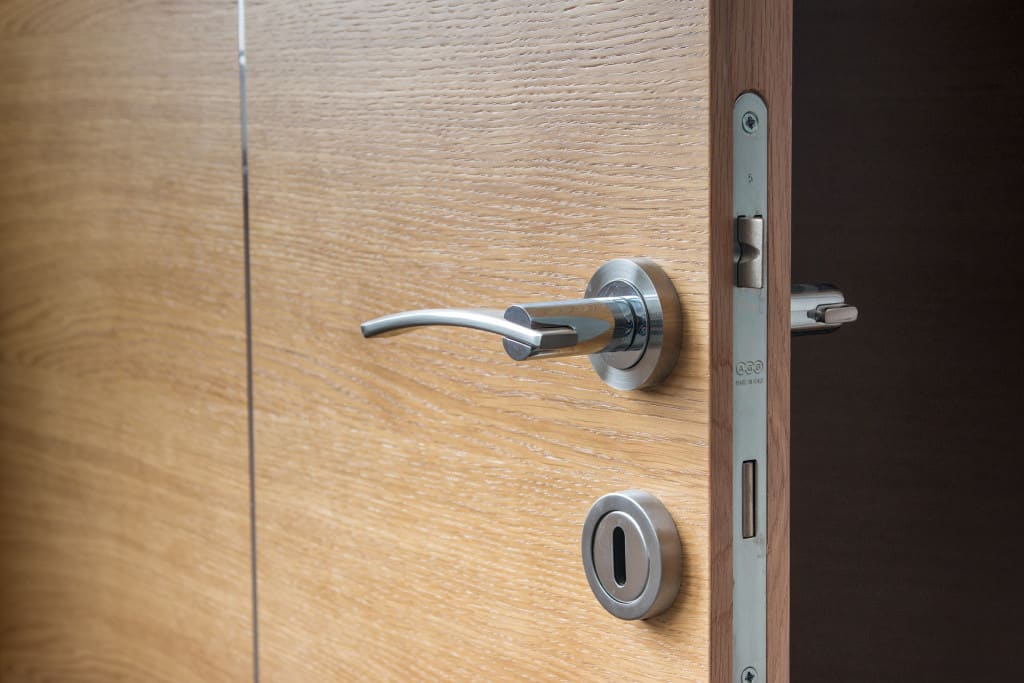 Connected hotels
The IoT is gaining momentum within the hospitality industry for a significant reason – convenience. Hotels revolve around making their guest's lives easier, and technology is designed to do the same.
The IoT has been applied to the hotel industry. Features such as guest automation, predictive maintenance, mobile engagement and location-based suggestions are all becoming increasingly common within hotels.
It is not uncommon to now experience automated guest rooms. Hotels such as Starwood Hotels & Resorts Worldwide have introduced an indoor lighting system that adjusts based on the amount of natural light in the room.
Alongside their indoor lighting system, Starwood Hotels & Resorts have also proceeded to implement a smartphone-based keyless room card. Utilising existing Bluetooth technology, they have created an innovative app that transforms a smartphone into a hotel room key.
The user simply downloads the SPG app, taps the smartphone on the door lock, which it communicates with via Bluetooth, and the door swings open. This means the guest spends less time checking-in and more time enjoying their stay.
Wearable technology in TravelTech
Smartwatches are now able to perform several functions and provide the user with the following:
Weather
Boarding passes
Gate locations
Reservation information
Samsung has collaborated with Spanish airline Iberia to design boarding passes that can be used through a smartwatch and other wearable technology.
The boarding pass is accessed through an app, which provides an electronic bar code that the user scans to get through airport checkpoints, allowing them to board their flight. This software also gives the user automatic updates such as gate locations and whether a flight has been delayed.
Despite the paper-free convenience that smartwatches provide for travellers, small screens and hefty price tags still pose as issues and challenges that need to be overcome – particularly when appealing to mainstream consumers.
Travel apps
Citymapper, a popular journey planner app, displays real-time information and routing updates every few minutes, displaying the fastest and easiest routes to a destination.
Citymapper accesses big data to make it as easy as possible for users to navigate their way around large cities such as London and New York. It displays London's real-time travel information by using Transport for London's data, which is deciphered and analysed through Citymapper's algorithm.
This same algorithm can be applied to any city that has open source, public transport data. This is a highly innovative use of technology, enabling users to instantly access travel information and reduce journey times. This trip app also injects a bit of humour into the user's commute by displaying the time it would take to arrive at their destination via jetpack.
Launched in February 2015, Detour is a travel app that offers 150 immersive audio walks across locations in 17 cities such as Central Park in New York, Whitehall in London and San Francisco's Chinatown. As an app that comes with a virtual tour guide, it guides the user through various districts of a city. The tour guide acts as a storyteller, creating a real life, location-based documentary.
What makes Detour stand out from other apps for travel is that it is aware of the user's location by using GPS and iBeacons, enabling it to provide relevant content. Detour's content also achieves a high level of realism and historical accuracy by collaborating with journalists and radio producers, creating the documentary effect.
The R&D invested in Detour offers a whole new way of creating interesting, informative and educational walks for tourists. By enabling travel technology to blend into the background of a city, the user no longer has to stare at their phone. The narrator simply guides them from place to place whilst providing a source of education.
Personalisation and travel
Travel companies are analysing customer trends and presenting them with bespoke, personal suggestions and recommendations. With access to large quantities of data, the TravelTech industry is creating holiday planner apps and services that reflect travellers' needs. By analysing this information, a trip planner app can, if the customer wants it to, accurately locate a vegan, budget -friendly restaurant.
Big data and TravelTech
Companies are using big data to set and predict prices for customers through recognising trends in the marketplace.
Big data is utilised in the databases of travel companies, with analytics tools enabling companies to track demographics and information – ensuring the best possible conversion rates. This allows them to monitor and hone in on travel trends and online searches. The travel industry is being transformed by analysing big data which is sourced from several locations, including:
Reservations
Itineraries
Accommodation
Inquiries
Transportation
Customer feedback
Predictive analytics platforms for travel
As an important part of forming a scientific sales process, predictive analytics platforms allow marketing teams to apply historical data to future trends and searches. The benefits of using predictive analytics platforms include their ability to:
Provide customers with real-time information.
Predict price trends.
Inform the customer of relevant products, services or deals.
A company at the forefront of applying predictive analytics platforms to the travel and tourism industry is bd4travel,. They help companies understand their customers' interests and intent in real-time. Their impressive client list includes companies such as Expedia and Berge & Meer.
Bd4travel's data management platform presents dashboards, reposts and alerts, providing instantly actionable insights. Bd4travel analyses consumer data and provides insightful user profiling based on tracking and location. This enables businesses to manage their customers' needs and provide recommendations in real-time – benefiting both the company and the customer.
Travel Republic, one of the UK's largest online travel agencies, uses the bd4travel personalisation platform to enhance their service, allowing them to treat each website visitor as an individual with specific requirements.
This is achieved through bd4travel generating detailed user profiles from each of Travel Republic's visitors – in real-time. Combined with AI (artificial intelligence) and machine-learning, bd4travel's self-learning algorithms predict the intents of the customer to recommend specific offers. This had a profound effect on Travel Republic's customer engagement and customer satisfaction.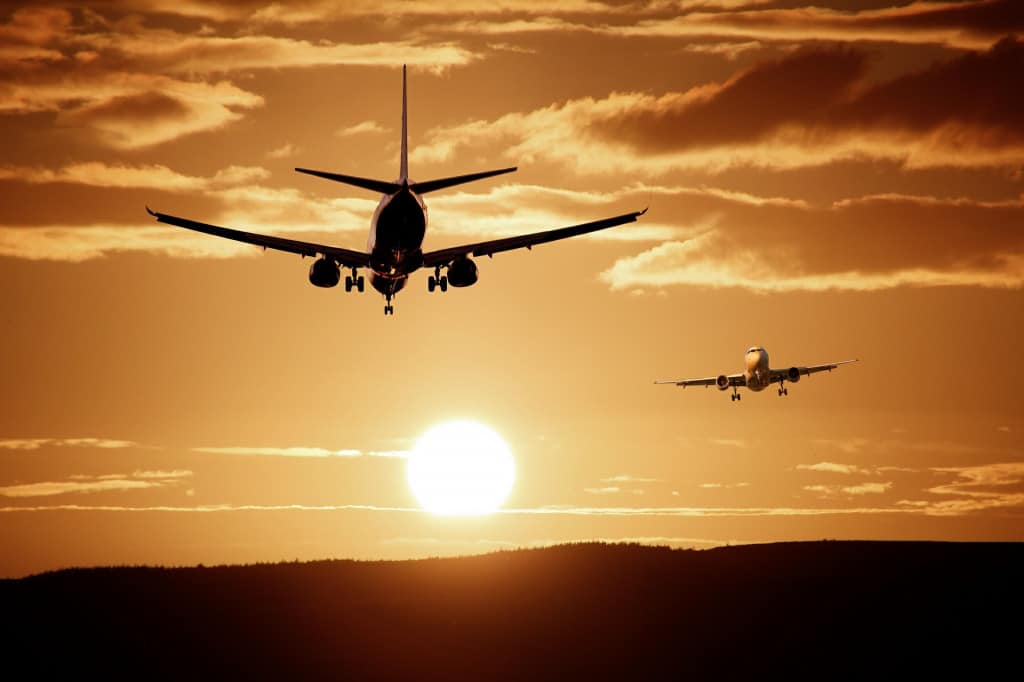 Flight price predictor
Through their analysis of big data, flight price tracker and predictor tools such as Skyscanner and Kayak show the price of airfares at various times. These sites allow users to set alerts and send email updates – an effective way of saving the user time and money. The Hopper app also notifies the user when to buy their flights at the lowest possible price – and with 95% accuracy!
These flight price tracker tools work through algorithms that collect and incorporate data from a range of airlines, hotels, holiday providers, etc. The algorithms, which are refined and developed through analysing the data of more than 100 million users each month, optimise flight travel search for a combination of speed and quality.
Flight price predictors attain their data from many sources including ITA, Amadeus, various airlines and online travel agents. And with these being self-learning algorithms, as they collect data, their forecasts will continuously improve in accuracy.
Artificial Intelligence and TravelTech
AI travel platforms are having a big influence on the world of tourism technology, providing companies with the opportunity to directly and visually connect with customers.
Machine learning
In the hotel industry, customer satisfaction is highly dependent on the level of service that a hotel can provide. Therefore, Hilton Hotel & Resorts recently developed Connie – an AI powered concierge robot for Hilton's hotels. Guests can ask Connie questions about local attractions, tourist destinations, restaurants, bars and the hotel.
Connie uses travel information provided by WayBlazer to offer personalised recommendations and suggestions to the customer. WayBlazer is a platform that allows users to search for travel packages and deals through its natural language platform, which understands the context and the user's intent.
Connie is also powered by Watson – an IBM supercomputer that combines AI and analytical software to answer questions. Watson processes information in a human-like way through combining: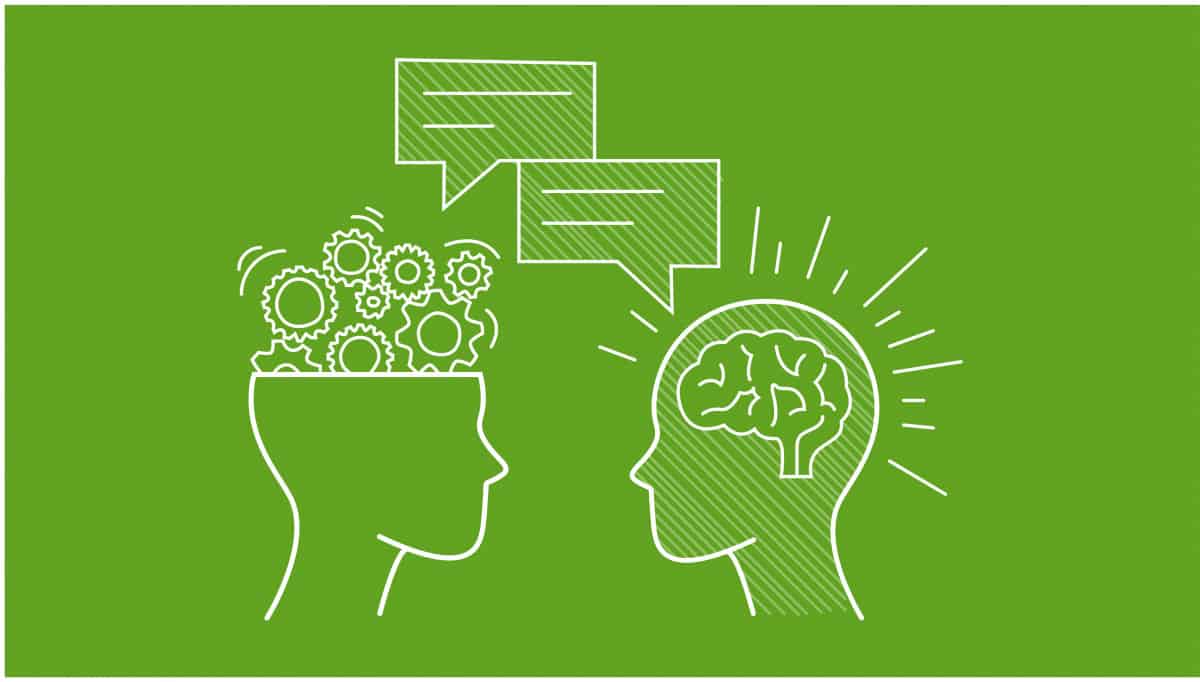 Chatbots – Look who's talking now
Natural language processing
Hypothesis generation and evaluation
Dynamic learning
Watson identifies specific information and continually creates hypothesis, narrowing in on the most accurate results, making informed, in-context decisions.
Travel chatbots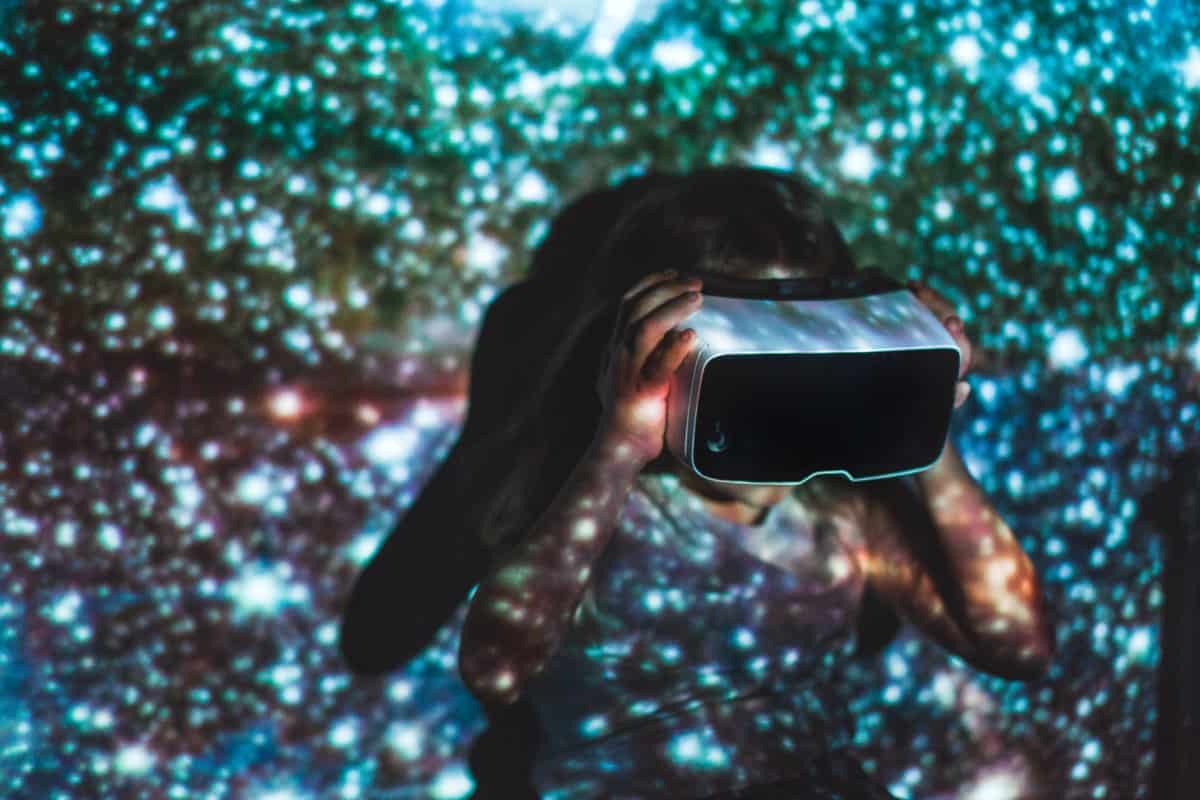 The exciting use of virtual reality technology in 2017
Chatbots are programmed to mimic human conversation and allow users to interact with them in a human-like way. And the use of chatbots is booming within the travel industry right now.
Copa Airlines have developed and implemented Ask Ana into their service – an online travel chatbot that allows customers to ask questions about their travel bookings.
The user types their question and receives a short, simple answer, alongside other related questions they may have. This is resulting in faster booking, instantaneous customer service and a more interactive travel search.
Lola (shorthand for longitude and latitude), a personalised chatbot developed by Paul English, a co-founder of Kayak, uses a conversation, chat-based interface. Acting as a travel adviser, it helps improve business travel to ensure an enjoyable and stress-free experience.
Lola operates by providing an on-demand service, connecting users to virtual travel agents who find and book flights, cars and hotels, thereby offering a premium level of care. This innovative use of travel chatbots is enabling companies to deliver instant customer service with effective, practical answers.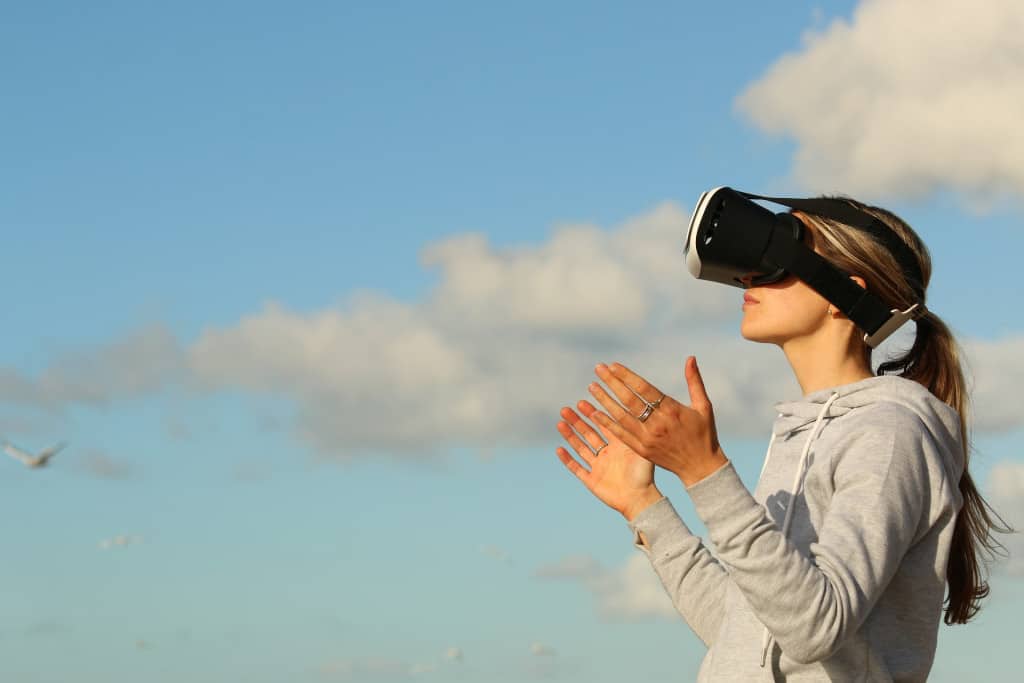 Virtual reality in TravelTech
Virtual Reality (VR) can transport people from their sofa in the UK to a tourist hotpot in Australia – and it is a fantastic marketing tool. This is giving potential customers an immersive view of their choice of location. Through becoming a powerful part of the decision-making process, customers are more likely to purchase a holiday as a direct result of their VR experience.
Virtual reality in the tourism industry
Travel company Thomas Cook are pioneering the use of VR in the travel industry through using immersive 360 VR films. Developed by VR app design and development company Visualise, these films included a variety of content, allowing customers to put on a headset and experience the Egyptian pyramids or visit Singapore.
After creating an in-store VR experience for its customers, over a three-month period Thomas Cook saw flights and hotel bookings increase in the UK and Germany, resulting in a 40% ROI. Alongside this, there was a 180% increase in bookings to New York, demonstrating just how persuasive and important VR can be to the travel industry.
VR app Timelooper, a member of the TravelTech Lab and partly created by London & Partners, is another prime example of VR being used in the TravelTech sector. With its ability to work through a headset or a smartphone, this time travel tourism app uses location-based technology and motion sensors, allowing users to watch key historical moments that occurred in their current location.
Users of Timelooper can watch events in London such as the Great Fire of London and the Blitz. The R&D invested in Timelooper included extensive historical research, a 360-degree shot of the location, the use of green screens to recreate the events with actors, then finalised with 3D modelling and an array of visual effects.
Augmented reality
An innovator of augmented reality travel is Ascape, an augmented reality app that offers 360 degree videos, virtual tours and content through a smartphone. Ascape is compatible with several VR headsets including Google Cardboard, Zeiss VR ONE, Homido and Fibrum, showing just how integrated and accessible this technology is becoming.
Ascape has been developed to use the software, sensors, compass and digital projectors that exist within the smartphone. Through combining these features, the user simply holds up their smartphone and Ascape displays virtual images on to real-life objects.
These augmented reality apps allow users to feel as though they are physically at their destination, and even experience unique activities such as a Star Wars parade at Disneyland, a trip to the Coca-Cola museum and learning how to wakeboard in New Zealand.
---
R&D tax credits and travel technology
The level of R&D being performed in the TravelTech industry is creating ground-breaking technology that is being used in a variety of ways.
At ForrestBrown, we specialise in maximising the claims for R&D tax credits. Our award-winning approach earned us 'best independent consultancy firm' at the prestigious 2016 Taxation Awards.
Our dedicated team of chartered tax advisers enable you to make the most of your claim, facilitating the growth and development of tech companies up and down the UK. For many SME's these are highly valuable, often being worth more than £50,000 and sometimes much more too.
Get rewarded for your TravelTech with R&D tax credits
If you are a company developing TravelTech, implementing it or using it in pioneering ways, contact ForrestBrown on 0117 926 9022. Our team will be happy to help you see if you are eligible for R&D tax credits. Or if you are already claiming, see if we can improve the quality and value of your R&D tax credit.