As the home of Joseph Swan's incandescent lightbulb, Stephenson's locomotive, and the Vickers tank factory, Newcastle's STEM sector has long been the envy of the world. And although the technology may have changed, Newcastle's standing hasn't.
For hundreds of years, Newcastle's entrepreneurial scene has had a high-powered motor at its heart, enabling it to thrive. Artificial corneas, handheld devices that diagnose illnesses in a split second, and a boundary-pushing engineering sector make it a dynamic destination for entrepreneurs of all stripes. And of course, the city's welcoming people and vibrant nightlife make this a home like no other for businesses.
North East tech sector in numbers
Thought London dominated the tech sector? Think again. 22 per cent of companies in the North East are classed as high growth businesses, compared to London's 20 per cent.
And the number of emerging digital tech businesses is ever-increasing: new start-ups focused on the tech sector have risen 39 per cent in four years. Nearly one in five new businesses started in Newcastle are digitally-minded, and the sector supports 20,000 jobs, according to Tech City UK.
It's an exciting time to be in the city. There is an active community of forward-thinking businesses, and talent and innovation at every turn.
Newcastle's success is helping improve the standing of the rest of the region, too. The growth in digital turnover between 2011 and 2015 has risen 101 per cent in nearby Sunderland, another major digital hub in the North East.
Who's who in Newcastle tech
Newcastle is home to a healthy mix of innovative tech companies of all shapes and sizes. It's not just early stage start-ups that are succeeding in Newcastle.
"We've got three levels of tech company," says Bob Paton, former boss of Accenture's Newcastle outpost and board member of Dynamo North East, a group of more than 140 businesses promoting the region's tech sector.
There are the large, established firms – the likes of HP, Sage, Accenture and Virgin Money. Sage established a firm base in the region in 1981 and haven't left since – they are now the largest UK-owned tech company in the FTSE 100.
There are the start-ups who crop up in great numbers – an average of 211 per year, according to Tech City UK figures.
Then there are the 'scaleup' firms, including Hedgehog Lab, interactive design agency Orange Bus, and games development company Ubisoft.
"The big challenge is where the next set of scaleups are going to come from," says Paton. "We'll only get them if we have the right support and the right amount of skilled, young people coming through."
A place to realise your potential
Newcastle is increasingly seen as a place where ambitious businesses can come to succeed, finding all the ingredients they need to realise their potential. With the support of the local start-up community, there's the strong sense that you can bring a business to the city and transform it into a high-growth, innovative company.
There are exciting new developments in the city that help make this possible. The recent introduction of a new co-working space: TusPark, is one example. A spinout from one of China's largest science and technology universities, it is the first such UK-China partnership. The former office block is already home to start-up investment firm Northstar Ventures and the local outpost of Barclays' Eagle Labs digital accelerator.
TusPark sits alongside a number of interesting co-working spaces and mini-hubs within the city. These include Hoults Yard, a corporate campus on the eastern outskirts of the city where established businesses sit alongside early-stage firms, and the Toffee Factory in the Ouseburn district.
The outlook has not always been so optimistic for Newcastle though. These recent developments are evidence of a city bouncing back strongly following a tough couple of years. Start-up accelerator, Ignite, pulled out of the region in 2015 in favour of London and Manchester, and the renowned co-working space Campus North is due to close its doors this year.
An ideal home for a Hedgehog
Newcastle is affordable for companies to set up shop in private offices. Hedgehog Lab, a technology consultancy founded in Newcastle with bases in London, Boston, Denmark and India, is based at a 10,000 square foot office in the heart of the city.
"We have that office, in a listed building, and we have a small box office that fits two people that costs 30 per cent of what it costs to rent the 10,000 square foot office in Newcastle," explains Sarat Pediredla, the company's CEO. "That margin we're saving is huge."
The average price for renting office space in the city is £24 per square foot, compared to London's £87.50 per square foot, according to real estate firm JLL
The friendly Geordie spirit
Co-ordination and collaboration within the Newcastle tech sector are core to its success. This is something that has improved following the founding of Newcastle Start-up Week.
"It's great when you can see it all come together and you can see a lot of people inspired by it," says Newcastle Start-up Week founder Paul Lancaster.
However, keeping the momentum going throughout the year can prove challenging for Newcastle's tech sector.
"It's boom and bust," he says. "It's a big event, with loads of enthusiasm, but as time goes on that enthusiasm fades for some people."
Lancaster believes that the warm, welcoming spirit that typifies the Geordie people extends to the tech sector – to some extent. "We talk a lot about what a friendly, collaborative place the North East is, and I think there's a lot of that, but it should be more collaborative," he says.
We talk a lot about what a friendly, collaborative place the North East is, and I think there's a lot of that, but it should be more collaborative

Paul Lancaster, Newcastle Start-up Week founder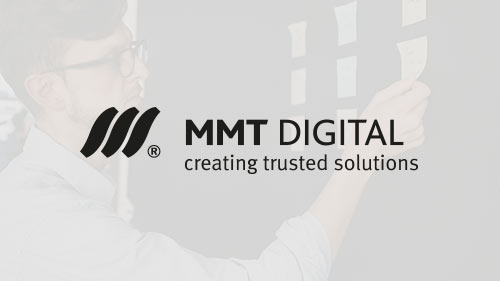 All digital companies should research R&D tax credits – the results are phenomenal
A warm welcome and easy-going lifestyle
Part of the attraction of Newcastle for businesses – and the kind of people who spark innovation within them – is the regional economy. The low cost of living and the high quality of lifestyle are benefits, as is the average wage that digital workers can earn here.
The average salary in 2016, collated by Tech City UK, was £50,000. Although shy of London's £62,000 average tech sector salary, it's better when taking into consideration living costs.
Newcastle is well-known as a party city, and buying pints here is cheaper than in the watering holes around London's Silicon Roundabout. There's also the fact that in a matter of minutes you can reach the hauntingly beautiful coastline of Tynemouth or North Shields. The sea fret and gentle breeze blowing off the North Sea helps Newcastle tech sector workers unwind after a hard day in the city.
Thanks to the region's Metro light rail system, getting out of the city is a doddle. Many people choose to buy houses on the coastline and commute in via public transport. But those who want to be in the heart of the action won't find themselves priced out: the average home in Newcastle costs just three times the average salary here.
Maintaining the talent pipeline
Part of the challenge with Newcastle's tech scene, as it is for the whole of the UK, is to ensure that there is fresh talent coming through the pipeline. Thankfully, the North East is well-served by a number of universities with strong academic pedigree. It's also home to Gateshead College, known for its technical expertise.
The talent pipeline has been extended to a younger age since September 2018 with the arrival of the North East Futures University Technical College. Located by the train station in the newly redeveloped Stephenson Quarter, the UTC aims to redress the skills shortage in the digital technology and health sciences sector.
The whole of the Stephenson Quarter is set to become an innovation district, giving a boost to an already vibrant area. The £50 million National Innovation Centre for Data will soon open its doors too, aiming to capitalise on the opportunities presented by the explosion in digital data.
"We've not got enough people in this region doing computer science," says Paton. "We need to double it, to treble it, because only when we have the buildup of young people coming through will we see not only the future staff for the Accentures and HPs of the world, but also the next entrepreneurs."
"We've strengthened what we've got," Paton explains, "but if we want to get ourselves to the next level, we've got to widen the base."
"Five or six years ago we kept it as a closely-guarded secret…One of the big success stories is people know we have a tech sector now.

Bob Paton, board member of Dynamo North East
Roadmap to regeneration: Newcastle R&D tax credits
It's no secret that the post-war nationwide decline in manufacturing hit Newcastle hard. However, some of the country's brightest sparks have emerged from the region. Green shoots of recovery can be stimulated further with the help of R&D tax credits, the government funding mechanism earmarked in the industrial strategy to breathe new life into the northern powerhouse and regions like the North-East. It is hoped that a new golden age for industrial science, technology, engineering and mathematics innovators can help innovative Newcastle businesses to grow.
Are you an ambitious Newcastle business?
Our team of chartered tax advisers have helped innovative Newcastle businesses from all sectors fuel their growth with valuable funding from R&D tax credits. Get in touch to find out how you too could be rewarded for your innovation.