ForrestBrown's people are what sets us apart. We pride ourselves on the quality of our team and how they come together to deliver the UK's leading R&D tax relief advice.
Alongside our full end-to-end R&D tax relief claim support, we can manage the resolution of an HMRC enquiry, advise on the potential R&D tax implications of a transaction, or any other tailored consultancy service. Our clients have access to a multi-disciplinary team that is best-in-class.
Our Day in the Life series shines a light on the people and skillsets that make ForrestBrown the best.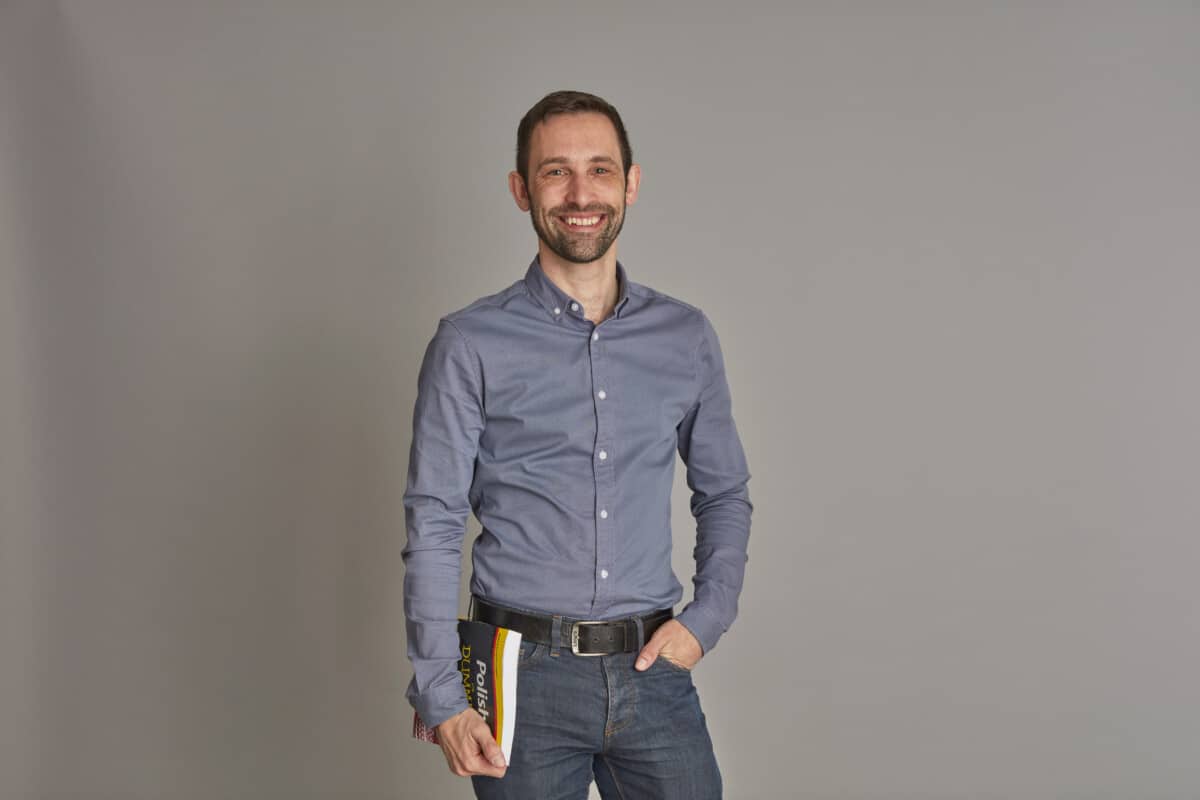 Meet the expert: David North
Career background: David has over two decades of experience in computer programming since his interest was piqued by the discipline at Aston University. In his career, he has led development teams at Rockpool Digital, 3Sixty Design, Wildscreen and True Digital. David joined ForrestBrown in 2019.
Role at ForrestBrown: Senior sector specialist
Key responsibilities: Client advisory work, HMRC enquiries, team management, strategic consultancy, engagement with competent professionals.
Meet David North:
In our fourth edition of A Day in the Life, we meet David North. David is a senior sector specialist at ForrestBrown.
One of the more complex parts of putting together an effective, robust R&D tax relief claim is actually understanding the projects carried out. The advances that businesses make are often complex, especially in the software space.
For non-specialists, the detail of the work can be impenetrable. And for our client's technical specialists, it can be a time-consuming effort to simplify the work they've done to enable it to be understood by non-specialists. This communication is vital, however, since HMRC needs to understand why a business is claiming R&D tax relief and on what grounds.
This problem calls for an intermediary layer. Rather than relying on our clients' technical specialists to explain why their projects meet the government criteria, ForrestBrown has sector specialists within our team, each with many years of expenditure in an array of technical fields.
Sector specialists like David North are a conduit between your specialists, our tax teams and, crucially, HMRC. David's expertise means conversations with ForrestBrown occur on a peer-to-peer basis. He then takes your innovation and ensures that it can be presented accurately to HMRC in a way that enables them to understand your R&D.
It's a process that ForrestBrown has worked hard to perfect over the years, and one which we constantly evolve since neither technological advancements, nor HMRC working practices stand still. Let's take a look at an average day in David's work life, so you can see how he'd apply his insight to help you claim effectively.
My day
Pre-work:
I hit the ground running from the moment I wake up. It's the usual hubbub of a family household and it keeps me on my toes. I get my little girl to nursery and ensure my boys are ready for school.
These rhythms of daily life are my foundation. And get me alert and ready for a busy day of work ahead. Coffee helps, of course.
0930
By 0930, I'm already deep into a meeting with a client. A big proportion of my day is dedicated to talking to various competent professionals (CPs). That's the official term in R&D tax for people 'doing' the R&D in question.
A key facet of my role as a sector specialist is acting as a translator for technical information. I'm a link between our tax teams, our clients and HMRC. I ensure that, in simple terms, communication between these different parties is effective.
We want clients to be able to talk comfortably about their R&D, using the terminology they are familiar with and without worrying about having to explain any basics of the fields they work within. The CPs can speak to me on a peer-to-peer basis. It's not necessary to condense or simplify information, which saves them time.
On this call, the CP is walking me through the company's larger software development projects. All throughout I'm keeping an eye out for qualifying R&D expenditure and making a note of it. As clients become more established, they'll usually become more adept at spotting R&D on their own. At the start, however, CPs usually require some guidance on which activities qualify and why (which I'm happy to give!).
1100
At 11, I meet with the CP of an established client. This software firm has claimed with ForrestBrown for years. But the CP I worked with closely has left for another job.
When this happens – and it happens all the time, with people taking on new roles – I'll be on hand to help our client adjust. Sometimes I'll help the business identify the new, most relevant CP for claims moving forward.
But in this case, the CP is a straight like-for-like hire replacing the old CP. This call is to loop the new specialist in on the R&D claim process as the R&D projects have continued into the current year. I get the CP up to speed, and my aim is to help them identify opportunities moving forward.
1200
Pre-lunch, I have a quality assurance (QA) review to complete on a project narrative written by our research team. Every claim ForrestBrown makes is two-pronged. There are the numbers, of course, where our financial analysis is set out. And then there's the narrative, which describes the R&D projects the company has carried out.
The narrative is what explains to HMRC the how and why of the claim. It also illustrates how the relevant projects and activities meet the government's BEIS (formerly BIS and before that DTI) guidelines on R&D. Our team write stellar narratives, but the QA process is an essential part of ensuring everything is drum tight and accurately reflects the detail our client has provided to us.
I don't QA the numbers, that's the remit of my tax colleagues, but I do look through the wider working papers for the claim to contextualise the R&D I'm reading about in the narrative. I read the narrative carefully and check whether the projects are being properly explained. There needs to be sufficient depth while balancing the need to simplify the technical detail for a non-technical reader.
1430
After lunch, I'm visiting a client in person. This client is an IT consulting firm and I'm presenting to several members of their team.
From a client perspective, we try not to treat the claim process as a one off. Many of our clients will carry out different projects each year and a more contemporaneous focus on identifying R&D helps to maximise returns. We want the client to claim more year-on-year because they invest more in R&D and grow their businesses. Not always possible, of course, but usually with some training and insight, we can help clients create a culture of R&D.
That means more people throughout the business can confidently spot R&D and flag it. So that this process doesn't only happen in the boardroom, it happens all throughout the business. I provide the specialists with relevant case studies of actual software R&D claims.
These case studies are a fantastic, practical way to educate people on what is and isn't R&D.
1630
Back in the office, I'm having a conversation with a team member about a specific type of software innovation. These sorts of organic, impromptu training and mentoring opportunities happen all the time at ForrestBrown.
We try to foster a culture of innovation, like our clients. Ideas and concepts flow freely in the office and as sector specialists, we want non-technical staff to develop their understanding of our clients' work.
This improved understanding creates stronger, more robust claims. At the same time, I'm always honing my understanding of the R&D tax rules and guidance, and the accounting component. In R&D tax relief, nothing can be siloed.
1700
For my final meeting of the day, I'm meeting with ForrestBrown's partnerships team. Tomorrow, we're hosting a webinar with the Cold Chain Federation (CCF). The CCF represents businesses that run the temperature-controlled supply chain in the UK.
Perhaps that's not a sector that many associate with software. But digital transformation is happening in almost every sector at this point. The pandemic only accelerated this trend.
As the software sector specialist, I'm speaking on the webinar to help CCF members spot software R&D happening in their businesses. Often, non-software or non-IT businesses can overlook extensive R&D when it pertains to digital transformation. With this webinar, we hope to change that.
1800
My days are quite back-to-back, so I use a quiet moment at the day's end to catch up on email. I also check in with my sector specialist team. It's a unique feature of ForrestBrown. We have experts in engineering, construction, automotive, software, and more.
I'm always learning from the team and their insight provides exceptional benefit to our clients. Chatting with my colleagues is always a great way to end my day.
ForrestBrown – Partner with the best team
Sector specialists like David spot opportunities other non-specialists miss. Our sector specialists understand your R&D in a deeper way, and ensure you receive the very best service. David is just one of the sector specialists at ForrestBrown who are dedicated to delivering to our clients.