Speakers
Jenny Tragner CA ATT
Director
Jenny Tragner CA ATT
Director
Jenny is a director at ForrestBrown and leads our technical approach on all aspects of R&D tax credits.
She began her career at KPMG in 2002 where she gained her CA and ATT qualifications before joining their R&D team in 2007. In 2013 she moved to a consultancy practice where she led a team of R&D tax specialists. At the same time, she was recommended to HMRC's R&D Consultative Committee – a seat she has held ever since. She joined ForrestBrown in 2015.
Jenny founded our Learning Lab as a structured training programme for new joiners, and a way of delivering continued professional development for all staff. For our team, it builds upon their formal tax qualifications by teaching the key technical and soft skills required to be an R&D tax specialist.
In 2020 Jenny initiated the CIOT working group that drafted the PCRT guidance for R&D tax credit advice.
Through her work, Jenny plays a key role in maintaining ForrestBrown's excellent relationship with HMRC.
Mark Andrew
Senior Tax Specialist and ex-HMRC Inspector
Mark Andrew
Senior Tax Specialist and ex-HMRC Inspector
Mark was one of the original tax inspectors assigned to the specialist HMRC R&D units when they were formed in 2006. And he worked in the Croydon unit until 2018. He helped companies use the incentive and ensured they followed the rules. The wealth of experience Mark accumulated is now delivered to ForrestBrown clients through our enquiry support service.
Having been at the tax authority since 1984, Mark actually specialised in HMRC enquiries long before his time at the R&D unit. In 1990, his principal role became conducting full enquiries into companies. This included those who had made honest technical errors and, in more serious cases, those suspected of committing tax avoidance or evasion.
Mark's technical knowledge of the R&D tax credit legislation is vast and means his experience encompasses the broader tax landscape as well as HMRC's enquiries processes. With this knowledge, Mark is well placed to provide expert advice on how best to resolve an enquiry.
In addition to his work in enquiry support, Mark contributes to our in-house development programme, the Learning Lab. By sharing his knowledge and experience he helps the next generation of tax professionals at ForrestBrown to thrive.
Tom Heslin MSc
Associate Director
Tom Heslin MSc
Associate Director
With a master's in Medical Image Computing from University College London, Tom is one of our sector specialists at ForrestBrown and his specialism is software.
Tom has a deep understanding of image processing techniques, applying mathematical and statistical formulae to large datasets and machine learning. He also has experience and knowledge of common software design patterns. Specifically, Tom is comfortable with MATLAB, C#, C++, Python, R!, JavaScript, HTML, SQL, SSRS.
As well as having years of experience within the R&D tax credit industry, Tom has held a range of technical positions spanning various industries. In E-learning he engineered tools to aid international broadcast of lectures. And in medical technology he helped develop an online CBT tool to help manage unhealthy lifestyle habits. His technical knowledge and experience is invaluable in optimising software R&D tax credit claims.
Gareth Randle Pr Tech Eng MSAICE
Sector Specialist
Gareth Randle Pr Tech Eng MSAICE
Sector Specialist
Joining ForrestBrown with 20 years' experience in structural engineering, Gareth supports our R&D tax credit practice and clients with his extensive technical knowledge. Gareth is a member of the South African Institute of Civil Engineers, a registered Professional Engineering Technologist, and holds a range of other professional accreditations.
Gareth graduated with a degree in civil engineering, specialising in structures, from what is now the Cape Peninsula University of Technology. Prior to this, he had already gained two years' experience in traffic and transportation engineering. After graduating, he moved to the UK where he worked for three years on listed-building refurbishment projects, as well as new mixed-use developments and schools.
Taking up the opportunity of a working holiday visa, Gareth then relocated to Brisbane, Australia, where he furthered his experience in large mixed-use developments and oil and gas projects. He returned to Cape Town, and spent more than a decade working for one of South Africa's most reputable civil engineering consultancies. As an associate he led an incredibly wide variety of projects including award-winning high-end residential structures, public buildings, civil infrastructure, and commercial and industrial developments.
With a keen interest in sustainable design, he gained further accreditation in green building principles, and worked on a number of renewable energy projects. His firm were early adopters of building information modelling (BIM). Gareth led and trained his department in this regard, helping them to further push boundaries with their work.
Changing consultancies to follow a desire to work in healthcare, Gareth led the structural team designing the Kuwait Children's Hospital, set to be the largest of its kind in the world. His final career step in South Africa was to set up his own independent consultancy which he ran successfully before moving to the UK and ForrestBrown.
Tatiana Okhotina, Head of Finance,
Azimo
We were quickly reassured by ForrestBrown who immediately put together a very senior and
specialist team to resolve the enquiry and handle all communications with HMRC. Their insight into HMRC's processes and protocols enabled them to negotiate effectively on our behalf.
Tim Patch, Finance Director ,
Gordano Support Group
ForrestBrown held thorough talks with our design team to ensure all of our R&D was uncovered and looked beyond our R&D projects to get a bigger picture of the business and the nature of our work.
A recent ForrestBrown consultancy project
A healthcare manufacturer asked us to identify any untapped value in their claim. Because they were rolling forward the same process each year, they were viewing their R&D too narrowly – despite working with a top 10 accountant to prepare their claim. Our recommendations resulted in a more robust claim and a significant uplift.
client example

Claim review

Healthcare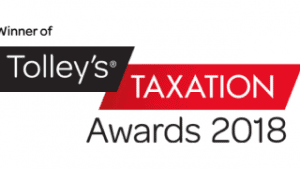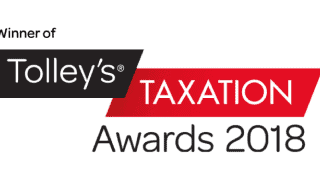 Winner
Best independent consultancy firm
Andy Mason, General Manager,
LAB
Working with ForrestBrown doesn't swallow up our valuable time as they do a lot of the work for us. With our other claims, it required hours of work from four or five of our technical people.
testimonial

Creative & digital