Webinar background:
The UK's adhesives and sealants sector currently faces three big challenges: supply chain disruption, labour shortages for haulage staff and fluctuating prices for raw materials.
Innovation will help BASA member firms meet and, ultimately, transcend these challenges by driving new growth. Investment in innovation is, however, capital
intensive.
As a vital source of funding, R&D tax relief can help. But the incentive is currently undergoing significant change.
To help you understand these changes, BASA is hosting a webinar in partnership with ForrestBrown to reveal what's changed, what you need to do
and how to use innovation funding to secure a competitive advantage.
In the webinar, we will cover:
The innovation agenda: how HMRC's approach has changed and the
government's new R&D tax relief consultation.
How to capture the full value of your innovation: new advice based on the
latest guidance.
Practical recommendations on how to maximise your strategic advantage

Speakers: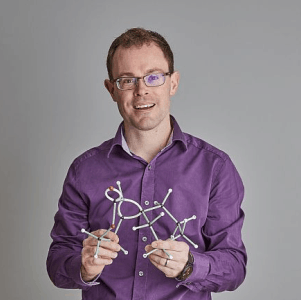 Peter Beavis MSci PhD
Senior Sector Specialist
Peter Beavis MSci PhD
Senior Sector Specialist
Peter is a chemicals and materials specialist at ForrestBrown and a chartered scientist. He supports the tax team in their work, in particular for companies in the chemical, pharmaceutical, manufacturing, engineering and food sectors.
Peter gained a degree in chemistry from the University of Nottingham. He followed up with a doctorate in organic chemistry with a focus on the development of novel chemical reactions. During this time he undertook several placements in the pharmaceutical industry.
After completing his studies, he worked at Mars as a chocolate scientist on formulations for improved shelf life. Peter then moved into the defence sector where he was involved in the development of a range of high performance materials. He has authored numerous papers and spoken at international conferences on the synthesis and characterisation of novel polymers and materials.
Notably, Peter has had a patent granted for a new heat and radiation stable polymer. And he has been awarded a Ministry of Defence chief scientific adviser commendation, recognising the high calibre of his research and development and strong international collaborations.
Peter is well-versed in the wide range of chemical and material characterisation techniques and modern manufacturing technologies. At ForrestBrown he applies his experience to support the R&D tax claims process, bridging between the technical detail and the relevant tax legislation.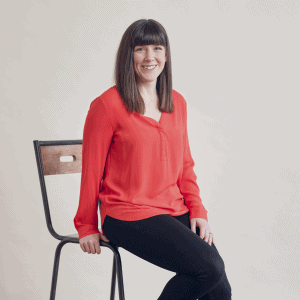 Jenny Tragner CA ATT
Director
Jenny Tragner CA ATT
Director
Jenny is a chartered accountant with almost 20 years of experience working in tax. In that time, she's worked on R&D tax relief claims for some of the UK's best-known innovators, from big pharma to vehicle manufacturers to household FMCG brands.
As one of the UK's leading R&D tax policy experts, Jenny often helps our clients with specialist insight and highly technical queries related to the incentive. She works across the business, helping ForrestBrown's teams deliver cutting-edge services to UK businesses.
Jenny holds a seat on HMRC's R&D consultative committee. She is a passionate advocate for UK businesses, helping to deliver positive changes to policy and setting the agenda on R&D tax relief.
Most recently, Jenny worked with, among others, the Chartered Institute of Taxation, UK Research & Innovation, Creative Industries Federation and the Confederation of British Industry on a comprehensive response to the government's wide-ranging consultation on R&D tax reliefs.
With a keen interest in professional standards, in 2019 Jenny initiated the CIOT/ATT working group that drafted the Professional Conduct in Relation to Tax (PCRT) guidance for R&D tax credit advice. This guidance is endorsed by all of the major accountancy and tax bodies and sets the standard for all professionally regulated R&D tax advisers, helping to ensure that UK businesses will be able to claim the incentive with confidence for many years to come.
Jenny chose to specialise in R&D tax in 2007 and before joining the ForrestBrown team, accumulated significant experience, including a decade with KPMG.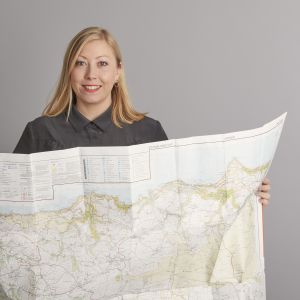 Nicola Jarvie
Senior Associate
Nicola Jarvie
Senior Associate
Nicola is a senior associate in ForrestBrown's education and awareness team. Her outreach work focuses on large and complex businesses, specifically those seeking to tender their R&D tax work.
Previously, Nicola worked in branding and advertising for ten years, mainly at agencies. As a former account director at Mr B & Friends, Nicola has high-level experience of looking after flagship clients. This includes businesses in financial services, travel and leisure and FMCG.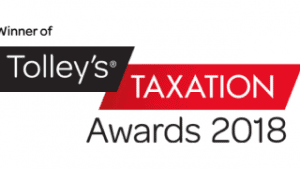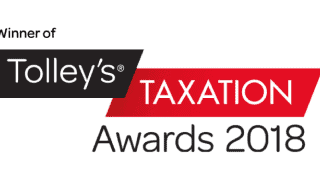 Winner
Best independent consultancy firm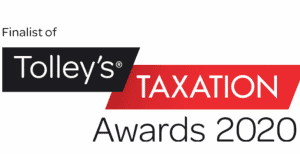 Finalist
Tolley's Taxation Awards
Donna Owens, Finance Controller,
Linear Plastics
Having ForrestBrown in our corner made a big difference. Our enquiry was resolved quickly without distracting me from my day-to-day role. As a result, we retained our full benefit which was a relief as we'd already invested in new machinery.
Google review
The process is painless, communication is superb, responses to queries are immediate, and the claim itself was settled by HMRC and in our business account four weeks after submission. I looked around before choosing, and am extremely happy I went with ForrestBrown!
Google review
I've worked with ForrestBrown for about five years and its service is just getting better and better. They always go the extra mile to make my life easy and never fail to deliver.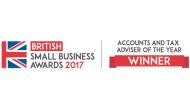 Winner
Accountants and tax adviser of the year